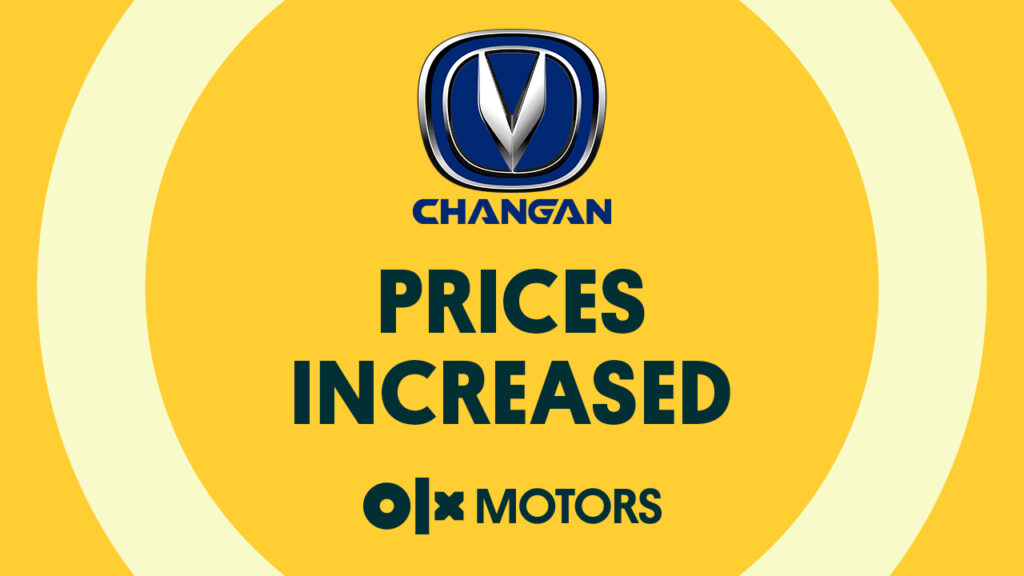 Bad news for Changan Alsvin, Karvaan and M9 potential buyers and perhaps great news for those who bought these vehicles recently. Changan too has raised the prices of its vehicles. 
To put things in perspective, here's a quick look at the price hike:
| | | | |
| --- | --- | --- | --- |
| MODELS | OLD | NEW | DIFFERENCE |
| Alsvin 1.3L M/T Comfort | Rs.2,149,000 | Rs.2,424,000 | Rs.275,000 |
| Alsvin 1.5L DCT Comfort | Rs.2,399,000 | Rs.2,674,000 | Rs.275,000 |
| Alsvin 1.5L DCT Lumiere | Rs.2,589,000 | Rs.2,864,000 | Rs.275,000 |
| Karvaan MPV | Rs.1,399,000 | Rs.1,674,000 | Rs.275,000 |
| Karvaan MPV Plus | Rs.1,539,000 | Rs.1,814,000 | Rs.275,000 |
| M9 | Rs.1,234,000 | Rs.1,509,000 | Rs.275,000 |
Same old rationale given behind this hike too
Dollar ko aag lagge hoe hey. You know the usual suspect.
An appreciating USD and a depreciating rupee is always the scapegoat behind such price hikes. Though rupee depreciation can't be questioned, what can be questioned is how Changan has uniformly increased the price across all its models. In short, how did the company decide to settle down with a figure of 275,000? Surely, it's not incurring the same cost across all these models? Or is there something that the consumer does not know?
It is worth reminding our readers that the company wanted to jack up prices earlier this year too. Matter of fact, they did increase Alsvin prices by Rs.120,000 in August but were forced to retract under pressure from the government.
Once again, this price hike has already gone into effect and can be seen on Changan's website. Would this hurt Changan's sales? Keep following our blog section where we bring to you a monthly report on car sales based on Pakistan Automotive Manufacturers Association's (PAMA) statistics.