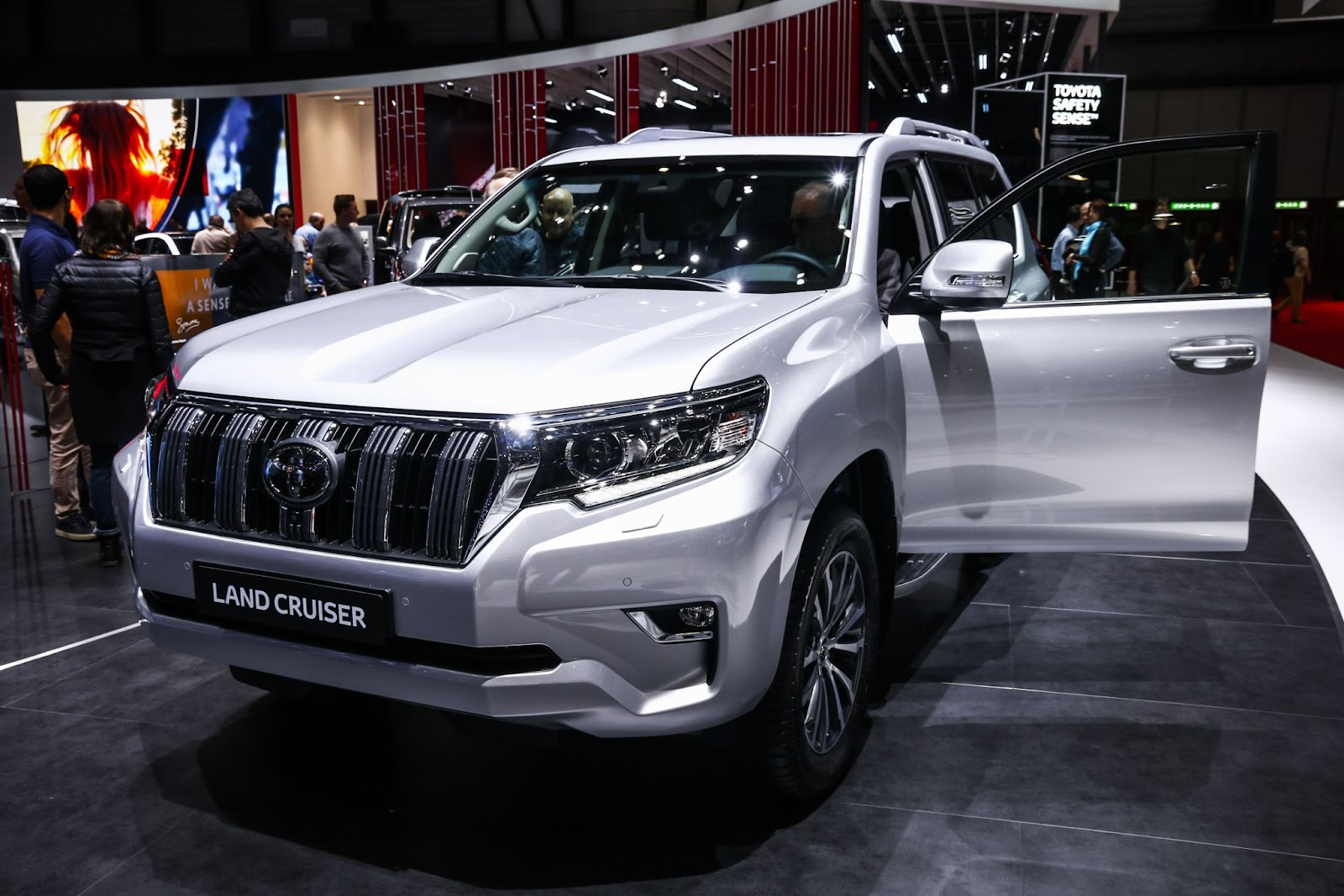 It's been raining compact SUVs for the past few years in Pakistan. But there is a midsize SUV that's still in demand and outmatches the competition. Toyota Land Cruiser series is an all-time favorite SUV in Pakistan. From TZ Prado to Prado V8, all offer premium luxury. Along with all the luxury, the status symbol attached to this SUV makes it an eye-catching deal on the market.
Especially considering the comfort, off-road capabilities, and premium feel of Land Cruiser Prado TX 2.7, it's the best package one can get considering the price of Prado TX in Pakistan – around 20- 25 million PKR.
Overview
This review-specific model of the Toyota Land Cruiser Prado was launched in late 2017, a successor of TZ Prado in Pakistan. It is a 5-door midsize Land Cruiser with 4-wheel drive capabilities. The Land Cruiser Series is one of the most famous luxury SUVs. One of the main reasons it's so successful is the Prado TX price in Pakistan. Toyota improved Land Cruiser Prado 2.7 from previous generations of TZ Prado in terms of interior quality, engine efficiency, drive, comfort level and added an array of electric features and gadgets.
The 5th generation of Toyota Prado 2.7 felt more in sync with the rest of the Land Cruiser series. The design elements improvised a huge grille, horizontal lights, front and rear bumpers, and the wheels followed by prominent character lines for extra bold looks.
Exterior
Land Cruiser Prado has a sporty and aggressive profile. The first thing you will notice on the front is the presence of LED projector headlamps with integrated halogen turn signals. The headlights are now horizontal and feel much like a Prado V8 Land Cruiser. Prado TX is equipped with a headlight washer and halogen fog lamps. The model we are reviewing comes with a TRD bumper kit with integrated DRL.
Another thing you will notice in the exterior is the use of chrome. You can see a massive chrome grille in the front with a stealthy Toyota logo in the middle. The Toyota logo is also a radar sensor for adaptive cruise control. Chrome garnishing is also there in the rear, along with LED rear lights. Doorstep increases the bold profile of the SUV. Rear bumpers come integrated with parking sensors, though this option is extra for the front bumper.
Interior
Toyota Land Cruiser Prado interior feels as rich as the exterior of the SUV. The chrome, beige and black color adds a premium feel to the interior of the car. Any feature you would expect from a luxury SUV, this one has it. Dual-zone climate control, push start, apx. 10-inch infotainment display, auto-headlights, four-spoke steering with integrated steering controls for adaptive cruise, multimedia, and navigation.
Prado has plenty of leg space and storage options available. However, the last row's leg space and comfort level aren't up to the mark with the rest of the vehicle. It's pretty uncomfortable for adults to sit in for a long journey. Land Cruiser comes with fabric seats offering excellent comfort. The Prado we reviewed is equipped with after-market leather seat covers.
All four windows are fully automatic; the silver-colored grabber adds to the premium look and feel of the interior. Below the AC controls, you can choose between different 4×4 or 2×4 options, traction on/off, and the 2nd start option. 2nd start allows the SUV to start moving in 2nd gear from a still position. This helps gain traction on slippery surfaces.
Comfort and Handling
Despite aggressive and sporty looks, Land Cruiser Prado is superbly comfortable. In fact, the comfort level is one of the most significant selling points of this SUV. Soft and durable suspensions provide a cushion for bumps and speed breakers on the road. Prado offers heated seats with two-way lumbar support for the driver and passenger.
Some might think, given its height and the large body of the SUV, it might be wobbly around the corners. But this is surprisingly not the case. Tire Size of 265/65/R17 provides excellent grip, while the excellent weight distribution of the SUV makes it super steady on high speeds and sharp corners. It has all the features to add to the superb handling of the SUV, including traction control, 2nd start, adaptive cruise control, auto headlights, and adjustable 4×4 options.
Safety
There is no compromise when it comes to safety. Prado is equipped with 6-airbags, traction control, Immobilizer, parking sensors, adaptive cruise control, Automatic Emergency Braking (AEB), ABS, and EBD functions.
Toyota Land Cruiser Prado has received a 5-star ANCAP safety test rating.
Engine and Transmission
Toyota Prado comes with a 2.7 L petrol engine generating 162 hp @ 5200 rpm and 146 Nm of torque @ 3800 rpm. The 2.7L engine does feel a bit sluggish and underpowered due to its large body and the engine being a petrol engine rather than diesel. It's coupled with a 5-speed Tiptronic transmission which is quite efficient and smooth.
Due to the engine being underpowered, it revs at high rpm hence lowering the fuel economy of the SUV. Land Cruiser Prado delivers a fuel average of 8 km/l in the city, while on the highway, it can go up to 10 km/L depending upon the traffic conditions and acceleration.
Final Verdict
Toyota Prado has been around for a while, and it's one of the luxury SUVs you can buy in Pakistan. Given its price, the luxury and comfort it provides are unmatched. Toyota Land Cruiser Prado TX is the right option if you don't want to spend twice as much on a Land Cruiser Prado ZX V8 but still enjoy a very similar comfort.
What are your thoughts about Toyota Land Cruiser PRADO TX 2.7? Is Prado TX price in Pakistan justified? Will you prefer Prado over Fortuner? Let us know in the comment section below.