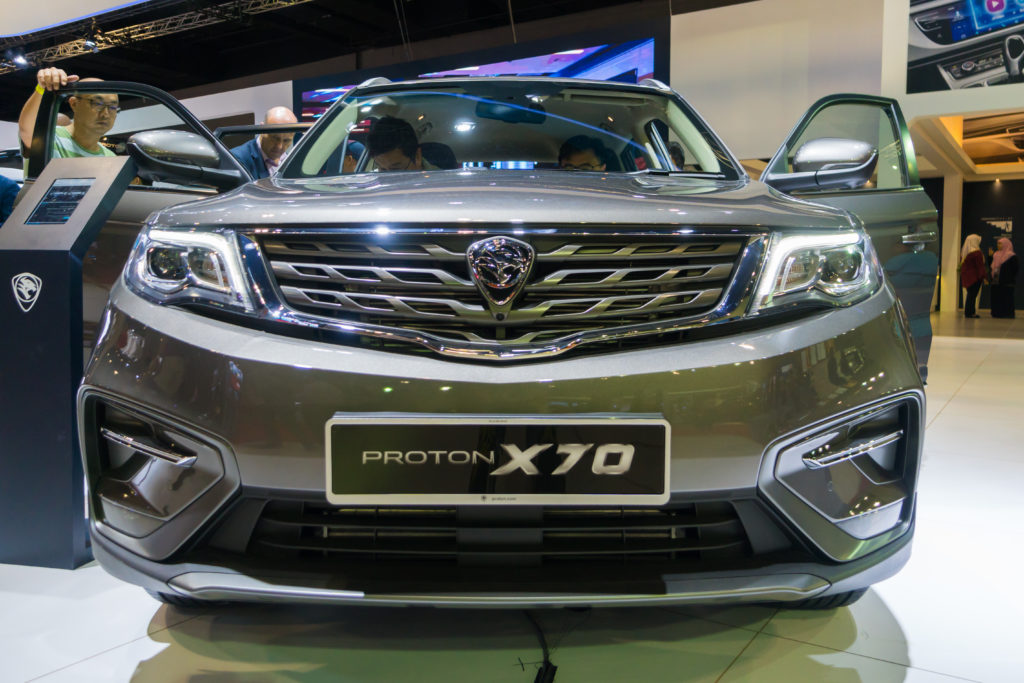 On his visit to Pakistan, Prime Minister of Malaysia Mahathir Mohamad has signed a series of agreements detailing scores of investments in Pakistan totaling approximately $900 million. These investments will encompass information technology, manufacturing, and telecommunications sectors. As for Proton vehicles, Al-Haj Automotive of Pakistan has signed an agreement to set up a manufacturing facility in Karachi. The agreement for exclusive rights for selling Proton vehicles in Pakistan was actually signed back in 2018. This particular agreement will eventually bring a total of $300 million in investments to Pakistan. Mahathir Mohamad has also gifted a Proton SUV, the X70, to the Prime Minister of Pakistan, Imran Khan. This signifies that the success of Proton vehicles in Pakistan will also solidify the bilateral relations with Malaysia.
The X70 gifted to the Prime Minister Imran Khan is a luxury SUV manufactured by Proton. The gift also shows the possibility of Proton launching X70 in Pakistan once it officially commences its operations. The X70 comes packed with all the cutting-edge features like LED front and backlights, panoramic sunroof and Nappa leather seats with power adjustments. This particular SUV will be popular in Pakistan given the response Toyota Fortuner has gotten over the years. This shows there is a demand for affordable SUVs in Pakistan and X70 will slot perfectly in this segment of the market.
The manufacturing plant to be set up in Karachi will start production of vehicles from June next year. Proton has a diverse vehicle lineup which includes sedans, hatchbacks, SUVs, and minivans. Proton was established back in 1983 and since then it has extended its operations in about 25 countries which includes European countries like the UK. Pakistan needs companies like Proton and others to set up their plants in Pakistan so that the direct flow of foreign investment comes to Pakistan. Such investments will also open doors for employment opportunities and make the auto sector more competitive and efficient.
The success of Proton can be ascertained from the fact that it has sold approximately 3 million cars since its inception in 1983. It is considered to be a brainchild of Mahathir Mohamad, the Prime Minister of Malaysia. The Proton manufacturing plant in Karachi will be the first one in entire South Asia. This means that Pakistan can also export Proton vehicles to other South Asian countries with the approval of Proton in Malaysia. We can take the example of India where numerous high-end auto manufacturers, like Mercedes, have set up plants. Vehicles from these plants are then shipped across the globe to meet the demand in various regions.
If you are looking into buying or selling vehicles in Pakistan, log on to OLX Pakistan and find a large variety of listings. Choose the one that best suits your specifications and budgetary requirements. You can also find listings on properties, mobile phones, home appliances, furniture, animals and much more!