When Honda introduced the all-new third generation Vezel in Japan in 2021, it expected 5,000 bookings per month. Instead, it got 30,000 bookings, a six-times bigger number.
There are more than one signs to believe that Honda intends to launch its subcompact crossover SUV, HR-V in Pakistan. Yes! HR-V is also called Vezel in many markets, including Japan.
Is HR-V Really Coming to Pakistan?
So, what makes us believe that HR-V will be launched in Pakistan?
First, its launch in the Southeast Asian markets like Philippines, Indonesia, Thailand and Malaysia. Cars launched there are usually launched next in Pakistan. Second and most importantly, HR-Vs test mule was spotted in Pakistan in June 2022, which is a dead giveaway that the company intends to launch this car locally. The third and last reason – Honda's digital banner at the recently concluded Pakistan Auto Show 2022 saying "HR-V All New 2022 Coming Soon".
Now the question, which shape and generation is to be expected in Pakistan?
From the looks of the teaser banner, it is likely to be the third generation HR-V. Now one more question remains unanswered – since the Japanese and Indonesian/Malaysian HR-Vs have a different front grille, former has straight lines while the latter has chrome studs, which one would be introduced here? The Japanese version, most likely.
Now that HR-V is coming to Pakistan, here's what you can expect from it.
You may also like:
Honda HR-V: Variants & Specs
In Pakistan, it is expected to be launched in two variants, namely,
Hybrid – In addition to being an environmentally friendly option, this SUV would offer a fuel average of 25 Km/l.
Non-hybrid – This variant would come equipped with a traditional combustion engine offering fuel efficiency of 15 – 16 Km/l.
In Malaysia, it is offered in four variants – three non-hybrid and one hybrid. HR-Vs three non-hybrid variants are named:
S – This is the SUVs base model which comes fitted with a 1.5L naturally-aspirated engine, producing 119 hp and 145 Nm of torque.
Turbo E – This variant comes fitted with a 1.5L VTEC Turbo engine, producing 174 hp and 240 Nm of torque.
Turbo V – This variant also comes fitted with a 1.5L VTEC Turbo engine. The main difference between Turbo E and Turbo V is in the features.
The hybrid variant is named:
RS e: HEV Hybrid – This variant comes equipped with a 1.5L i-MMD hybrid engine producing 129 hp and 253 Nm of torque.
In Pakistan, as mentioned already, the company intends to launch one non-hybrid variant. For now, we don't know which variant it will be. So, stay tuned to this blog for more updated information.
Here's what's more to expect in terms of features.
Honda HR-V: Comfort and Safety Features
While the following may differ from variant to variant, HR-V, overall, will come packed with comfort and safety features, making it one of the safest SUVs in Pakistan.
Honda Pakistan has already introduced Honda Sensing in its latest Civic's RS 1.5L Turbo variant. You can expect the same safety features in HR-V including:
6 airbags
Lane Departure Warning
Autonomous Braking
360-Degree Camera
Adaptive Cruise Control
Blind-spot Monitoring
Lane Keep Assist
Traffic Sign Reading
Electronic Parking Brake
Hill Descent Control
Hill Start Assist
Auto Headlights
Climate Control
Rain Sensing Wipers
Smart Infotainment System
Parking Sensors
17" – 18" wheels
New Air Diffusion System
This feature alone gives you the feel of driving a convertible.
Introduced for the first time by Honda, an Air Diffusion System instead of blasting cold air from main vents, lets the air out from the side vents located on each side of the dashboard.
Design
The overall design theme of this SUV is minimalistic both inside and outside.
It is a coupe shaped SUV, which looks wide thanks to its vertical nose and tall and wide headlights. Though, the car lacks the signature solid wing face upfront. There is no creasing either.
Its minimalist interior consists of a simple dashboard. AC vents are similar to the ones in the latest Honda Civic.
The new HR-V would offer more than 35mm foot and knee space to rear passengers, making it spacious. Also, there is a lot of storage space. There are AC vents for rear seat passengers.
Honda HR-V: Launch Date in Pakistan
This SUV is expected to be launched in October 2022. The launch date is not confirmed yet, but we will update this space as soon as we hear about it.
Honda HR-V Price in Pakistan
As mentioned above, the SUV is expected to be launched in two variants – hybrid and non-hybrid. As a direct competitor of Toyota Corolla Cross, Honda HR-V (hybrid) is expected to be priced around Rs.10 – Rs.11 million, while Honda HR-V (non-hybrid) is expected to be launched at the price of Rs.7 – Rs.8 million. This is a ballpark estimate based on the current prices of subcompact, non-hybrid SUVs in the market.
We will update this space as we get something definitive on this.
Colors
Globally, this SUV is available in the following colors:
Premium Crystal Red metallic
Metroid Grey metallic
Crystal Black pearlescent
Platinum White pearlescent
Premium Opal pearlescent
Honda may launch the HR-V with the same color options in Pakistan.
Local Competitors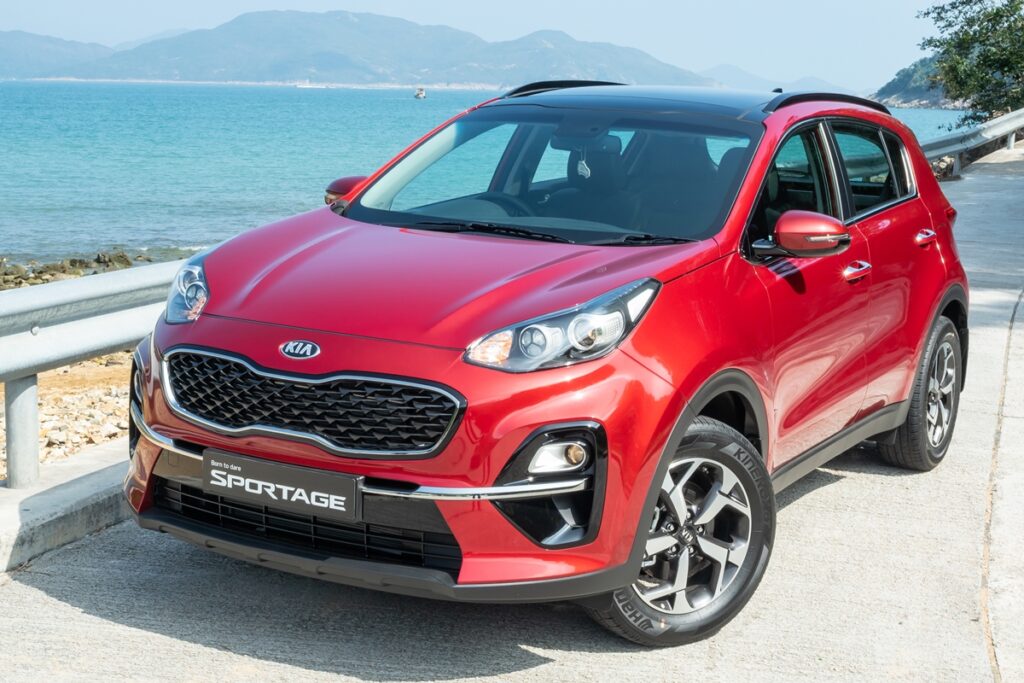 The local auto market is awash with sub compact and compact SUVs. Therefore, HR-V will have its work cut out for itself. Though given what we know about this SUV in terms of specs, features, price and fuel efficiency, we believe Honda HR-V should be able to stand head and shoulders above its competitors like KIA Sportage, Hyundai Tucson, MG HS, MG HS PHEV, Toyota Corolla Cross and CH-R.
Are you excited for the launch of an all-new "Vezel" in Pakistan? Let us know what you expect to see in this new SUV and your price expectations.