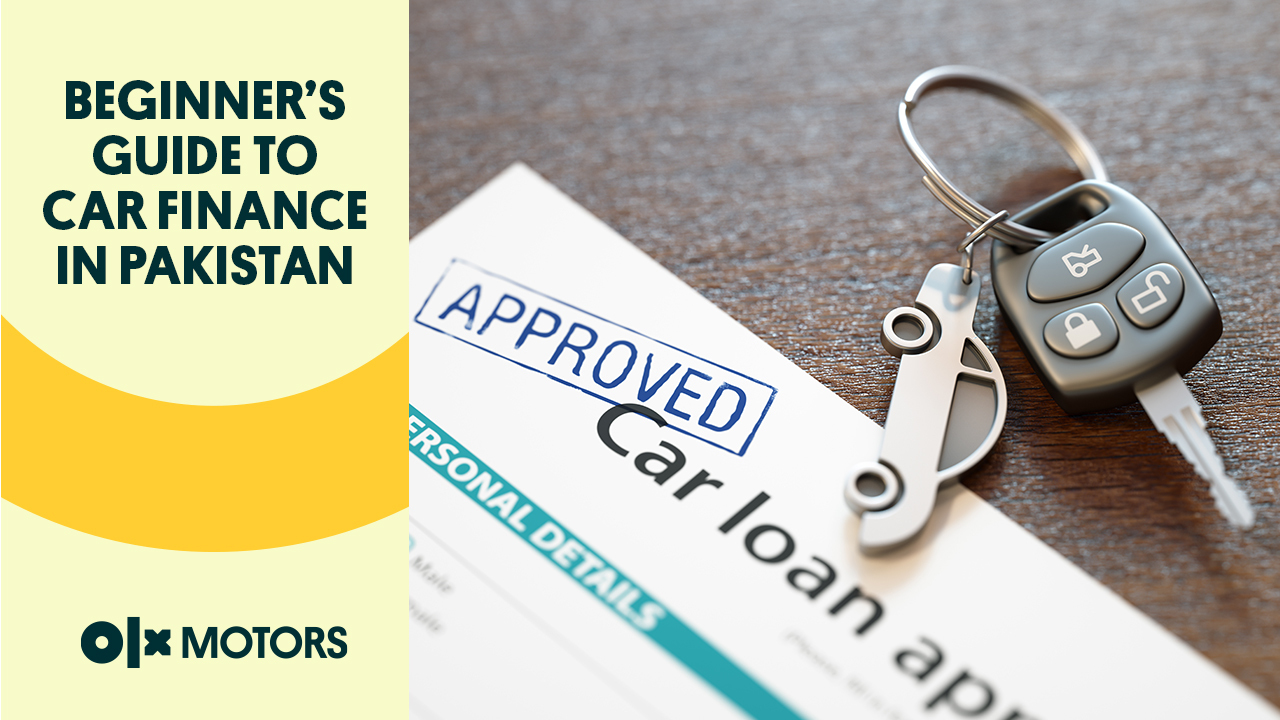 The ever-increasing prices of cars in Pakistan have made it extremely hard for a common person to pay the total price of a car up-front. This has left them with no other option but to go for car finance.
This comprehensive post is about what is auto or car financing, its types and most importantly, how to apply for such a facility.
What's Car Financing
Car financing means buying a car by paying equal monthly installments. You don't have to pay the whole amount up-front. The monthly installments also include the interest rate based on a certain percentage of the car's principal amount.
In other words, you can still drive a car even if you can't afford to pay its total amount up-front.
Here are three types of car finance,
Types Of Car Finance:
Hire purchase
Car leasing
Car loan financing
Hire Purchase
In this method, a lender buys a car for you, and you, being a borrower, repay the total amount of the car in monthly equal installments till it gets paid off. You get its ownership only after paying off the monthly installments plus the amount of interest. This method falls in the category of leasing, not borrowing because there's no bank involved in the whole process.
For instance, your friend buys a car of Rs.10 Lacs and leases it to you on 5-year installments plus 10% interest on the principal amount. You'll have to pay him monthly Rs.16,667 along with Rs.1,667 as interest. So, it's sum up to Rs.18,334 monthly.
Bottom line:
If you don't want to lease a car from a bank, the hire purchase is your best option.
Car Lease
In this method, a dealership hands you over a car on rent in equal monthly installments including interest for a certain period. You use the car and pay its monthly installments for the committed period. Later on, you give the car back to the dealership without expecting any ownership. However, you can buy the car if you want by paying its residual value.
Suppose, you want to have the latest Mercedes every few years. You get one from a car dealership on, let's say, Rs.10,000 monthly rent including interest for 2 years. In return, you pay the dealership that amount each month for 2 years. After 2 years, you just return the car to the dealership with no ownership or buy it after paying its residual value.
Bottom line:
This method can suit you if you like to keep the latest car after every few years. Businesses prefer this method for acquiring vehicles.
Car Loan Finance
Car loan finance is the most popular form of car financing in Pakistan. Here you just borrow a particular amount of loan from a credit union, or a bank and repay that amount overtime including the amount of interest.
For example, you want to own a Suzuki Alto that costs around Rs.15 Lacs. You go to a bank, and it hands you over Rs.15 lacs to buy the car on the condition that you'd repay the principal amount of Rs.15 lacs plus 15% interest in monthly installments over 5 years. So, you'd have to pay a sum of Rs.28,750 inclusive of interest per month to the bank for 5 years.
Bottom line:
If you want to own a car by borrowing its total or partial amount from a bank with interest, this option is made for you.
Car Finance & Interest Rates
The car financing interest rates vary depending on different tenures, up-front amounts, and banks. Mostly the interest rates are between 13% and 20%.
Banks and their auto finance rates
Almost every bank in Pakistan provides this service. However, each bank will have its own eligibility requirements and application processing times.
Here's are some of the banks (not an exhaustive list) that offer car financing services:
HBL
Bank Al Habib
Faysal Bank
AlliedBank
Bank Alfalah
Meezan Bank
How to know the finance rates?
As each bank will have its own markup rate, it is better to not assume or generalize and check with the bank you are interested in obtaining the loan from.
However, you do not need to visit the branch just yet; there is a lot of information you can gather without visiting the branch.
Simply search or Google the term "car financing calculator pakistan". Next, you will see a long list of banks. Simply click on the ones you're interested in and you'll land on their calculator page. Here you will be asked to put in required information regarding:
Type of car you're interested in
Model – City, Corolla, Alto, etc
How much time it would require you to repay the loan
How much will you pay upfront
Do you want the car immediately or book it
Once the requisite information is added, click on calculate and you should get the following information:
This is just an example. However, this would hopefully give you a fairly good idea of what is expected of you from the bank.
Eligibility Criteria
The eligibility criteria of all the commercial banks in Pakistan to qualify someone for the car financing are more or less the same. So here are the general conditions that will help you find out if you can be eligible for the car financing or not:
You must be a citizen of Pakistan
Your age should be between 22 and 65
You need to have a reliable source of income such as:
Salaried income
Rental income
Business income
Agricultural income
Documents Required
You are required to provide the following documents to a bank:
Copies of CNIC
Bank statement of over the last 6-12 months
Salary slips
Passport size photograph
Note:
A bank may demand some additional documents for the verification process.
Finance & Verification Procedure
After submitting the required documents to a bank, a further process will take place as follows:
Step 1:
The bank forwards the financing case to get it verified and approved.
Step 2:
The bank takes a few days or even weeks to verify the applicant's financial status.
Step 3:
After the approval of your case, the bank asks you to pay a certain amount up-front, as committed.
Step 4:
The bank verifies the payment of the up-front amount.
Step 5:
Once the payment is verified, the bank approves you for the loan. Once you have the money, you can book or buy your car.
Final Word:
We hope this guide has made it easier for you to obtain finances for your car. Make sure you look into every detail of car financing plans offered by each bank to make the best decision.
You may also like to read: Pros and Cons of Buying a Car on Installments