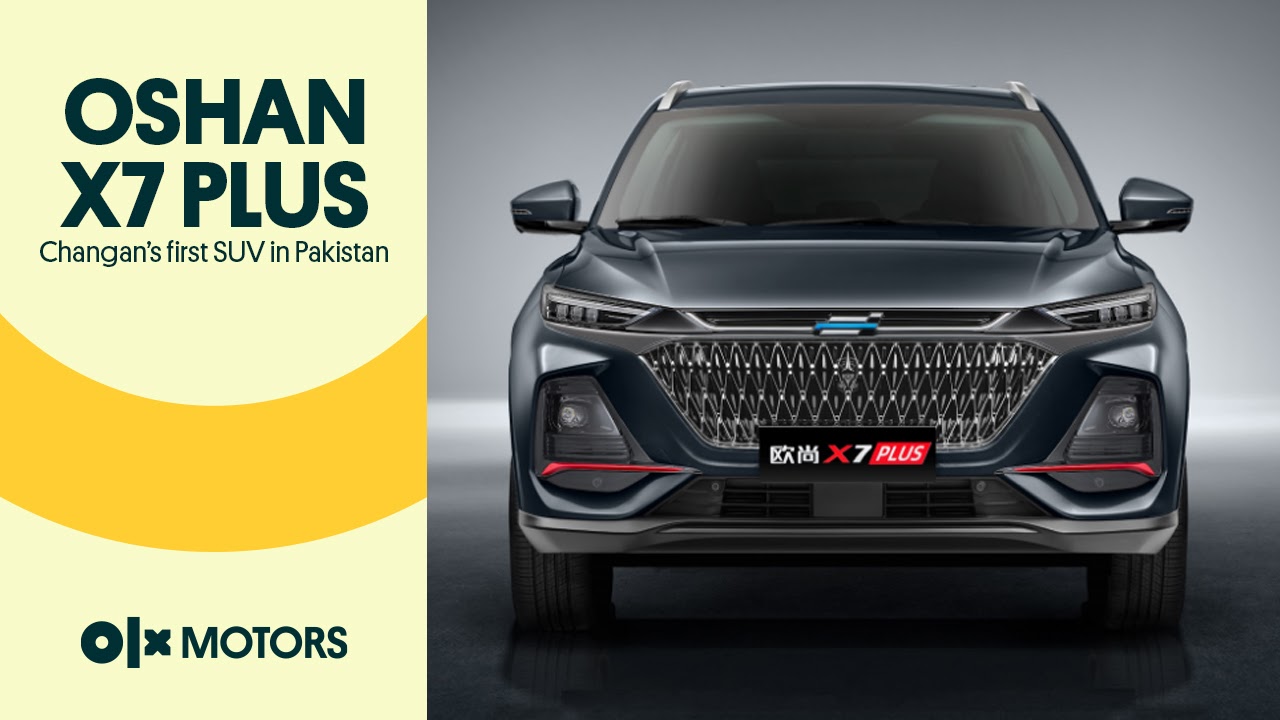 The much-awaited, midsize crossover SUV from this Chinese auto manufacturer will be launched tomorrow in Pakistan. OLX Motors will be bringing to you its exclusive images as well as the very latest from its launch ceremony in Karachi. So, stay tuned to our blog.
Here is what you can expect from this SUV which is supposed to give a tough competition to Toyota Fortuner and KIA Sorento among others.
Overview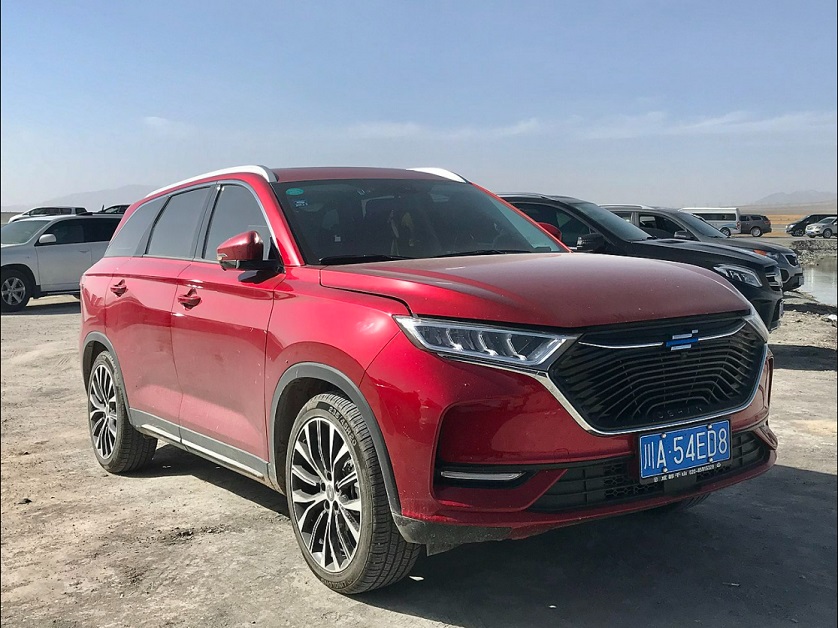 What is not known is whether the company will be launching Oshan X7 (5-seater) or its facelift version, X7 Plus (5 or 7 seater). However, this blog is on the expected Oshan X7 Plus.
Oshan X7 Plus is the bigger version of the X7. However, it beats the latter in appearance, space, and power. The front grille, head, and tail lamps of this SUV are redesigned. It was launched in the 2021's Shanghai Autoshow. We can only hope that Changan will launch it with the same features here as well.
Variants of Oshan X7 Plus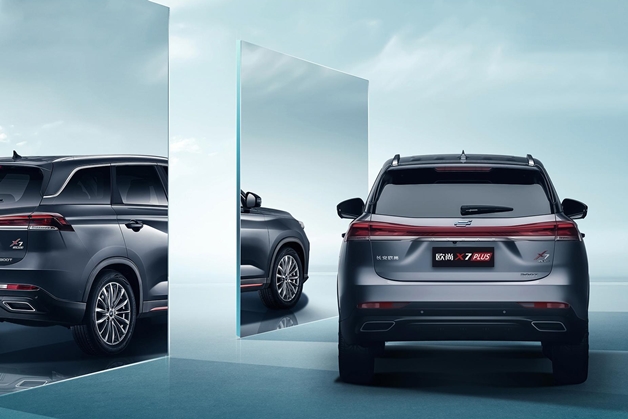 X7 Plus could be launched in two variants (manual and automatic) having the same specs and features. There is uncertainty when it comes to seating capacity as we might get a 5-seat or a 7-seat variant.
Engine and performance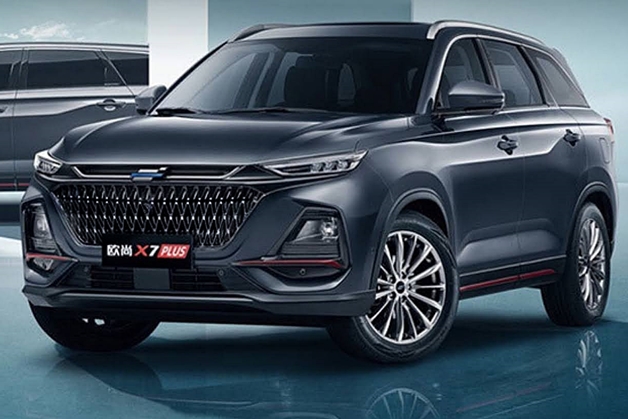 The engine and performance of an SUV are the two important factors for most people. Oshan X7 Plus has a more powerful engine than its predecessor X7. Its 1.5L engine produces up to 188 horsepower and 300NM torque, as compared to the 178 horsepower and 265NM torque produced by X7. Its 7-speed wet dual-clutch gearbox has high efficiency.
Fuel Economy
Many of you want to know the fuel efficiency of this SUV. Well, the good news is that its fuel economy ranges from 10.41 km/l to 16.1 km/l depending on the conditions and variants.
Interior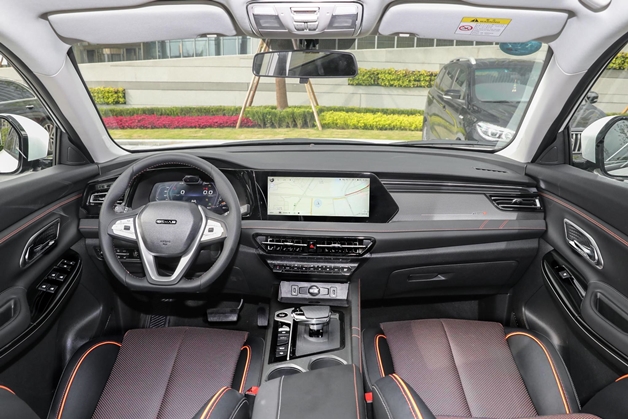 The Interior of the Oshan X7 Plus seems sporty yet premium. A multi-functional steering wheel, 12.3 inches touch screen and a 10 inches screen in the dashboard give a pretty unique feel. This vehicle gives a strong sense of technology in every manner. A strong plastic interior along with perforated leather seats are more than enough for many people. This SUV also comes with noise and vibration reduction features that enhance comfort levels. The position of the gear knob along with buttons around it gives it a modern look.
Exterior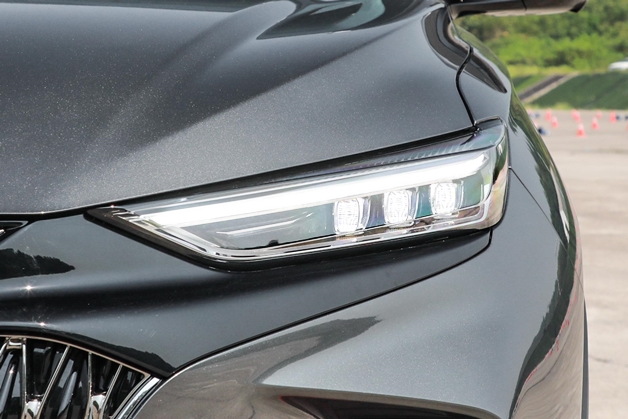 The X7 Plus is large enough to be compared with the Fortuner and other SUVs available in the local market. There is a notable difference between its height and length as compared to Fortuner, but the width is almost the same. It has a corrugated grille that gives a unique overall look to the front side. Sleek headlamps have DRL on the upper side. Its roofline is almost straight. Its sharp tail lights on the backside are connected, unlike the Oshan X7 that have separated ones.
Features and specifications
Oshan X7 Plus is packed with modern features. Specifications of this SUV are quite impressive as well. Let us see some of its highlighting features and specs to have a better idea of what can be expected from it.
Specifications
Here is a table of its important specifications that everyone wants to know.
Length: 4730mm
Height: 1720mm
Width: 1870mm
Wheelbase: 2786mm
R19 Alloy Wheels
Features of this Crossover SUV are many more than people think. Here is a list of some significant ones that the company might introduce in the local variant.
| | |
| --- | --- |
| 12.3 inches display screen | Vibration and noise reduction |
| Multi-function steering wheel | Bluetooth connectivity |
| Voice recognition control system | Climate Control |
| Electronic handbrake | Adaptive cruise system |
| Panoramic sunroof | |
Intelligent Features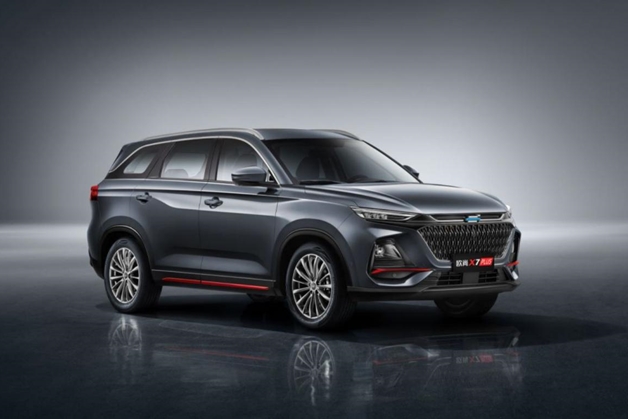 As discussed earlier, this automobile is fully packed with modern and intelligent features. Some of the most prominent ones are as follows.
Intelligent vehicle control system
With its OnStyle 3.0+ system, you can control many functions of the vehicle through your voice. You can check the weather, control the air conditioning, listen to music, and much more. It recognizes the voice in 0.5 seconds. It can also recognize about 350 voice intentions as well as 39 high-frequency functions.
Intelligent facial recognition system
It is an excellent feature that lets you unlock the car and start it by using facial recognition. It can also adjust the seat by recognizing your face.
Intelligent security system
This vehicle is equipped with a security system that can automatically record the video if it is attacked or violated. This video is sent to the owner's mobile phone.
Some other intelligent features:
Smartwatch control
Gesture control
Child mode
Photo Credits: shorturl.at/abexU
Expected Changan Oshan X7 Plus price in Pakistan
The company hasn't revealed the Oshan X7 Plus price in Pakistan yet. In China, it costs around 79,900 to 133,900 Yuan (about PKR 2,216,000 to 3,714,000). However, it might be launched for 5M to 7M Rupees, given the recent imposition of duties and taxes on imported vehicles. Changan has a history of surprising us with its low prices. Let us see if the company continues its tradition.
Main competitors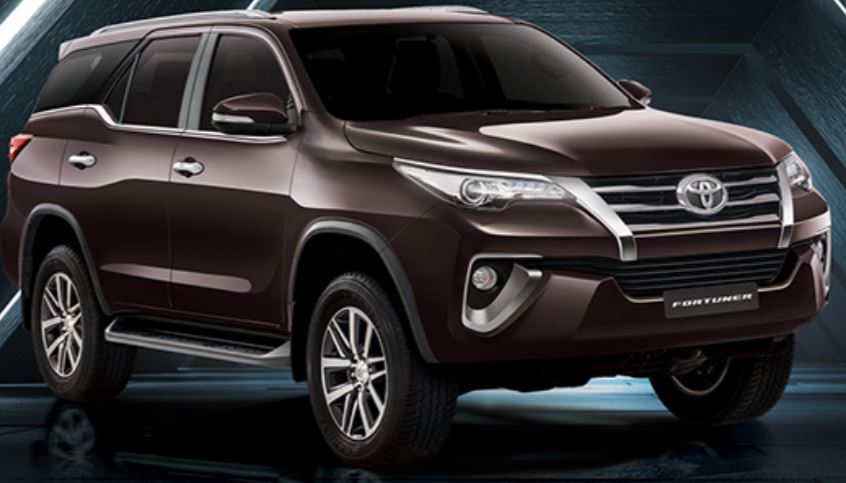 Major competitors of the X7 Plus will be Toyota Fortuner and Rush, and Haval H6 and Jolion.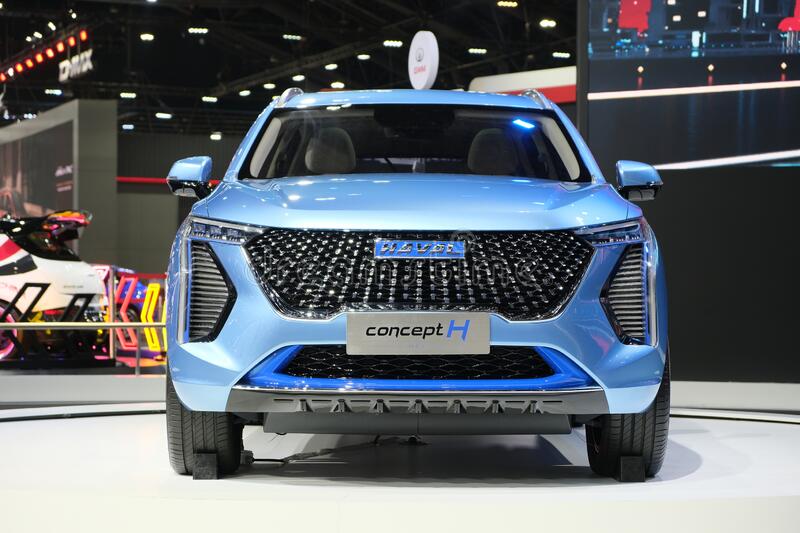 Which features of X7 Plus impressed you the most? Tell us in the comment box.