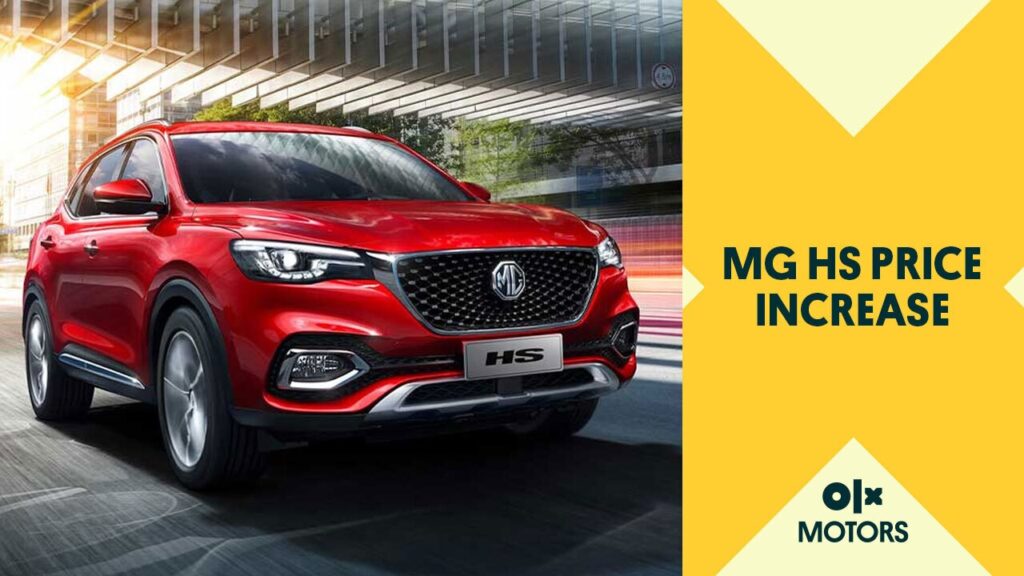 Finally, even MG has announced a huge price increase. The latest price of MG HS has gone up by Rs.850,000 from January 2022, according to the most recent notification. MG HS will now cost you Rs.6,599,000. Previously, it was priced at Rs.5,749,000.
However, expect a further increase in these prices as the government has passed the Finance (Supplementary) Bill 2021 or "mini budget" raising FED on locally manufactured cars of engine capacity of 1,000cc to 2,000cc.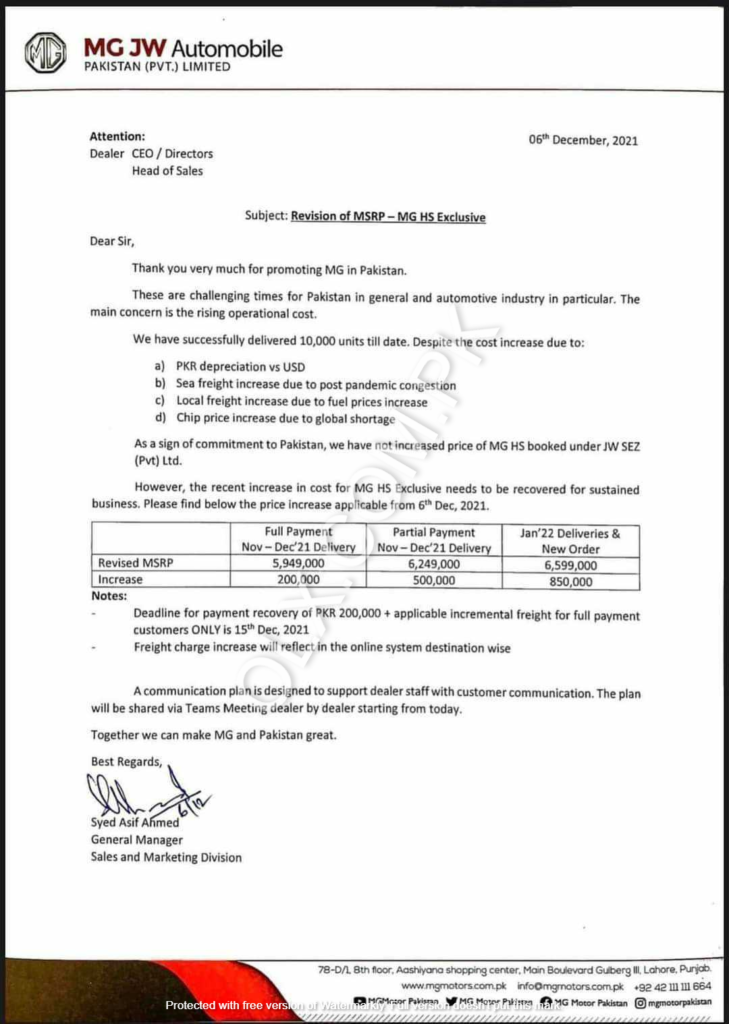 Reasons Given By MG
The reasons given by MG are the same reasons given by all other automobile manufacturers that have recently hiked prices of their vehicles. Inflation.
Increase in freight charges
High semiconductor costs because of global chip shortage
Depreciation of Pak rupee against the US Dollar
Inflation of transportation cost because of higher petrol prices
What about those that have already booked their HS?
If you are among the lucky ones who have made the full payment for the deliveries of November and December 2021, you would still need to pay Rs.200,000 more by December 15, 2021.
However, if you've booked HS with partial payment, you would now be required to pay Rs.500,000 more.
MG Motors: A Case of Broken Promises
MG Motors says it has delivered 10,000 units to its customers. But the thing is these were CBUs or imported MG vehicles. It is not known when and if MG ever intends on assembling and manufacturing its vehicles here.
Another interesting aspect of this is that the government has banned the import of CBUs for the next six months. If MG continues to book orders, how it would be able to meet them is now up in the air.
Final Word
MG Motors may have some valid reasons for increasing the prices of its cars, but the amount of the price increase is debatable.
What's your take on this issue and what would you like to say to MG Motors about it? Please comment below.