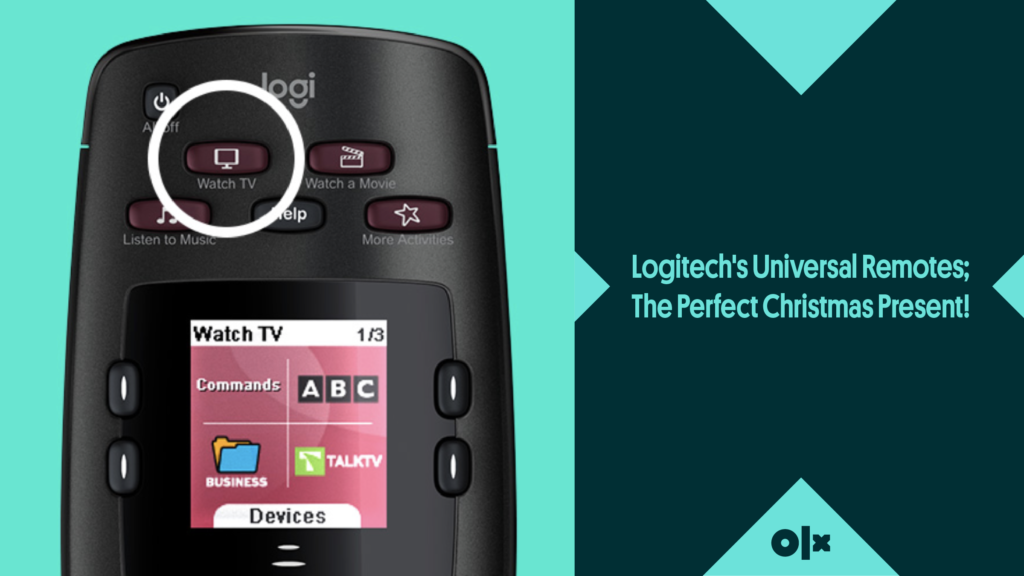 Unlike olden times, there are so many gadgets, electronics, and devices in our homes that have become permanent features of the home landscape. There our TV sets, Air Conditioners, Radiators, Chromecasts, Cable boxes, gaming consoles like the Xbox or the PlayStation, and so many more ranging from Alexa to the Roomba. It is understood that the more devices and gadgets we have, the more remote controls, batteries, charging cables etc. go along with them. To make it easier to keep a track of all of this, may companies have come up with universal remotes which, essentially, allow you to control everything from one remote control. 
Similarly, Logitech released a lineup of universal remote controls too, to make our lives infinitely easier -or so they claim. The Logitech remote control lineup is as follows:
Logitech Harmony 665 
Priced at $70, this is the cheapest variant in the Logitech lineup and can control up to 10 devices at once. It has a 1.5-inch LCD screen that lights up upon being picked up. Activities such as "watch TV" have been listed and can be played around with. Harmony 665 is IR based and has to be set up by plugging it into a computer using a USB port and installing the Harmony software. You can manually set up the 10 devices you want it to control. The Harmony 665 does not have rechargeable batteries and runs on AA batteries.
Logitech Harmony Hub
Priced at $100, the Logitech Harmony Hub comes with the Harmony Companion and Elite and also uses infrared signals to control all your devices. The Harmony Hub has to be connected to the free Harmony app. The main control while using this, however, is in your phone. You have to unlock your phone and open up the app to do perform all functions from controlling the volume of the TV set to controlling the Alexa-powered curtains. 
Logitech Harmony Companion
Third in the list is the Harmony Companion for those who do not want to use their phone as the control panel. It has 5 buttons marked for smart features such as lights, plugs, etc. It requires a coin-cell battery and is easy to use with one hand as it is sleek and has a good grip with the rubber material cover. This model is priced at around $150.
Logitech Harmony Elite
Priced at $350, the Harmony Elite uses he same software as the Harmony 665. The build is similar to that as well. This remote is compatible with Google Assistant and Alexa. The remote is rechargeable unlike the aforementioned models and needs to be plugged in quite regularly to recharge because the touchscreen with haptic feedback use up a lot of battery. The layout is simple and the user experience is supposedly seamless and very intuitive making it something very simple for a new user to get used to and replace their dozens of other remote controls with.
Whether you just want to try out the cool features of universal remotes that are becoming more and more a part of the tech-ridden home landscape across the world or want to fully commit to bringing all the controls in one place, Logitech offers a vast variety to choose from. With Christman and New Years right around the corner, one of these bad boys may be the perfect gift for your loved ones or maybe a treat from you to you!
OLX Pakistan is an online classifieds marketplace is providing access to affordable devices to a large population of this country, and playing its role in the digitization of the country.
Explore your options on OLX when picking out a present for your loved ones New Years!