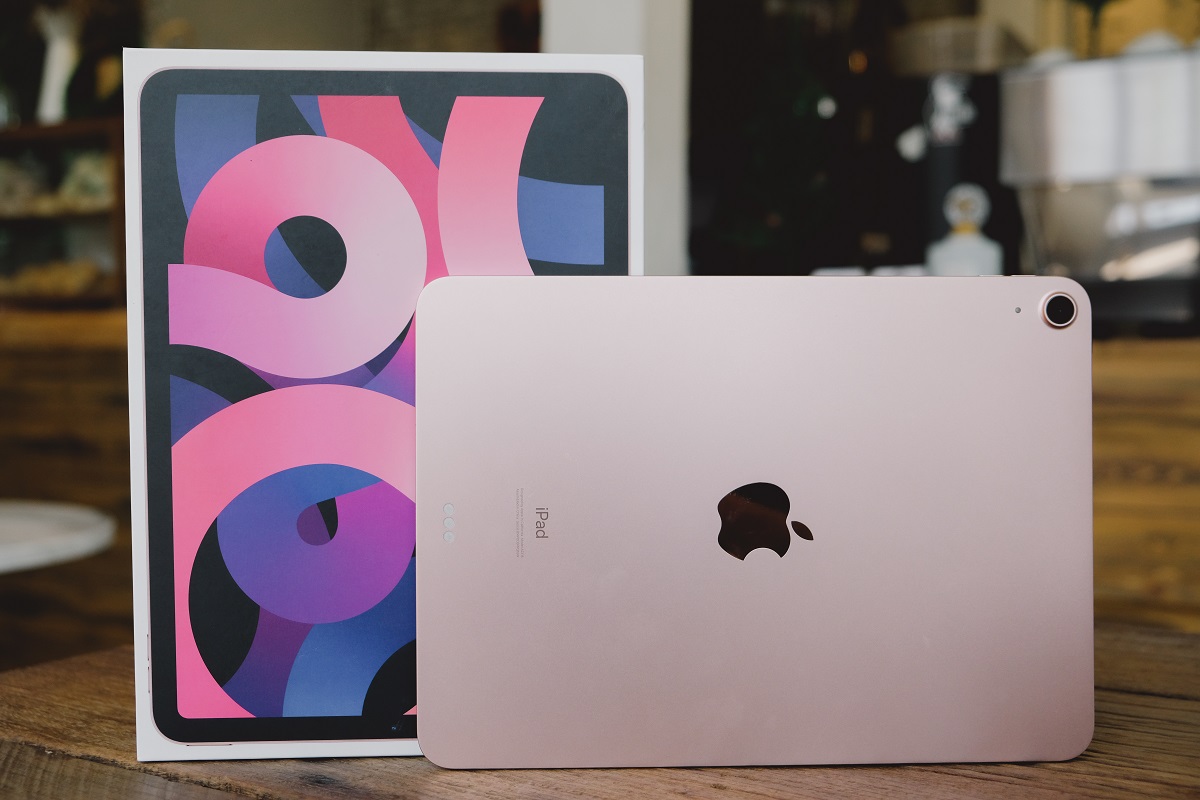 That Apple will be launching a new iPad soon was the second biggest highlight of the company's event held yesterday titled Apple's Peek Performance. The headliner was obviously the launch of the iPhone SE 3.
iPad Air 2022 will be the latest from the company after a year and a half. And believe it or not, the new updated specs makes it worth it. Much of the changes are on the inside.
Every exceptional phone/tablet must check 5 boxes. It is these that determine whether the device is worth buying or not. So let's find out whether the iPad Air 2022 checks these 5 boxes.
1. Design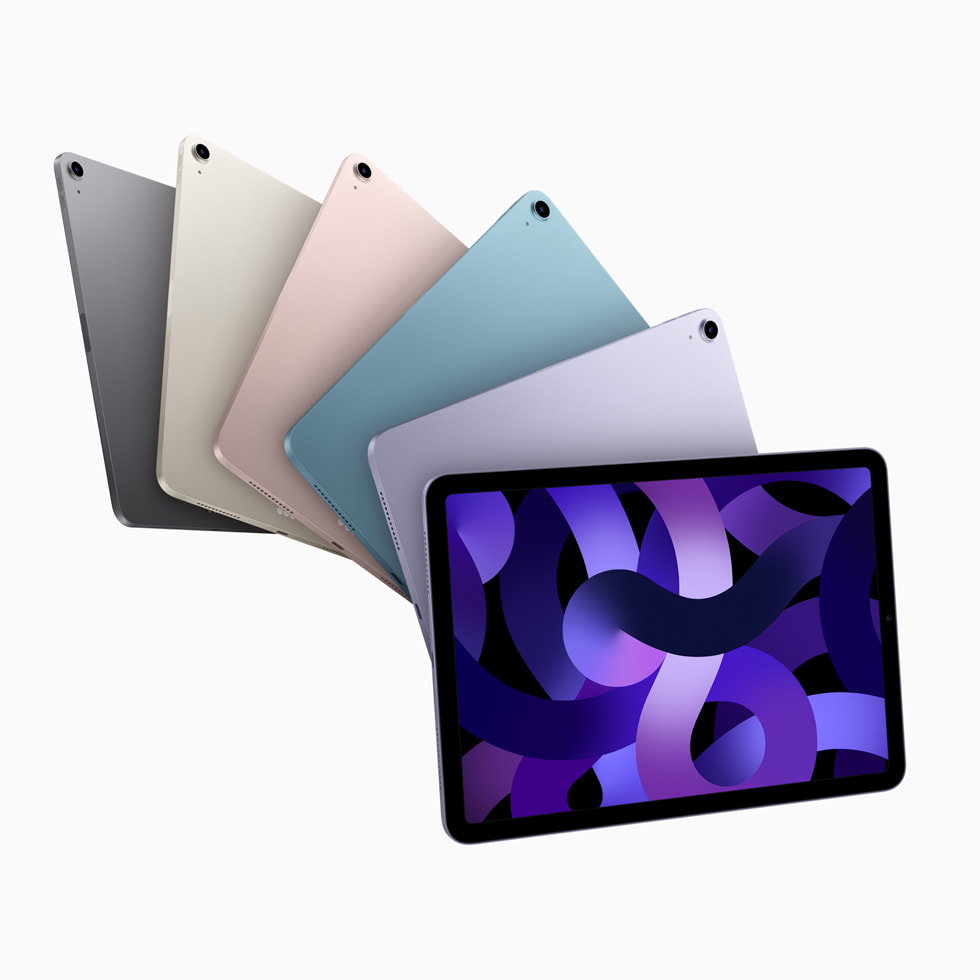 Credit: Apple
Back in 2020, Apple redesigned iPad Air 4th gen. This year it's following the same design for the 5th gen iPad Air 2022 M1. It's using the same boxier aluminum frame with rounded corners. The camera placement and the bump feel exactly the same. No face ID this time but it's good to see touch ID staying in the power button just like the previous version.
That's all that's new in the design department.
2. Display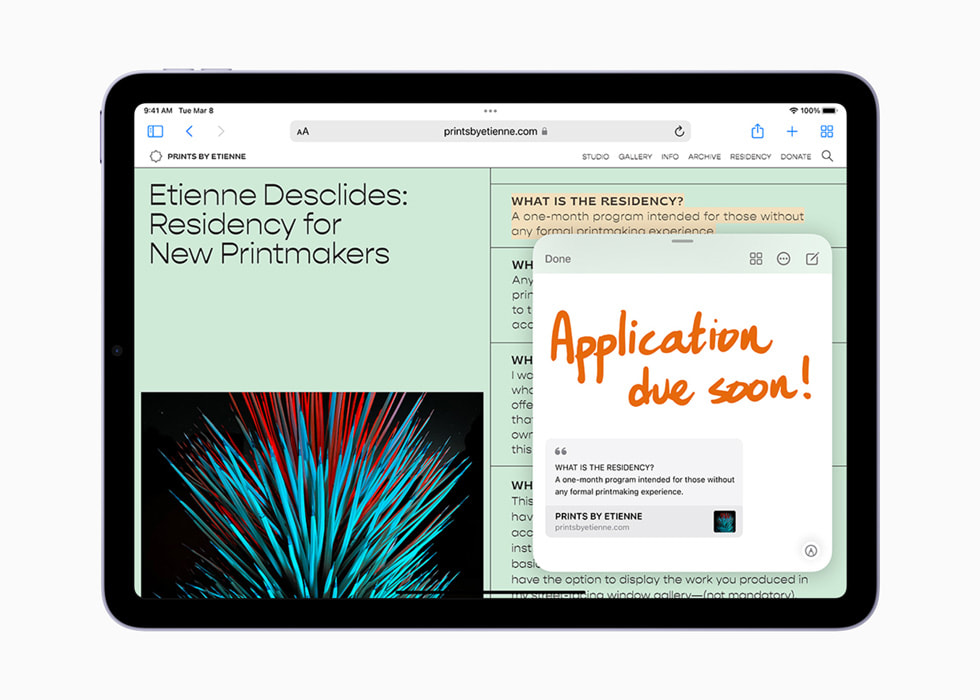 Credit: Apple
The iPad Air 2022 screen features a 10.9-inch Liquid Retina display. It's an LCD panel with a max brightness of 500 nits. Looking at the iPad's specs sheet, this is not enough, especially when paying $599 for the base model.
However, in reality, when you are using this device it may not bother you as much. Its screen is sharp and perfectly calibrated as the AMOLED screens of many tablets. The display on iPad Air 2022 supports a wide P3 color gamut. The bezels are still there, these are not noticeable and also don't interrupt productivity. It's a great overall visual experience.
3. Performance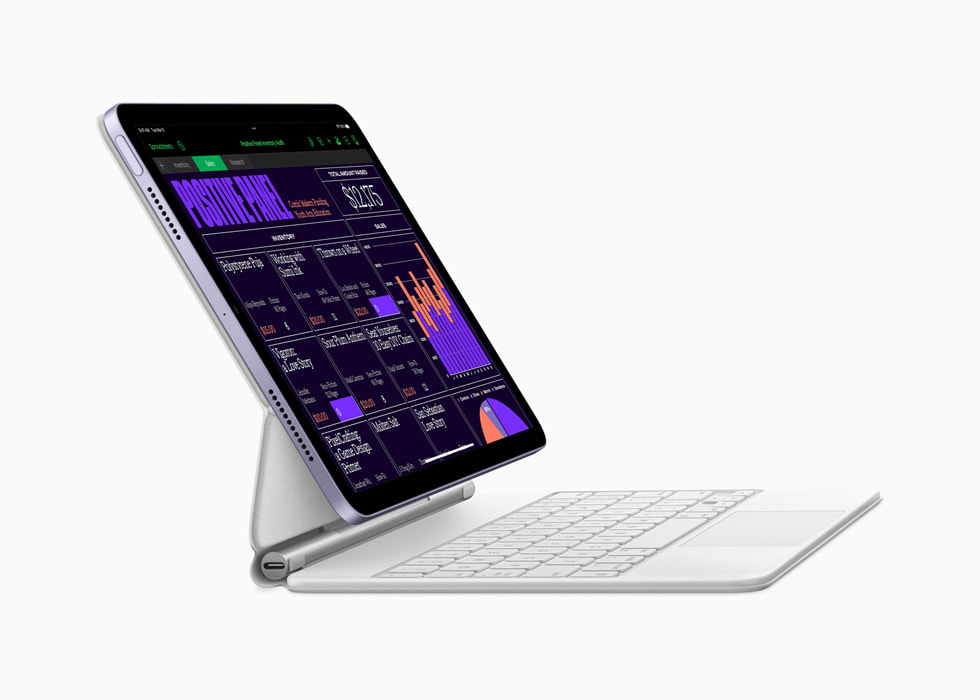 Credit: Apple
This is where the changes begin to get more visible. One of the major reasons why people went for the more expensive iPad Pro series was because it had superior performance with the M1 chipset. This year the performance gap is minimized due to the Apple inhouse M1 and 8-Gb of RAM. This 8-core CPU and 8-core GPU delivers up to 60 percent more performance and 2x faster graphics as compared to the previous-gen iPad Air with A14 bionic in it.
These total 16-core neural engines are a leap towards advanced machine learning, computational photography, Deep Fusion, AR and basically anything that's graphic and performance-intensive. With the Type-C port, expect up to 2 times more data transfer speeds.
Apple iPad Air 2022 offers complete connectivity across all domains with its e-sim, 5G and Wifi-6 support. Such attention to detail only boosts the performance and productivity of the device.
4. Camera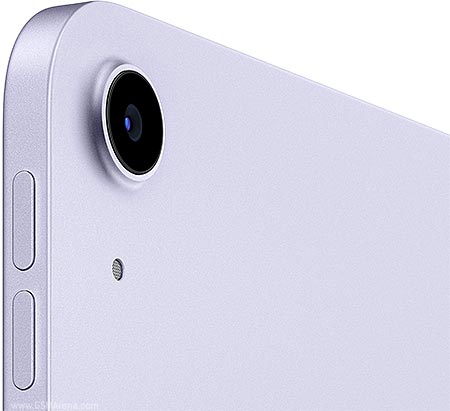 Credit: gsmarena
You don't buy tabs for their cameras. Nonetheless, iPad Air 2022 comes with a 12MP front camera.
The rear 12MP camera combined with the ultra image processing capabilities of the M1 chip delivers stunning images. "It's an incredibly versatile and ultra-portable mobile studio", Apple claims.
Augmented reality (AR), rear cam 4K video, deep fusion and computational photography are the highlights of this tablet. It's arguably one of the finest cameras in any tablet.
5. Battery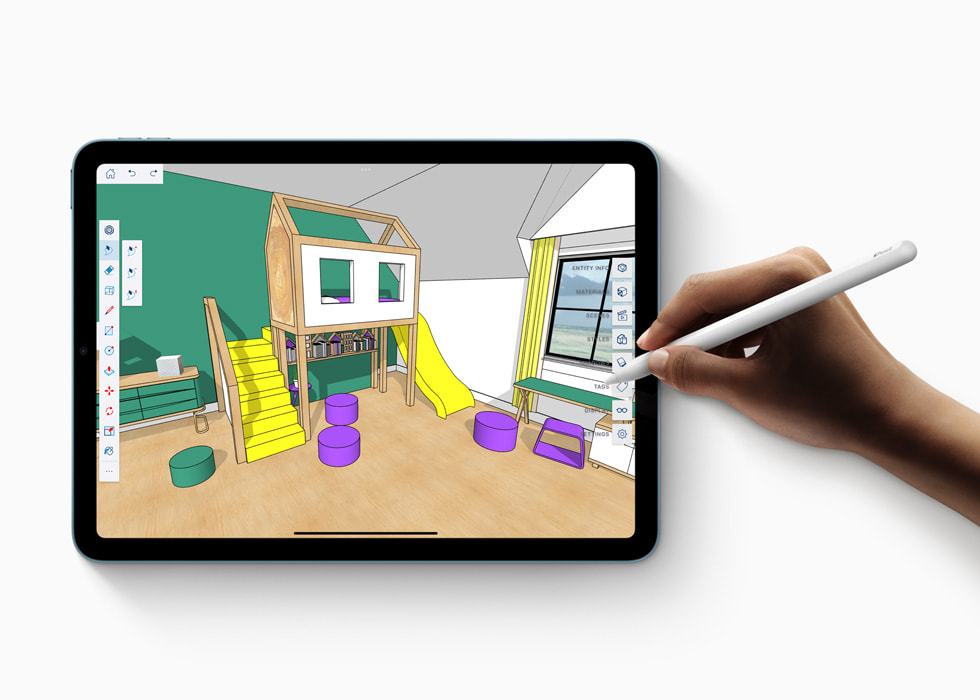 Battery life has never been an issue with iPads. When Apple used the M1 in Macbook, the battery life was multiplied by twice or thrice depending upon the model. We have seen the same with iPad Pro with M1. Now that we have iPad Air M1, we expect some serious improvement in the battery life.
Apple claims incredible power efficiency and all-day battery life from iPad Air. It's a 28.8 Wh cell powering this workhorse by Apple.
The price of iPad Air 2022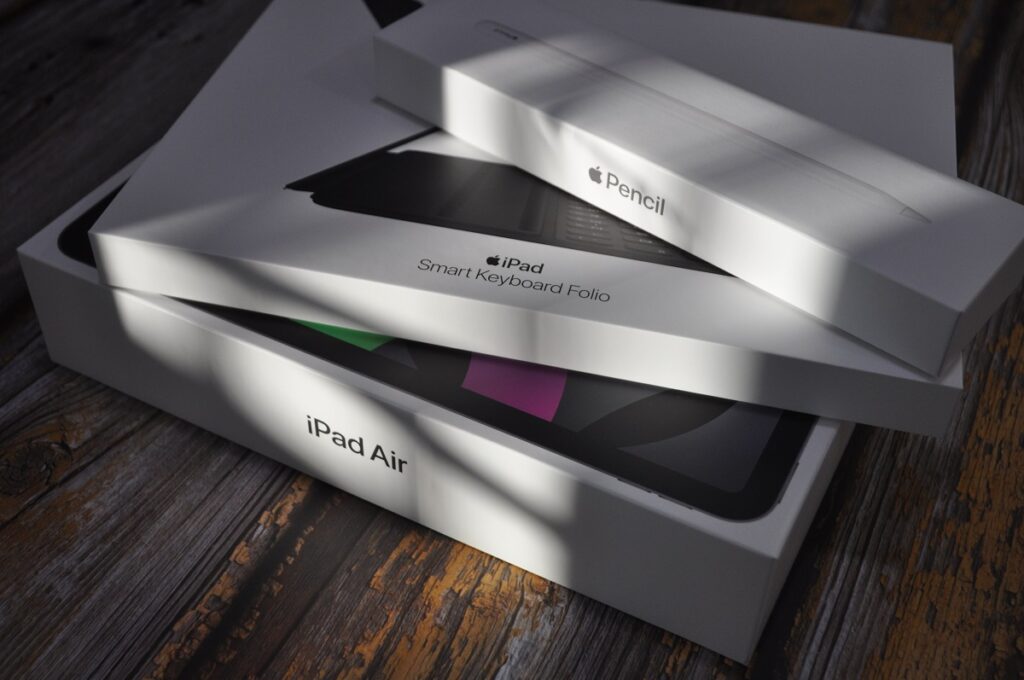 iPad Air 2022 starts at the base price of 599 USD for the wifi variant. Whereas the cellular + wifi model starts at 749 USD. According to Apple, iPad Air 2022 is available for order on Friday, March 11, 2022.
iPad Air 2022 vs iPad Air 2020: Is it any better?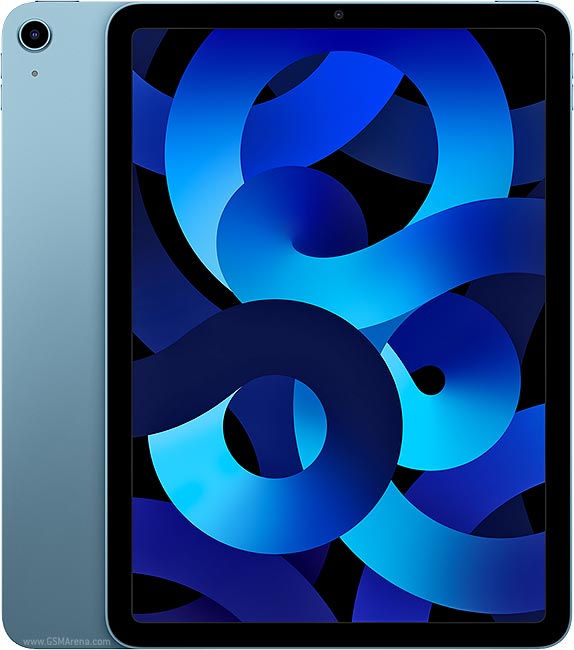 Credit: gsmarena
Both the 4th and 5th generations of iPad offer exactly the same screen and design. What's new in the iPad Air 2022 is the addition of the M1 chip. This has bumped up the performance game for this device. Not only the performance but these 16 neural engines in the chip are capable of doing regular productivity and photography chores effortlessly. It's called a portable studio for a reason.
| | | |
| --- | --- | --- |
| Specifications | iPad Air 2022 (M1) | iPad Air 2020 |
| Display | 10.9-inch, P3 color gamut with true tone | 10.9-inch, wide color gamut with true tone |
| Weight | 461 g | 458 g |
| Touch ID | On the power button | On the power button |
| Processor | M1 16-core neural | A14 bionic- 6 core |
| Connectivity | Wifi 6+ 5G | Wifi 6 + LTE |
| RAM | 8-GB | 4-GB |
| GPU | 8-core GPU integrated into the M1 | Apple GPU 4 core |
| Storage | 64GB and 256 GB | 64GB and 256 GB |
| Front camera | 12 MP ultra-wide with the center of the stage | 7 MP wide |
| Back camera | 12MP wide with HDR and 4K video | 12MP wide with HDR and 4K video |
| Battery | 28.8 Wh | 28.93 Wh |
The processing speed isn't the only thing that's doubled. The RAM on iPad Air 2022 is also doubled to 8GB making it a powerhouse for those who seek it. The 12MP extra-wide camera now comes with the center of the stage technology so you can attend office meetings without worrying about being center of the frame.
iPad Air 2022 Price in Pakistan
The new Apple iPad Air 2022 starts at the same affordable price as of last year's iPad Air 2020. iPad M1 2022 starts at the base price of 599 USD for wifi models. While the price for wifi and cellular models is 749 USD. The device isn't officially available in Pakistan as of yet, so we can't tell you its exact price. However, it could be anywhere from Rs 1,10,000 to 1,40,000.
iPad Air 2022 colors
Credit: gsmarena
The new iPad is introduced in five colors,
Gray
white-ish
purple
red
new blue
What to learn from this review?
Apple has launched a new iPad. Like many intermediate generations of Apple devices, the iPad Air 2022 is an upgrade in terms of specs and performance. However, it looks quite the same on the outside as the iPad Air 2020. The M1 chipset proves to be a game-changer for Apple and it's great to see it in affordable models of iPad and Macbook.
Due to its price, the iPad is considered a luxury item in Pakistan. Expect the same from the iPad Air 2022. If you are thinking of buying a new iPad Air 2022 you have to wait for the device to be officially launched in Pakistan. 
You may also like: