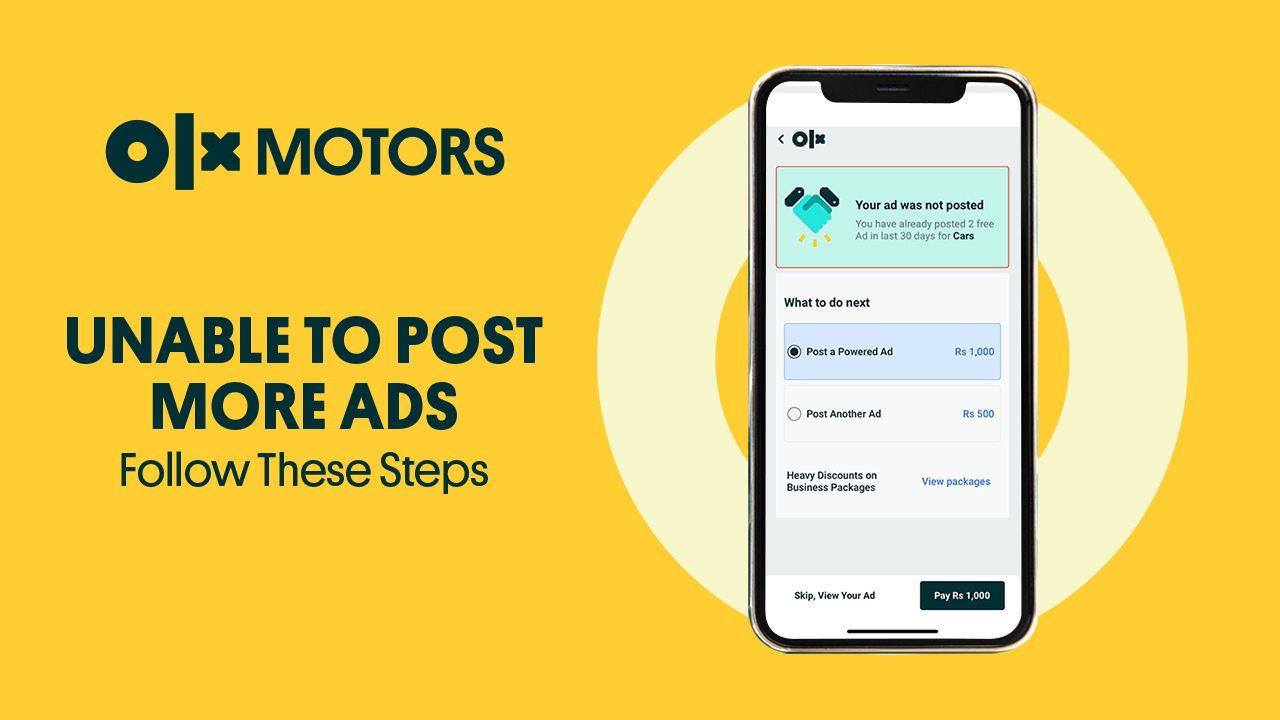 Have you exceeded your free ads limit on OLX Pakistan? Do you need to post more ads? No worries. Here's how to do it in 11 simple clicks:
Step 1: Open the OLX Pakistan app.
Step 2: Click on "Account".
Step 3: Click on "My Packages & My Orders".
Step 4: Click on "Buy Packages".
Step 5: Choose the relevant category for your ad.
Step 6: Now choose the relevant sub-category.
Step 7: Now select your location.
Step 8: Click on "Show Packages".
Step 9: Now choose the package that suits you and then click on "View Cart".
Step 10: Click on "Pay".
Step 11: Now click on your preferred "Payment Method".
That's it. Grow your business with OLX Pakistan.