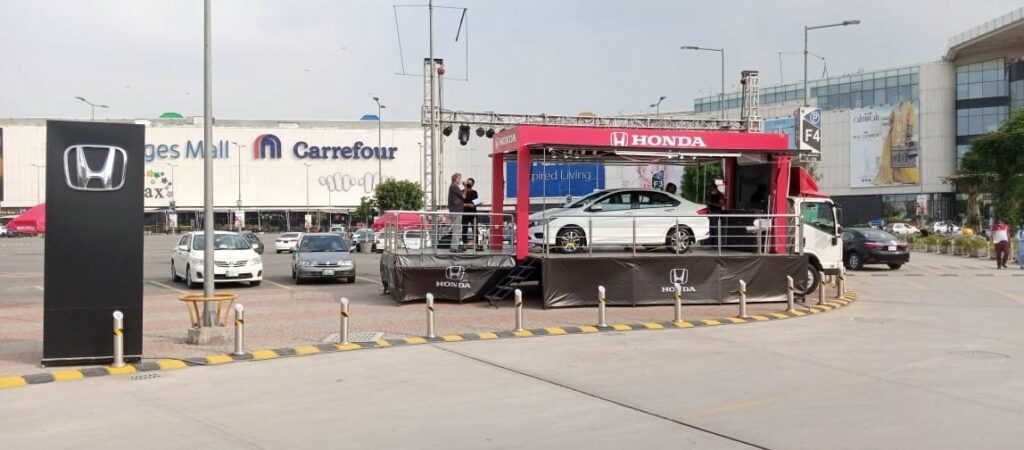 Honda Atlas is rigorously promoting the newly launched Honda City in Pakistan. Moving a step ahead, the company has introduced a "Moving Showroom Car Display" for its customers, which is quite attention-grabbing.
The Moving Showroom is becoming the talk of the town, enabling prospective customers to get a hands-on experience of the look and feel of New Honda City.
As the name suggests, the moving showroom is mobile, enhancing the interaction of the public with the brand-new sedan.
The entire mobile showroom is characterized by meticulous detailing and accessibility for all those who want to hop on the float and check out the features of the new City.
The best part? It travels around the city. So, if you haven't gotten a chance to visit it, the showroom will be coming to your area as well.
The whole experience of Moving Showroom is not only fun but also quite intuitive in terms of audience engagement.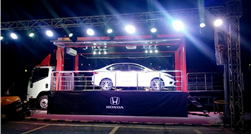 The public is highly appreciating the initiative with a positive response. The cherry on the top? All safety SOPs are also being followed.
The welcoming staff of Honda also offer refreshments and giveaways to visitors. Customer queries are facilitated on-spot with guidance, flyers, and smart brochures.
The top-of-the-line variant, Honda City Aspire 1.5L CVT is on the displays of the Moving Showroom. The company has planned a further ten displays in six cities across Punjab. In Lahore, the display is planned for eleven days at Packages Mall and two days at Liberty Market.
Considering the overwhelming response in Lahore, Honda is looking forward to seeing an overwhelming response in the other cities of Punjab.
This new marketing tactic of Honda is indeed exciting. So, if you are a Honda lover, drop by Honda's Moving Showroom Car Display today and experience the new Honda City excitingly and uniquely.