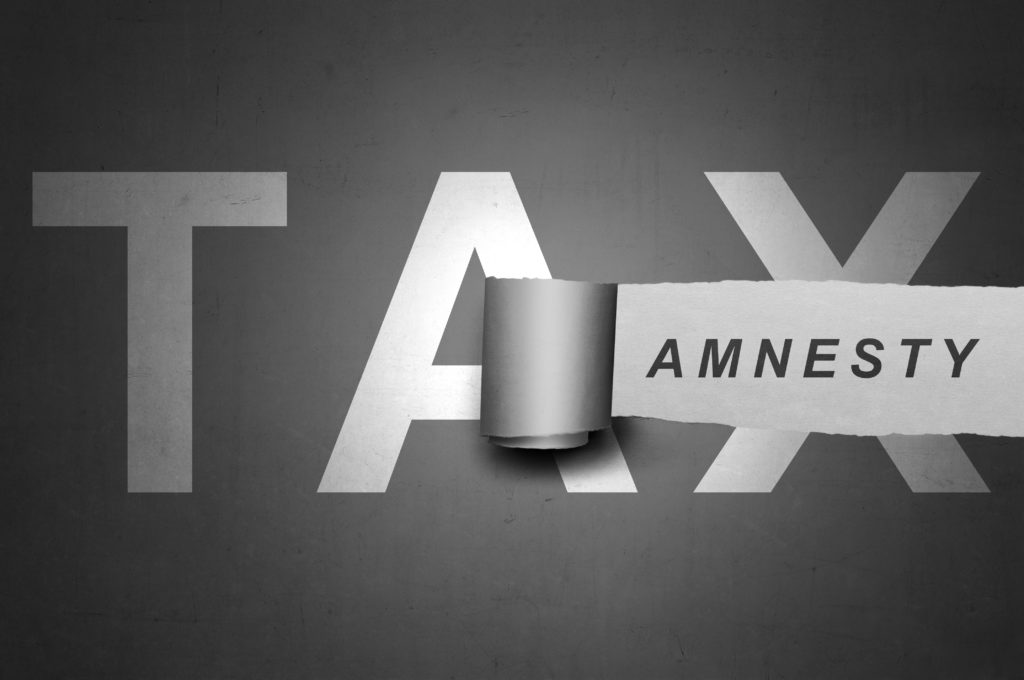 Tax amnesty scheme is often used by developing economies to encourage people to file tax returns and come under the tax net. This will also mean that people will declare their local and foreign assets to the government. The new tax amnesty scheme has been confirmed by the Finance Minister, Asad Umar. According to the government, the new tax amnesty scheme is being considered after requests from the business community. The new scheme will be launched before the next budget. The Finance Minister also mentioned that the non-filers will be able to purchase and sell properties of any value beginning from July.
The tax amnesty scheme will help businesses and individuals to whiten their undeclared assets and come under the tax net. This will simultaneously provide the government with a boost in tax revenue to save the crippling economy. Furthermore, the economy will get documented to a greater extent and will provide the government with a greater future tax revenue. On the other side of the aisle, some people are vigorously opposing the tax amnesty scheme as it helps tax evaders and people who possess black money.
Moreover, the Finance Minister also asserted that the evaluation of the true value of properties is being undertaken by the government by determining real market rates. Punjab, KPK and federal capital will be targeted first before moving on to Sindh and Balochistan. The new tax amnesty scheme will be put forth as early as June this year. The Finance Minister also explained that the compliance measure of Financial Action Task Force (FATF) will be considered before drafting any tax amnesty scheme.
The Finance Minister also stated that the government has been taking difficult decisions to bring the economy out of the economic distress. Under this, the FBR has started issuing notices under the Benami Act 2017. The government will also likely abolish the withholding tax on banking transactions carried out by the non-filers in the next budget. If the government successfully allows non-filers to purchase and sell property, this will create a huge boom in the property sector of Pakistan. Prices of property, especially in big cities like Lahore, will see an upward trend in the future.
The government is approaching the IMF for the last time to pull Pakistan out of economic crisis. This will probably increase the value of US Dollar against Pakistani Rupee. Eventually the inflation will surely affect the prices automobiles, electronics and property. We have already seen that local auto manufacturers have already increased prices as much as twice since the beginning of the year.
If you are looking into buying or selling your house or any other real estate item, log on to OLX Pakistan and find numerous sellers and buyers with whom you can interact. Moreover, you can also find listings on mobile phones, vehicles, services, jobs, animals and much more!