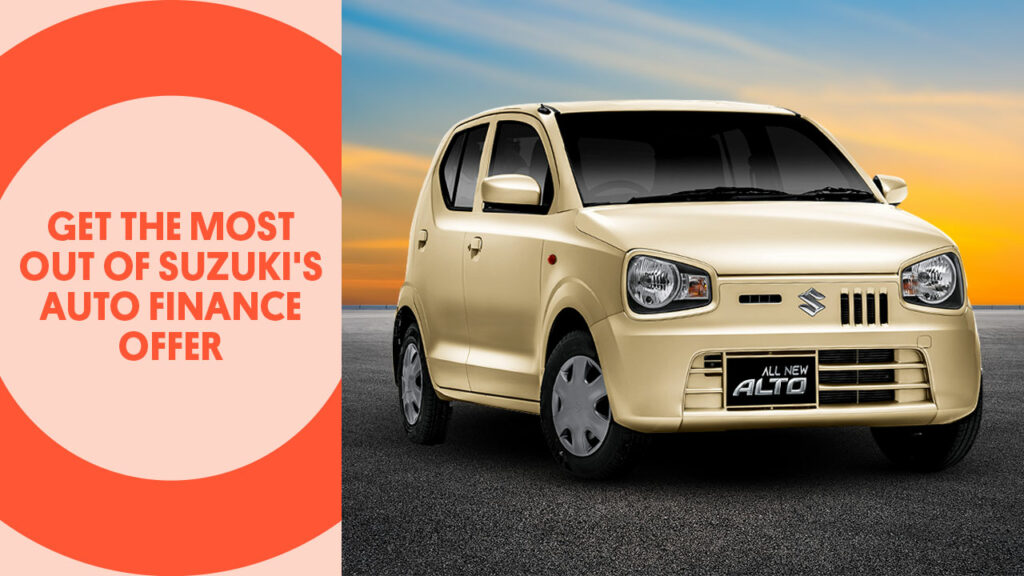 We all know how important it is to have a car of your own in these times. Commute is a major issue when it comes to daily life but the prices of automobiles is going higher and higher with every year. What would a common person do in such a situation? They would look for schemes, deals and offers that are not much of a burden on their budget.
Suzuki Pakistan hits the right nerve by introducing a financing offer that gives a chance of saving huge amounts of money when purchasing a car. How does this work? On the time of purchase, the buyer has the option of different payment methods; pay the full amount in cash or make it easy by choosing the installment option. The offer comes in when the buyer decides to use the car financing offer, the company in effect waives off the registration fee, gives them free maintenance, special interest rates, special mark-up rates and preferred delivery of the buyer's choice. Add these offerings up and the amount saved stands up to a sum of PKR 160,057* on the overall purchase.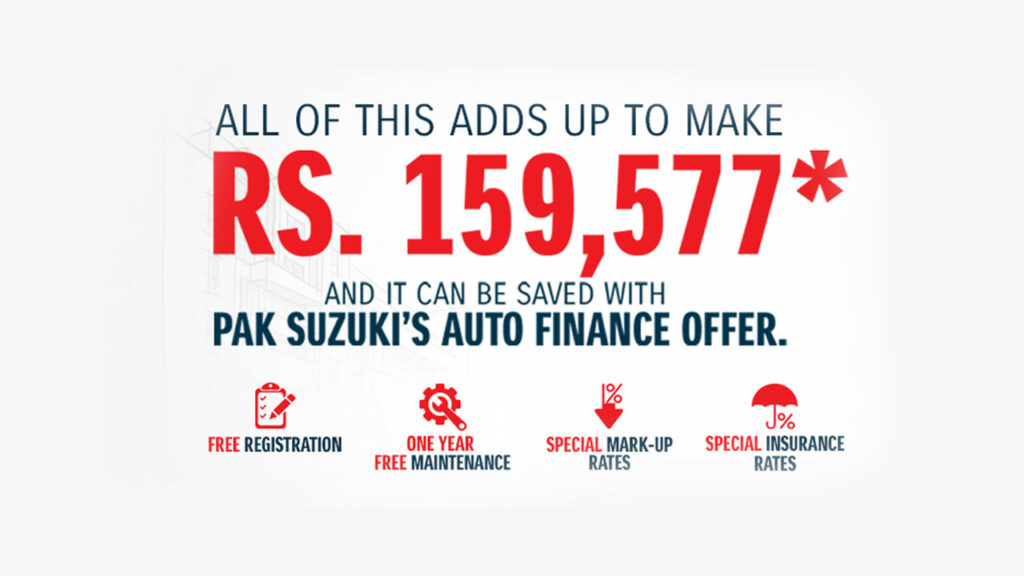 This offer has attracted many new buyers and why shouldn't it? It does save you a good chunk in your budget and to top it off, Suzuki Pakistan will also look after the whole process with immaculate transparency making it a trustworthy and hassle-free experience for the buyer/customer. So, if you're thinking of buying a new car but have a tight budget, visit your nearest Suzuki authorized dealership or visit their new website: https://suzukipakistan.com/campaign-ags?tabid=2&utm_source=olx&utm_medium=native&utm_term=olx-native&utm_content=campaign-extension-article&utm_campaign=dealership-financing-extended-apr-jun-2021
Keep in mind, this offer is valid only for selected models.