Just as the prices had begun to go up again in the wake of the auto ban on CBUs (imported cars), the government dropped another bombshell in the latest budget. As soon as the finance minister announced an increase in advance tax on cars over 1600cc engines, it was clear there was no relief in the auto sector in this budget.
Almost Everyone But Suzuki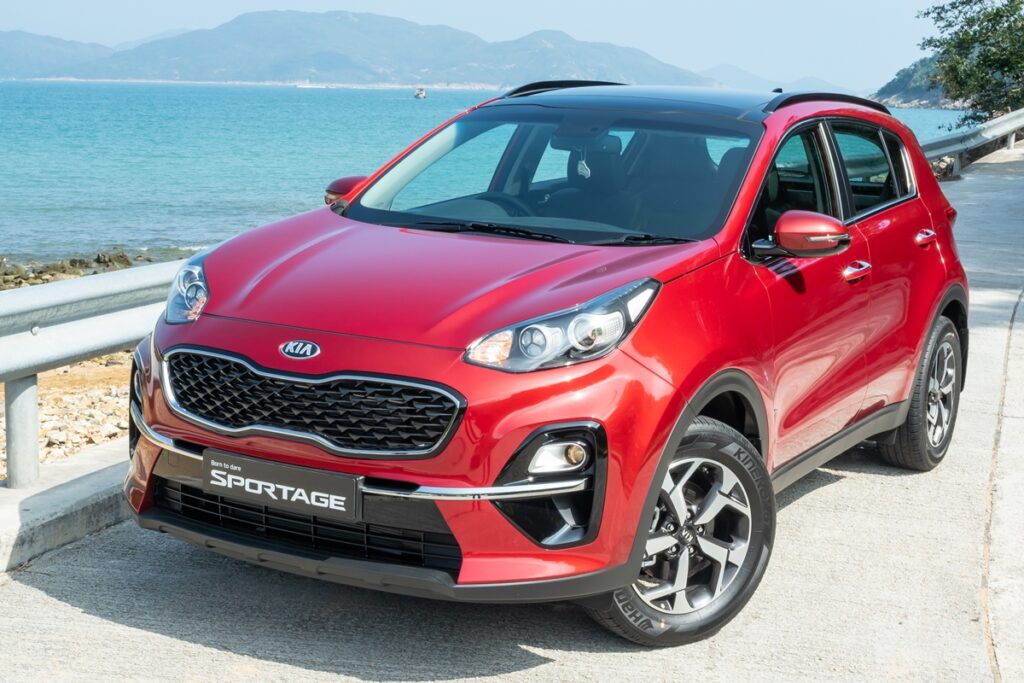 This proposed increase in tax is bound to affect the sales of almost all auto manufacturers except Suzuki. This is because Suzuki cars are of lesser engine displacement.
Generally speaking, with increased taxation coupled with high own money, people will have to pay more now, resulting in likely decrease in car sales. In short, the middle and upper middle classes would get affected the most.
Non-filers are in the Soup
Have you heard, there's now a 200% advance tax on non-filers? Previously, it was 100%. The common perception in Pakistan is that people with the most money tend to stay away from the tax net. As the government increases the tax percentage on them, they are less likely to buy new cars, hurting the auto industry.
Lets see how much cars will cost now:
| | | | | |
| --- | --- | --- | --- | --- |
| Make/Model/Variant | Engine (approx) | Price | Advance Tax (Old) | Advance Tax (New) |
| KIA Sorento V6 | 3500cc | Rs.7,499,000 | Rs.450,000 | Rs.900,000 |
| KIA Sorento | 2400cc | Rs.6,836,000-Rs.7,499,000 | Rs.300,000 | Rs.600,000 |
| KIA Sportage | 2000cc | Rs.5,300,000-Rs.6,300,000 | Rs.200,000 | Rs.400,000 |
| Toyota Hilux | 2800cc | Rs.7,359,000-Rs.9,729,000 | Rs.400,000 | Rs.800,000 |
| Toyota Fortuner | 2700cc-2800cc | Rs.9,959,000-Rs.12,679,000 | Rs.400,000 | Rs.800,000 |
| Toyota Corolla Altis Grande | 1800cc | Rs.4,499,000-Rs.4,859,000 | Rs.150,000 | Rs.300,000 |
| Isuzu D-Max V Cross | 3000cc | Rs.6,600,000-Rs.6,960,000 | Rs.400,000 | Rs.800,000 |
| Hyundai Sonata 2.5 | 2500cc | Rs.7,849,000 | Rs.300,000 | Rs.600,000 |
| Hyundai Sonata 2.0 | 2000cc | Rs.6,999,000 | Rs.200,000 | Rs.400,000 |
| Hyundai Elantra GLS | 2000cc | Rs.4,949,000 | Rs.200,000 | Rs.400,000 |
| DFSK Glory 1.8 CVT | 1800cc | Rs.5,159,000 | Rs.150,000 | Rs.300,000 |
| BAIC BJ40 | 2000cc | Rs.8,199,000 | Rs.200,000 | Rs.400,000 |
Capital Value Tax (CVT)
Initially, buyers of cars priced over Rs.5 million were supposed to pay 1% of the car's value as CVT. This seemed like an attempt on part of this government to squeeze buyers of crossover SUVs, etc. In short, the government wanted to tax all car buyers – over 1600cc car buyers and over Rs.5 million price tag car buyers. However, this tax net has been expanded – now buyers of cars with an engine size above 1300cc will have to pay 1% CVT.
So, who will pay 1% CVT if this budget proposal is passed as is?
Potential buyers of:
Changan Oshan X7 (Pakistan's most popular car according to OLX Motors Survey 2022)
Changan Alsvin
Haval H6/Jolion
Proton X70
DFSK Glory 580
Peugeot 2008
Toyota Corolla and Yaris
Honda Civic and City (1.5L CVT, 1.5L Aspire M/T, and 1.5L Aspire CVT)
KIA Sportage and Stonic
Hyundai Tucson
It is worth reminding our readers that the crossover SUV segment has done consistently well in terms of sales. With 1% CVT, these sales figures are likely to go down.
Electric Vehicles (EVs)
The government has proposed to slap 2% advance tax on electric vehicles (EVs). However, the duty on import of CBU EVs is now reduced to zero. Previously, it was 12.5%. This means that it would be cheaper to import them, which would hopefully translate into them being sold at cheaper prices in the country. However, in the original budget document, no CVT was imposed on these vehicles but now, buyers of EVs with battery power above 50kwh will have to pay 1% CVT.
What to Expect in the Future?
Big relief was not expected in this budget, so there were no surprises. We won't know the real effects of these policies for the next three months. However, it is likely that the prices of cars will go up, especially of bigger vehicles (1600cc above).
Overall, profits of auto manufacturers will go down and not just because their car sales will go down; the price of raw material imports keeps going up too.
Challenging times lay ahead, to put it mildly.