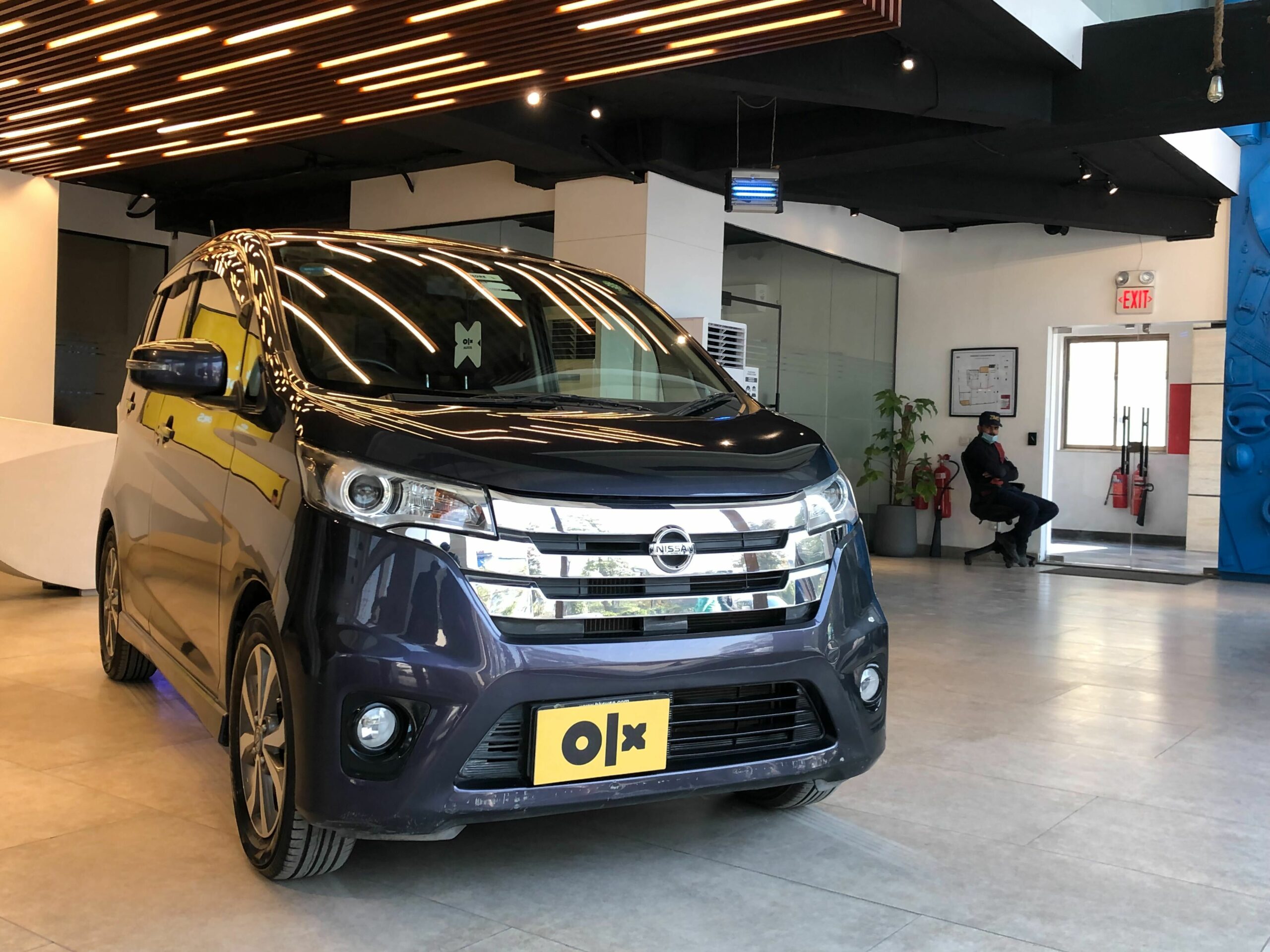 Among the Kei Japanese cars, the Nissan Dayz is one of the most popular in Pakistan. Its elegant design, impressive fuel economy and modern features make it one of the most imported cars. Let's find out everything there is to find about Nissan Dayz Highway Star in Pakistan.
Overview
First launched in 2013, Dayz is now one of the best-selling Japanese Domestic Market (JDM) models in Pakistan. We have seen lots of variations of Dayz like Nissan Dayz Roox, Highway Star and Mitsubishi EK Wagon. Despite different branding, anyone can identify Nissan Dayz by simply looking at the aesthetics of this car.
The car we are reviewing today is the Nissan Dayz Highway Star which is the top of the line model of Nissan Dayz series.
Exterior
Dayz Highway Star comes with a large triple chrome grille on the front along with sleek LED projector headlamps. Sporty and stylish bumper houses fog lamps and radiator grille. Character lines on the car's side profiles add to the sheen looks of it. The vehicle feels complete with body-colored door handles, keyless entry and LED turn signals in the side mirrors. Highway Star comes with alloy wheels of size 175/65/R15.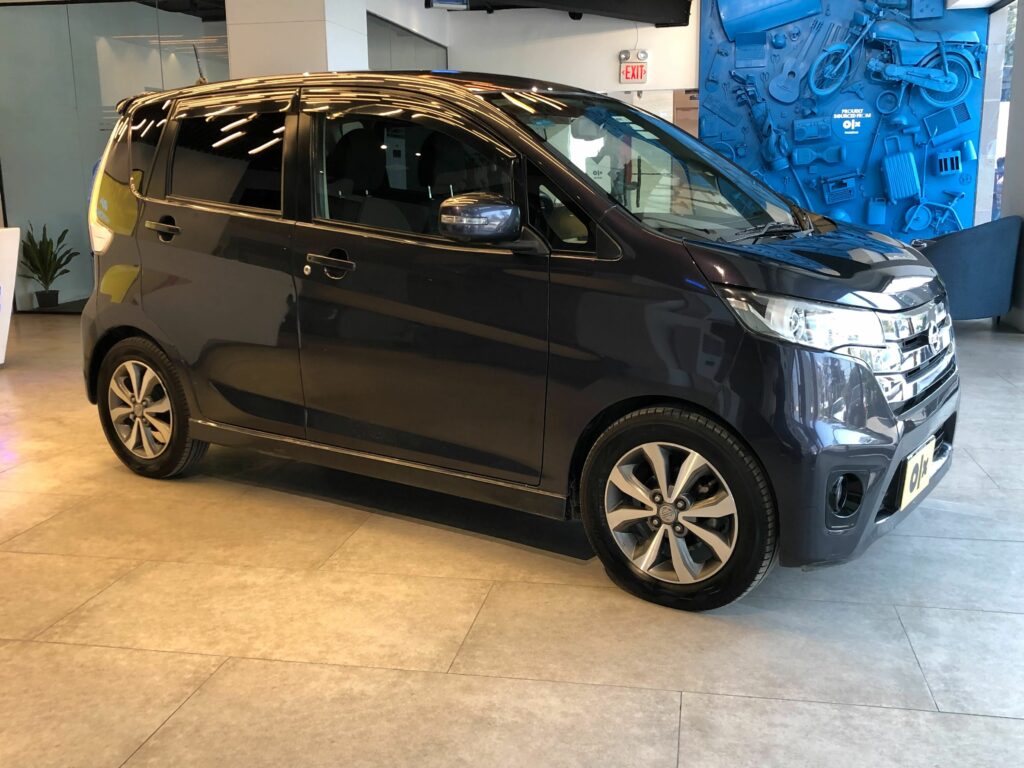 The car's rear has high mounted brake lamps, large vertical rear lights, back wiper and reflector lights in the bumper. Like all JDM cars, the car's rear window and rear mirror are tinted, making the vehicle look stealthy and elegant.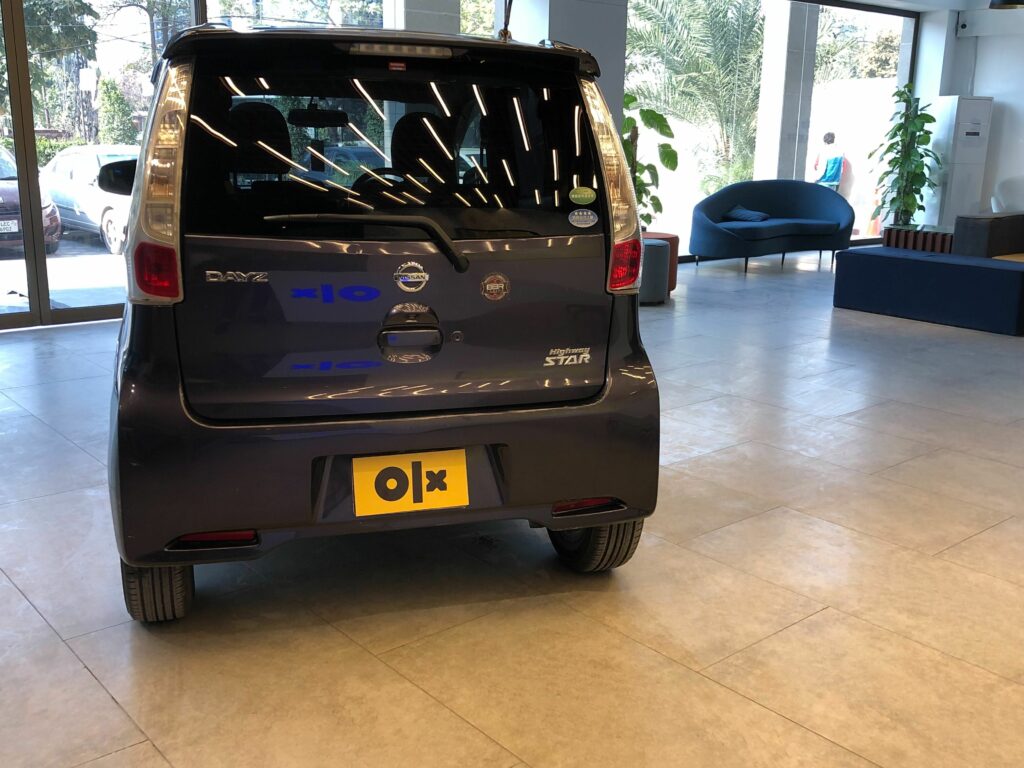 Interior
Nissan Dayz Highway Star comes with a futuristic, luxurious and comfortable interior design. The car has a beautifully designed odometer with analog rpm, speedometer and a digital meter for fuel and trip information. The multi-tone dashboard feels premium with silver, piano black and black plastic materials. Dual SRS Airbags are standard in all JDM cars. With Nissan Dayz, you get a 6-inch multimedia screen and digital climate control that is contemporary.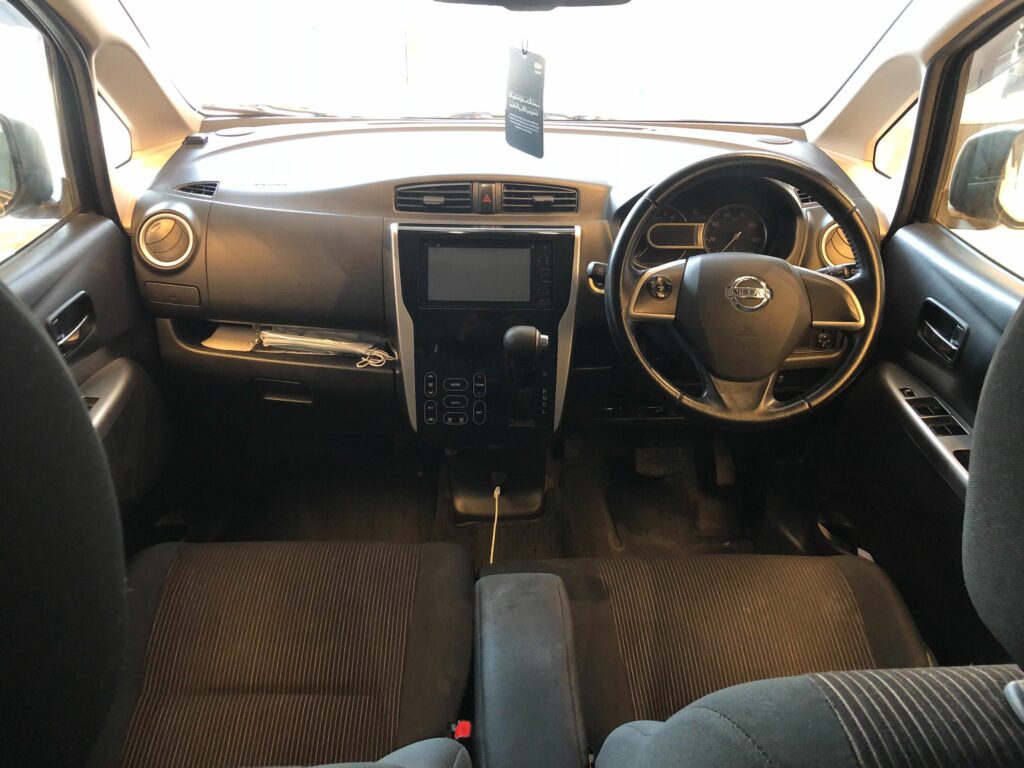 The cabin feels spacious due to the decent leg space and headspace in this car. The rear seats are adjustable, which means you can slide them to and fro. The boot space, much like other Kei cars, is compromised, but you can fold or slide the rear seats to create more luggage space.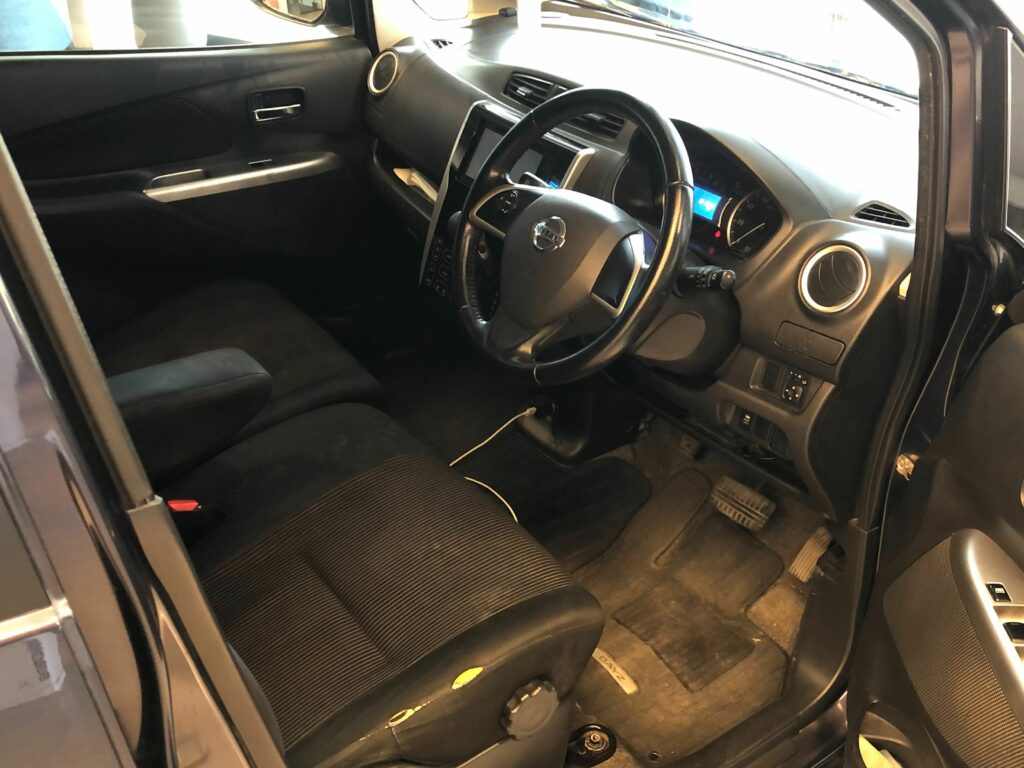 Engine and Transmission
Highway Star being a top of the line variant, comes with a turbo-charged 660cc engine. The acceleration and torque of this car make it superior to other 660 cc cars in Pakistan. Nissan Dayz Highway Star comes with a CVT transmission which ensures seamless gear transition.
Fuel Average
Nissan Dayz is known for its excellent fuel average. It does 15km/l in the city while it can go up to 18 km/l on the highway.
If you are thinking of buying one, remember turbo charged engines are high compression engines. You always have to be careful with fuel quality. Therefore, you'd be better off using High Octane fuel in your turbo charged car, whether it is a 660cc Nissan Highway Star or Civic Turbo RS.
Comfort and Handling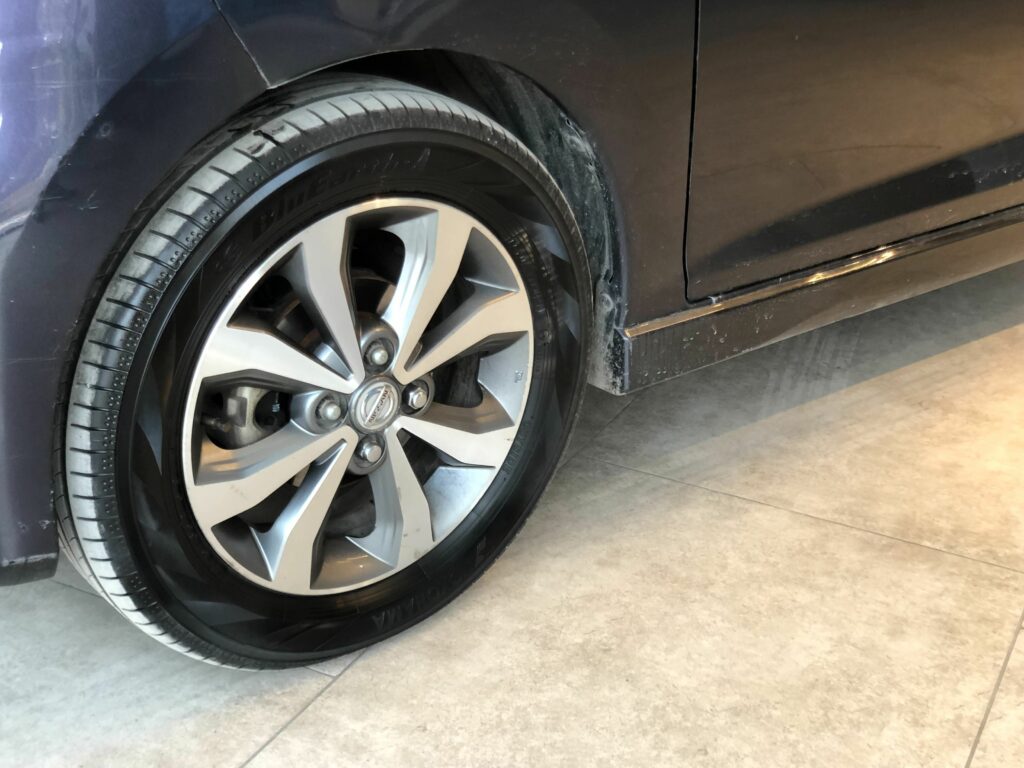 Like a typical Kei car, Nissan Dayz Highway Star rides well on smooth roads. However, it also struggles on bumpy roads and large speed breakers. This is due to the stiff suspension of this car.
However, stiff suspension helps when driving and cornering at high speeds. Nissan Dayz Highway Star therefore has exceptional handling for a small car. The decent sized tyre improves road grip and handling, which is complimented by traction control and ABS brakes features.
Nissan Dayz price in Pakistan
Prices of cars have skyrocketed in the past few years. Nissan Dayz Highway Star latest model can cost you around Rs.2 Million. If you can settle for a few years old Highway Star, then check out this listing where you could get a Highway Star for less than 2 million.
Nissan Dayz vs Nissan Dayz Highway Star
Nissan Dayz Highway Star is a beefed-up version of Nissan Dayz. It has a lot more to offer than a normal Nissan Dayz. Following are the extras you get by opting for Nissan Dayz Highway Star:
Auto-dimming rearview mirror
Digital Climate control
Front Sofa seat
LED Projector headlamps
Fog lamps
Turbo charged engine
Updated odometer with an rpm meter
15-inch Alloy wheels
Elegant rear lights
Adjustable rear seat
Sofa seats
360 view
Multimedia steering controls
Highway Star is the way to go if you are confused between Nissan Dayz and Nissan Dayz Highway Star. It's worth the price difference.
Nissan Dayz Highway Star 2018 vs 2019
Now that you know Highway Star is better than the normal Nissan Dayz, would you like to know what's even better?  Nissan Dayz Highway Star 2019.
Believe it or not, Dayz Highway Star 2019 is a complete transformation over its predecessor.
With the 2019 Nissan Dayz Highway Star, you get the following features that are not available in Nissan Dayz Highway Star 2018. However, with extra luxury and comfort features comes price. The Nissan Dayz Highway Star 2019 price in Pakistan is around Rs.2 Million to 2.3 Million.
And this is what you'll get for your money:
Pro pilot ( fancy name for Adaptive Cruise Control)
LED headlights
Auto headlights
Floating infotainment display
6-airbag
Lane assist
Steering assist
Emergency braking
Parking sensors
SONAR
Electronic parking brake
Auto hold
Headlights adjustment
Push start
Semi-hybrid
Many of these features are absent in luxury sedans that cost twice the Nissan Dayz Highway Star price in Pakistan.
Final Verdict
Ever rising fuel prices have further increased the demand for fuel-efficient vehicles that are comfortable, reliable, fuel-efficient and deliver performance. Nissan Dayz Highway Star checks all of these boxes and stands out as one of the finest JDMs in the 660 cc category. However, in addition to its cost, bear in mind that maintenance of this and other such cars is on the higher side. For example, the price of headlights of Nissan Dayz Highway Star is around 15-20 thousand each.
We hope you found this review helpful. Let us know your thoughts about Nissan Dayz Highway Star in the comments section below.