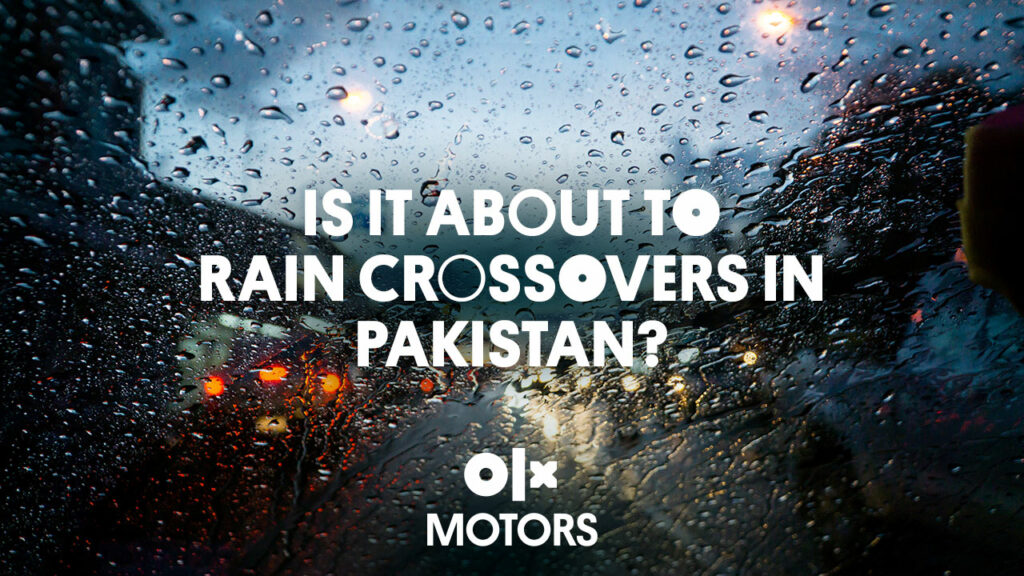 With every passing year, the automobile market of Pakistan is becoming bigger and better. Various new entrants and tens of options in car segments are all set to amaze the customers. Recently, crossover SUVs have made it to the list of most trending cars in Pakistan, selling like hot cakes. B-segment crossovers are ready to take the market by a storm, giving a hard choice to customers.
According to the sources, four B-segment crossovers will soon launch in Pakistan. The best part? The variety is unimaginable. Whether it is South-Korean Kia Stonic, Malaysian Proton X50, French Peugeot 2008 or Chinese DFSK Glory 500, B-segment crossovers are ready to take the market by a storm, giving a tough choice to customers.
Keeping in view the internationally available models of these crossovers, let us take an overview of what these fierce rivals have to offer.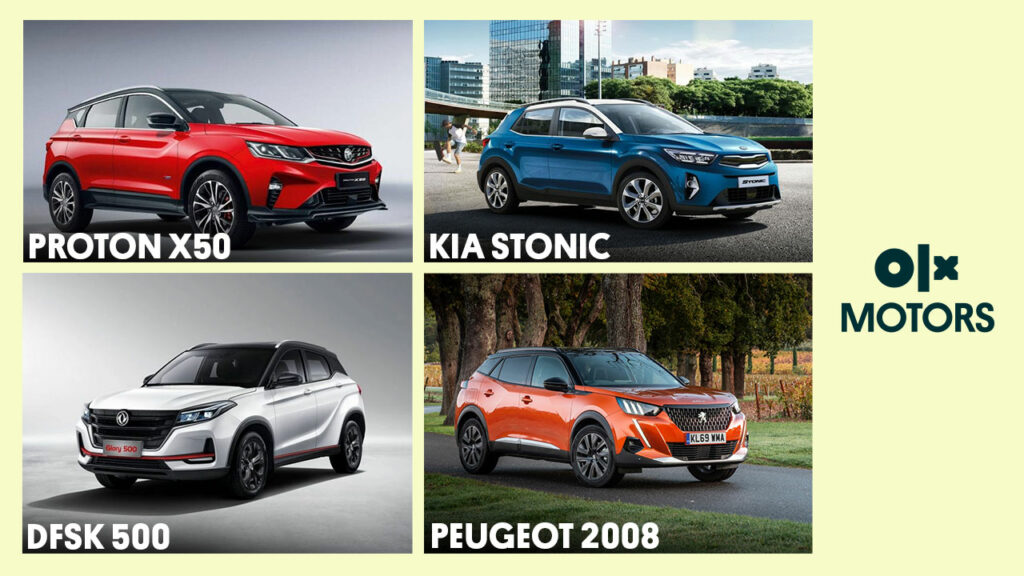 Which one is Grandest?
Which car got the biggest muscle to flex? Probably, that's the first question you ask if you love big beasts. Let's talk numbers.
KIA Stonic 4140 x 1760 x 1520 mm
Proton X50 4330 x 1800 x 1609 mm
Peugeot 2008 4300 x 1770 x 1530 mm
DFSK Glory 500 4385 x 1850 x 1645 mm
If you want something grand then the choice is clear. Go for Glory 500.
Who wins the power play?
The jet-setters want the high-performer and these crossovers are ready for that spark!
Kia Stonic is equipped with a 1.4L KAPPA II MPI engine. This sassy beauty produces 100 hp and 133 Nm torque. It has a six-speed automatic transmission.
Proton X50 is laden with a 1.5L Turbo GDI engine that produces 174 hp and 255 Nm torque with a 7-speed DCT.
Peugeot 2008 boasts a 1.2L Pure-tech engine that produces 130 hp and 230 Nm of torque with an 8-speed automatic transmission.
DFSK Glory 500 hosts a 1.5L engine that produces 116 hp and 147.5 Nm of torque with CVT.
The Malaysians won the power play! The show-stopper is Proton X50. Peugeot 2008 is the runner-up. The Kia lovers might get a bit disappointed because Stonic has the least powered engine, comparatively.
Who's flaunting all the beauty?
Every single one of them is unbeatable when it comes to looks. The striking looks of X50, the bold Peugeot 2008, the muscular DFSK 500 and the sassy Kia Stonic! The one you want completely depends on your personal taste.
Which one is the safest?
All four of these cars have Electronic Stability Control (ESC), Hill Start Assist, Anti-Lock Braking System (ABS), Autonomous Emergency Braking (AEB), Traction Control System (TCS), Emergency Brake Assist (EBA), and cruise control. They all come with six airbags while only DFSK Glory 500 comes with two. So the other three have an edge on Glory DFSK 500 which could otherwise have been a tie.
We are yet to see which features the local variants will offer but judging from the legacy, they definitely have something exciting in store.