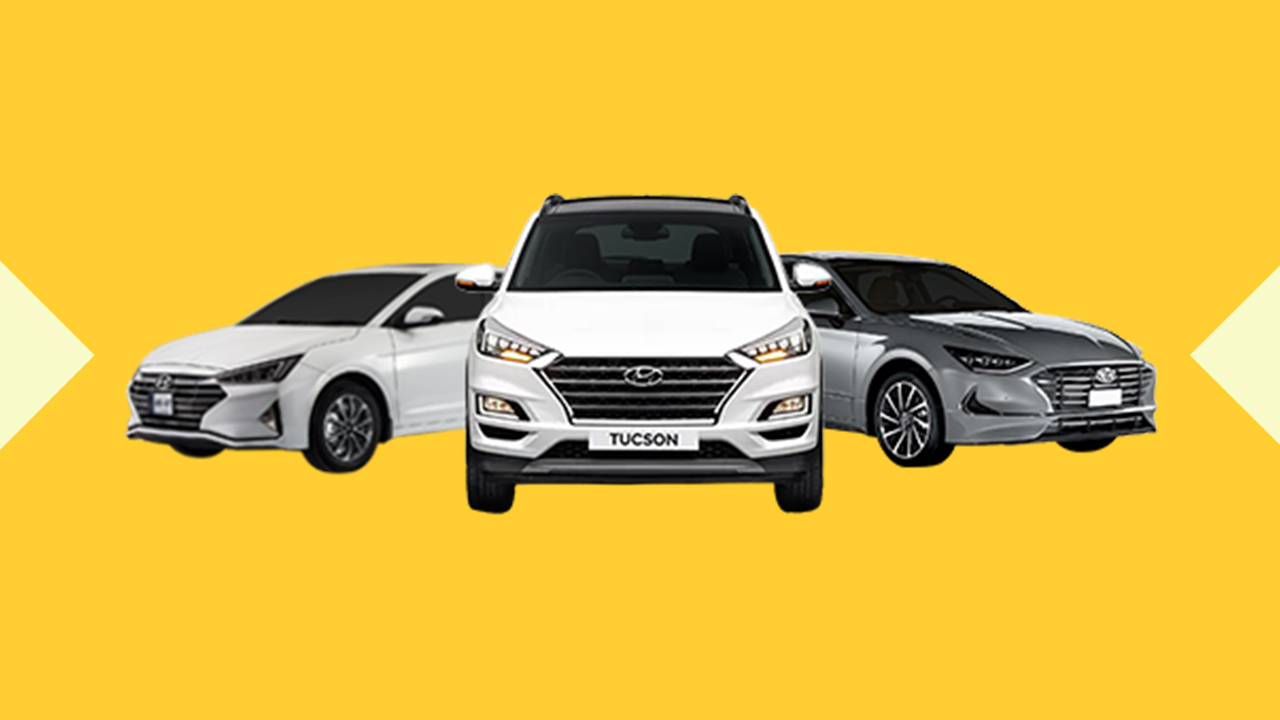 It is the beginning of another wave of car price hike in Pakistan. Hyundai cars prices in Pakistan have increased by up to 4 lac rupees. It is the first major automobile manufacturer in Pakistan to increase the prices of its vehicle after Audi increased e-tron prices by up to Rs.3.8 crore.
Let's find out the new prices of Hyundai Elantra and Sonata.
Hyundai Cars Prices in Pakistan
Here are the latest prices of Sonata and Elantra.
*It is important to note that these prices will be effective from 1st October, 2022. Old prices are applicable for orders till 30th September, 2022 with full payment. The good news is, the company haven't increased prices of Elantra 1.6 and Tucson. So, you still have an opportunity to get them on old prices.
Why Does Price Increase Again?
Well! We all know that the Dollar rate is increasing again. Therefore the cost of raw materials for the locally assembled cars increases. Also, Fuel prices in Pakistan are increasing. All these elements are the contributing factors in the latest price hike.
But, we must mention that Hyundai didn't decrease its car prices when the dollar rate declined in the previous month. So, it is not justified that a company increase the prices when the dollar rate is up but don't reduce them when the dollar rate is down.
It is not rocket science that the effects of this car price hike are going to hurt the local consumer. However, you will find some people saying that the purchasing power of the target audience is unaffected. In reality, it isn't the case. With the constant currency devaluation and inflation, the buying power of the majority is affected.
Hyundai cars performed better as we discussed in the August cars sales report. But this price hike might affect their sales negatively. It is not a hidden truth that this price change might result in more people buying used cars.
You can always visit OLX Motors New Car Section to get the latest information (price, specs, features, etc.) about all the cars and compare them. 
Would you still buy a new Hyundai car or go for a used one? Tell us in the comment box.
Previous Price Increase
Hyundai Elantra Price in Pakistan
| | | | |
| --- | --- | --- | --- |
| Model | Old Price (Rs) | New Price (Rs) | Price Difference (Rs) |
| Hyundai Elantra GLS 2.0L | 4,998,490 | 5,499,000 | 500,510 |
| Hyundai Elantra GL 1.6L | 4,341,990 | 5,099,000 | 757,010 |
Hyundai Sonata Price in Pakistan
| | | | |
| --- | --- | --- | --- |
| Model | Old Price (Rs) | New Price (Rs) | Price Difference (Rs) |
| Hyundai Sonata 2.0L | 7,068,990 | 7,899,000 | 830,010 |
| Hyundai Sonata 2.5L | 7,927,490 | 8,499,000 | 571,510 |
Hyundai Tucson Price in Pakistan
| | |
| --- | --- |
| Model | New Price (Rs) |
| Hyundai Tucson AWD | 7,399,000 |
| Hyundai Tucson FWD | 6,899,000 |
Hyundai Porter H1 Price in Pakistan
| | | | |
| --- | --- | --- | --- |
| Model | Old Price (Rs) | New Price (Rs) | Price Difference (Rs) |
| Hi-Deck M/T Diesel | 2,949,000 | 3,230,000 | 281,000 |
| Flat-Deck M/T Diesel | 2,929,000 | 3,210,000 | 281,000 |
| Deckless M/T Diesel | 2,909,000 | 3,190,000 | 281,000 |