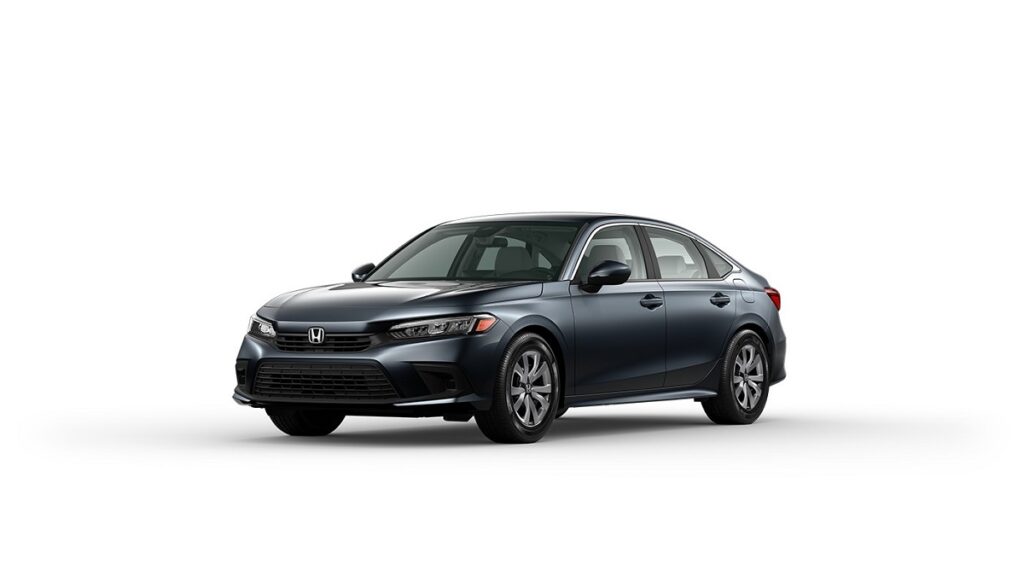 Civic 2022 (Introduction)
Ever since April 2021 when the 11th generation of Honda's hottest model, Civic sedan was introduced in the North American markets, motorheads here have been talking. Civic enthusiasts are obviously interested in a variety of aspects of this sedan, its price and specs being at the top of their mind. When and most importantly, if it will be introduced in Pakistan and at what price is a guesstimate at best but some predictions can be made.
Honda Civic 2022 Price in Pakistan
In the North America market, its basic variant (LX) is being sold around $22K.
In Pakistan, the price of 10th gen Civics' basic variant – 1.8 i-VTEC is almost Rs.4 million. If and when the 11th gen Civic is introduced in Pakistan, its price can be expected to be in the Rs.5.0 – Rs.5.5 million range. This is obviously its base price exclusive of additional charges and taxes, etc.
However, expect a further increase in these prices as the government has passed the Finance (Supplementary) Bill 2021 or "mini budget" raising FED on locally manufactured cars of engine capacity of 1,000cc to 2,000cc.
2022 Honda Civic Sedan Variants
As mentioned earlier, the basic variant of this sedan in the North American markets is LX. Some of its other variants and their approximate price is as follows:
Sport – $23,000
EX – $25,000
Touring: $28,000
Honda Civic 2022 Exterior
They say an apple doesn't fall far from the tree. It is certainly true when it comes to the 11 gen Civic – it resembles its predecessor. And why shouldn't it? After all, the Honda Civic 10th gen was a hit the world over. However, do not be misled as the 11 gen Civic is different – it is more elegant than the previous Civic.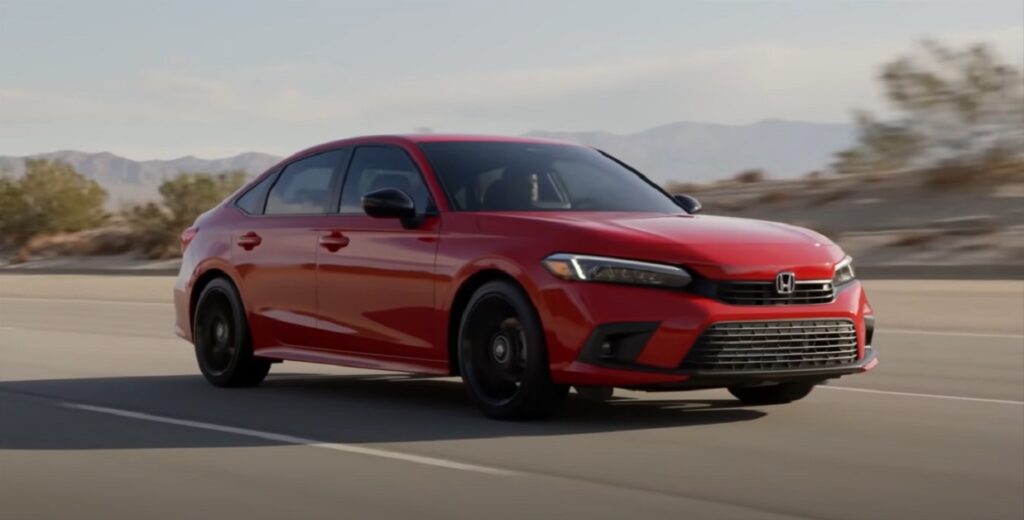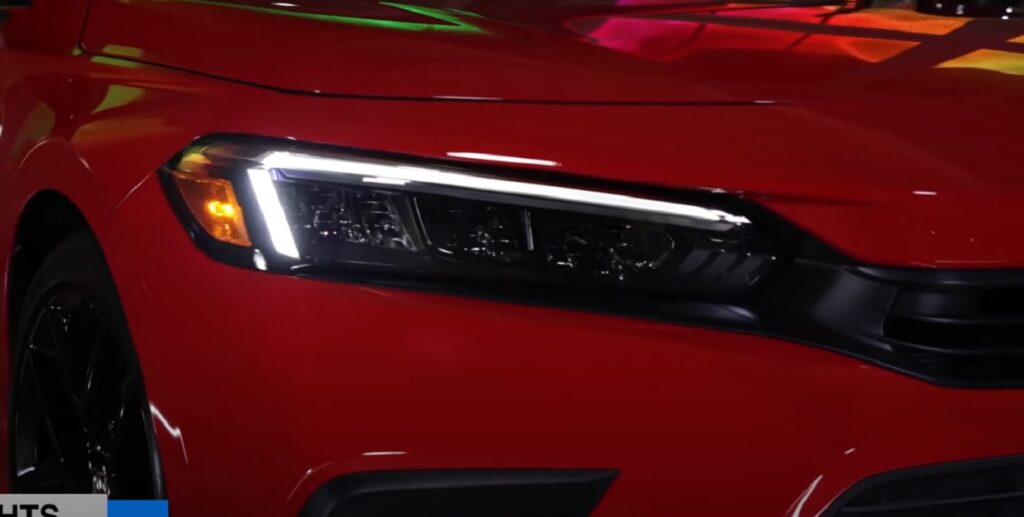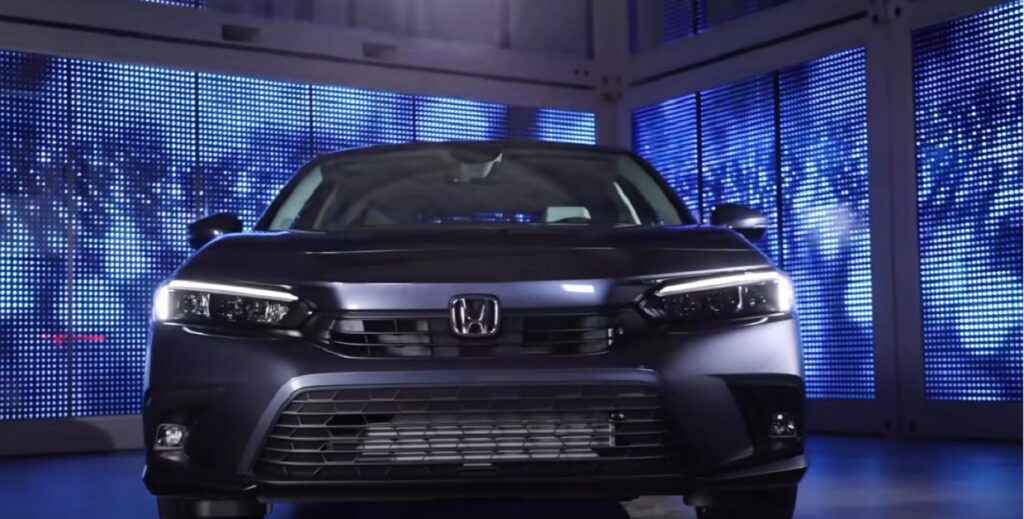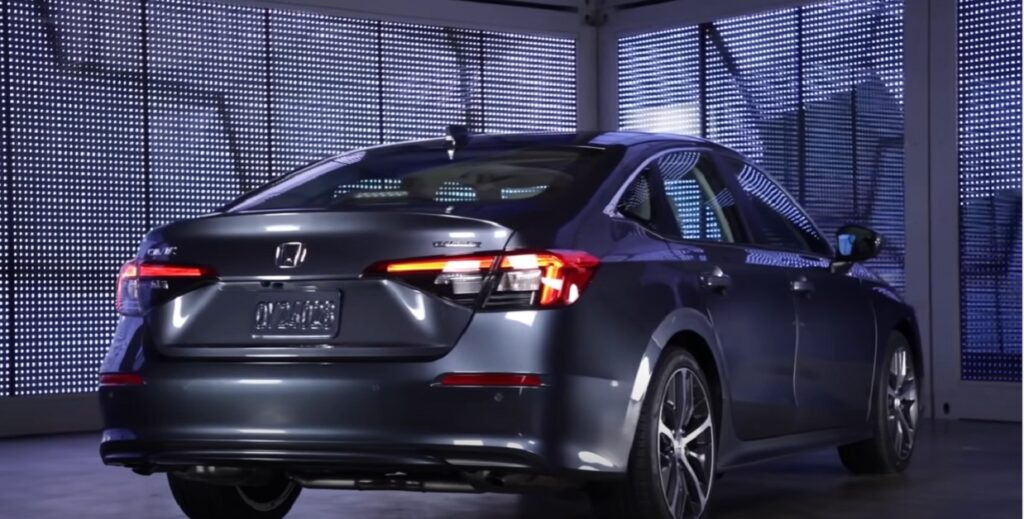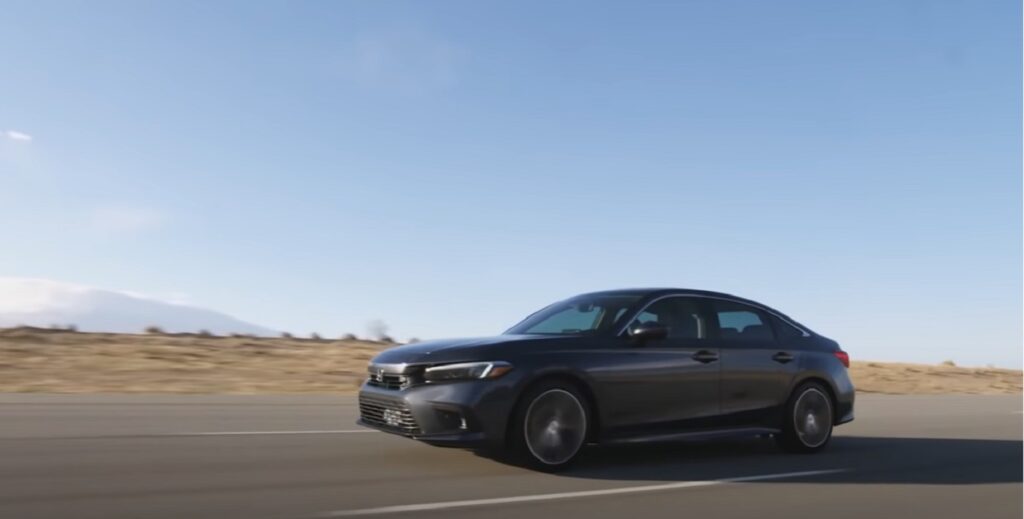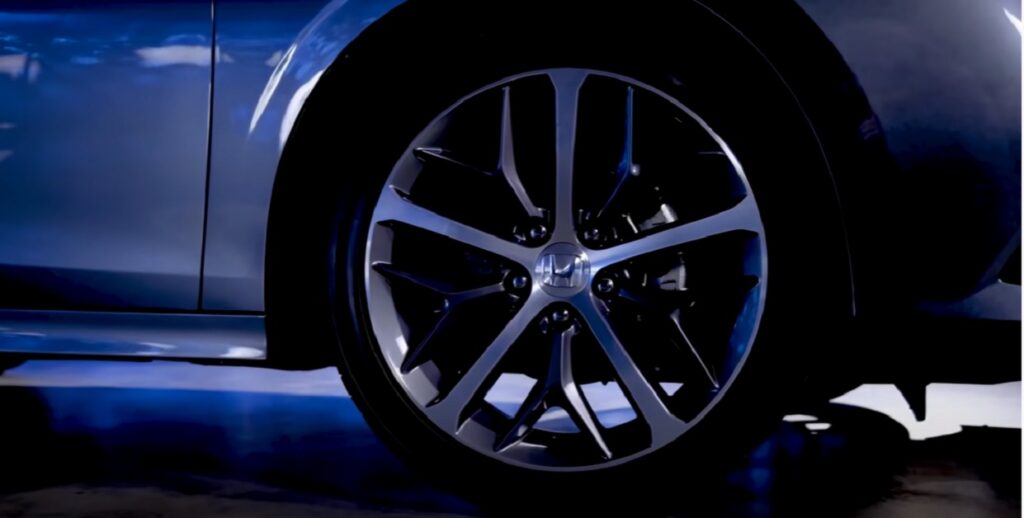 Honda Civic 2022 Interior
So far, if you have the impression that there isn't a sea change between the 10th gen and the 11th gen Civics, get ready to be surprised. Civic 2022 interior is in a league of its own. Horizontally designed, the new Civics interior gives the impression of a clean and elegant cabin to its occupants.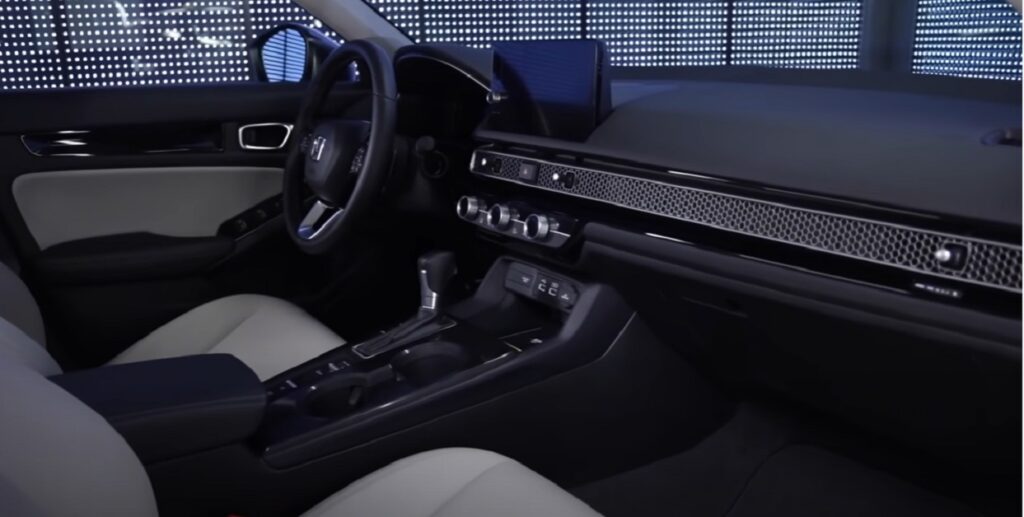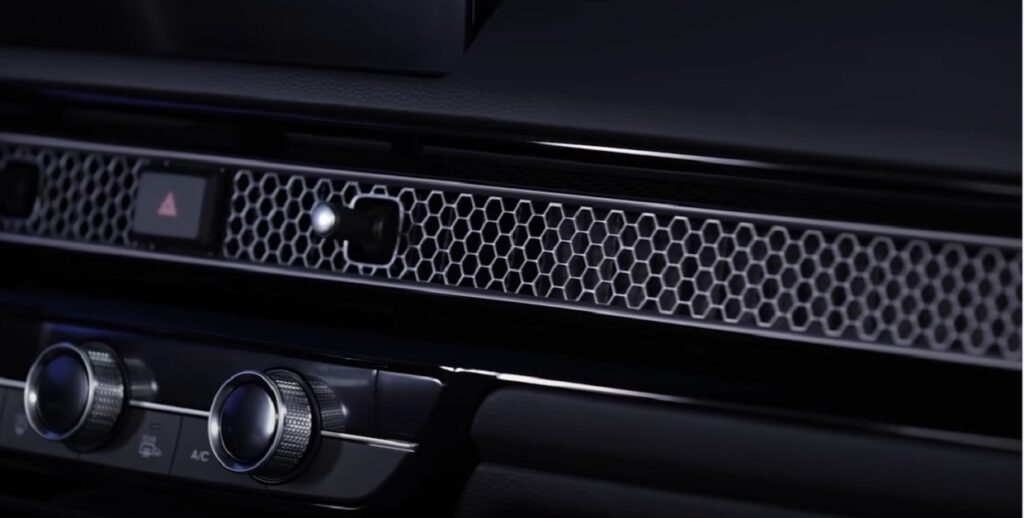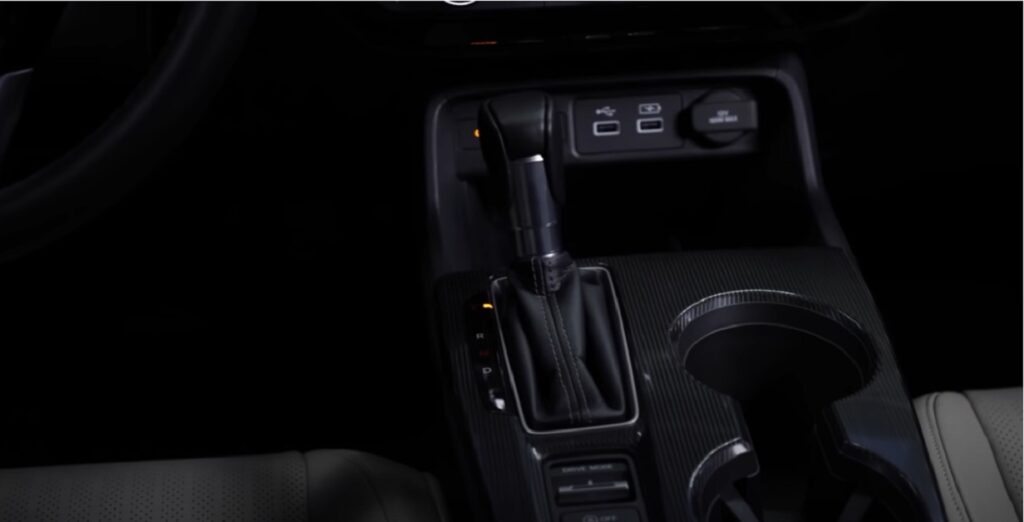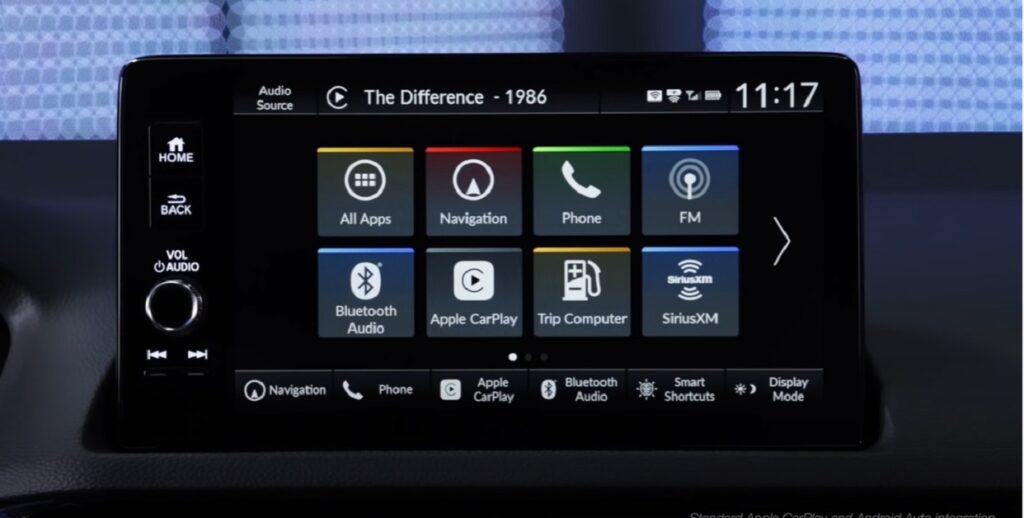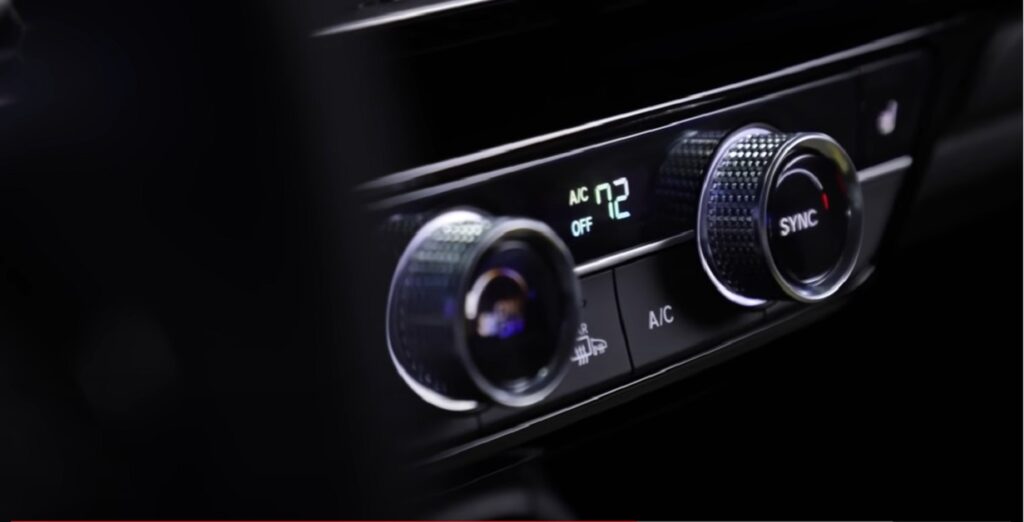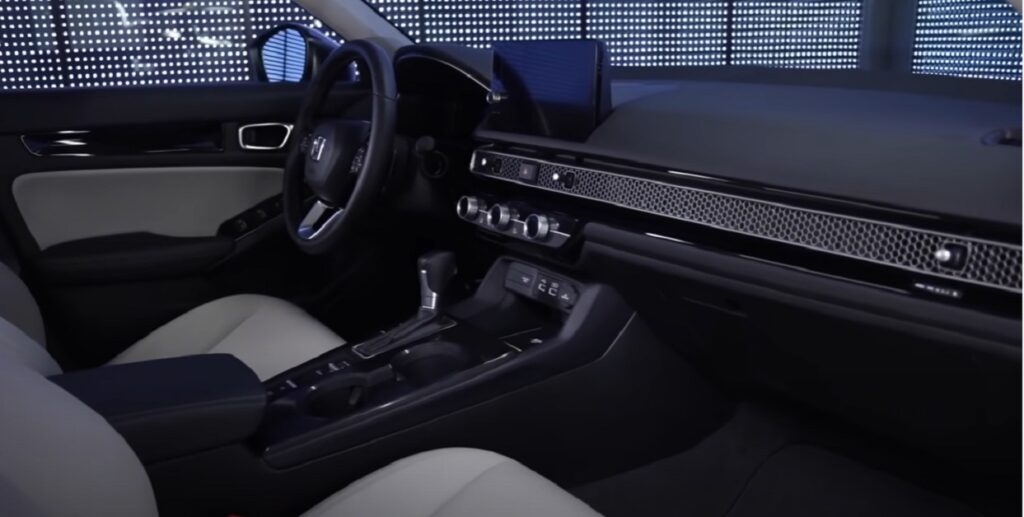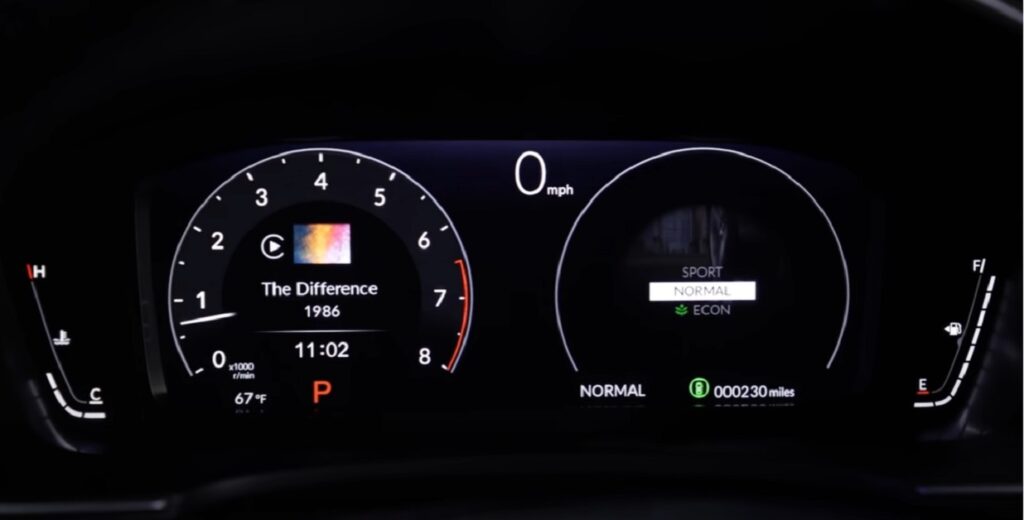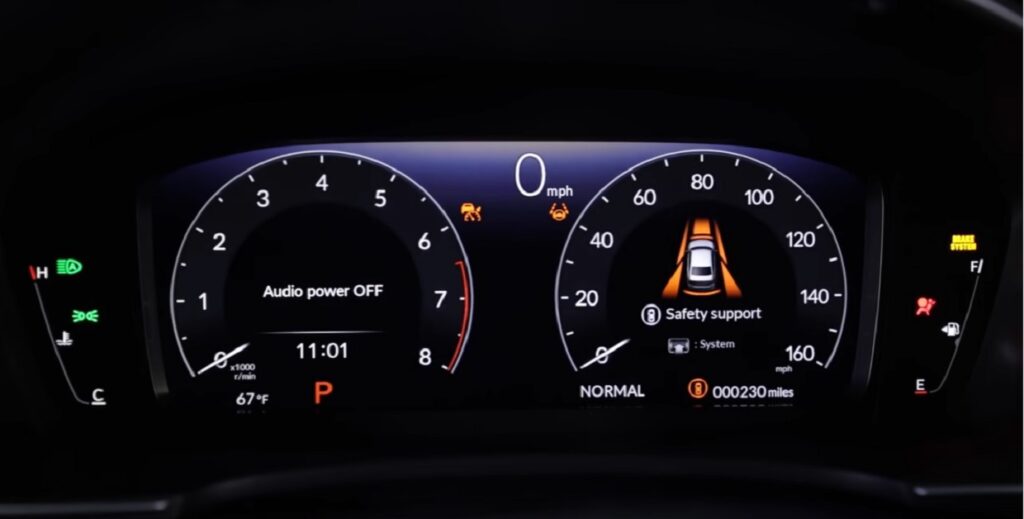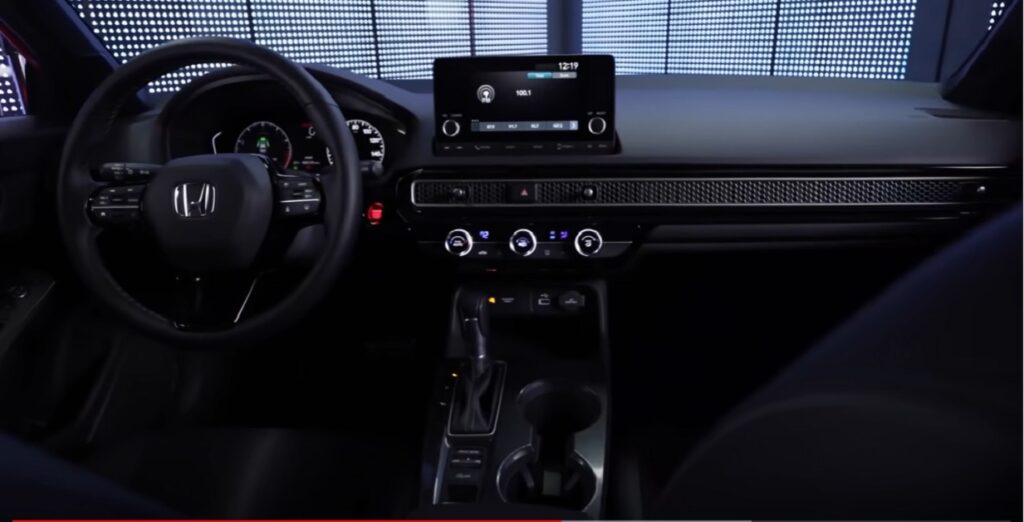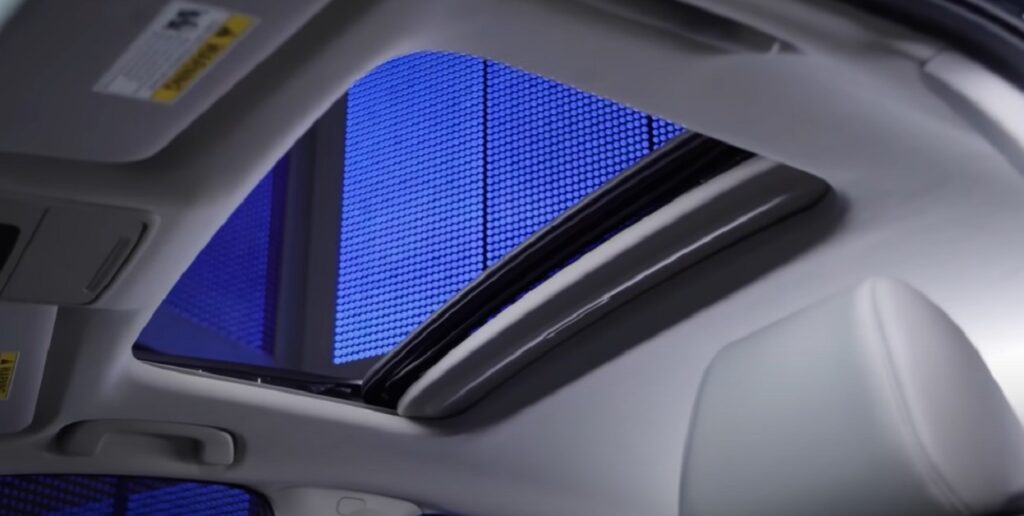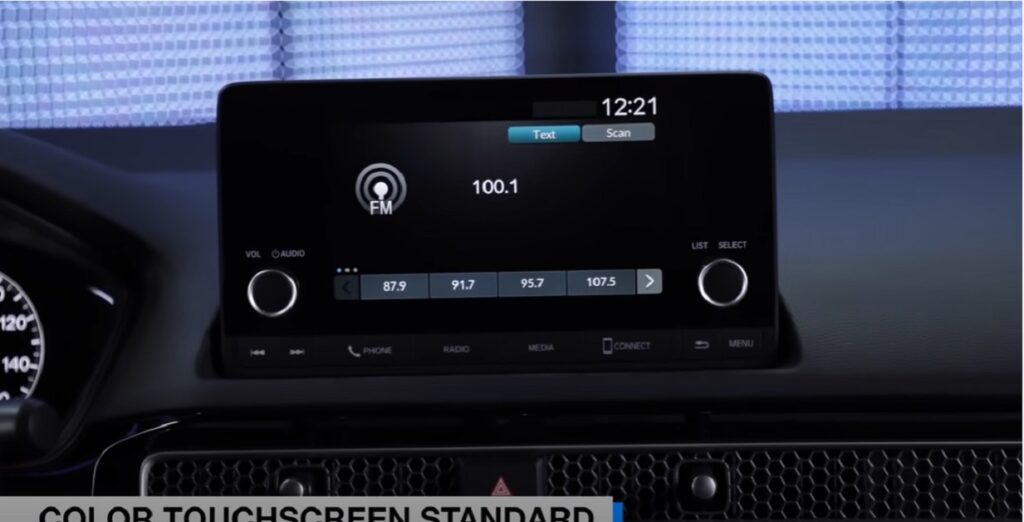 A few quick pointers for your consideration:
AC vents artistically hidden behind honeycomb trim that runs from one door to another
A series of joystick like controls at an arm's length
Mechanical gear selector
Newly designed front bucket seats
Spacy backseat with ample space for heads and legs
Partially digital instrument cluster
7", 9" and 10" display screens depending on the variant
New Honda Civic Driving Modes
This sedan comes with a 3 mode driving system:
Sport – For that zing in your drive.
Normal – Ideal for city or urban driving.
Eco – The fuel efficient mode where throttle is reduced along with AC output.
All it requires is the push of a button to switch these modes.
Important Safety Features
With the exception of Honda City which has only recently been introduced with safety bags, Honda cars in general have been known for their safety features. The latest 11th gen sedan only improves on this with:
Stronger side pillars
A rigid structure
Newly designed front airbag
New front bumper structure
Specially designed hood
Some other features worth mentioning
Adaptive cruise control
Traffic Jam Assist
Honda Civic 2022 Launch Date in Pakistan
History tells us that whenever a new car is introduced in the North American markets, it takes about a year to get that car in Pakistan. So doing a little arithmetic, you can say that the new Civics' expected launch date could be somewhere in the middle of next year (2022). However, bear in mind that the latest Covid 19 variant Omicron can delay this date.

Comparison
When comparing Honda Civic with other sedans, the two names that immediately come to mind are Elantra and Altis Grande. This is largely because of body, engine displacement and price compatibility of the three.
How different (better) would be the new Civic vis-à-vis its two traditional rivals remain to be seen.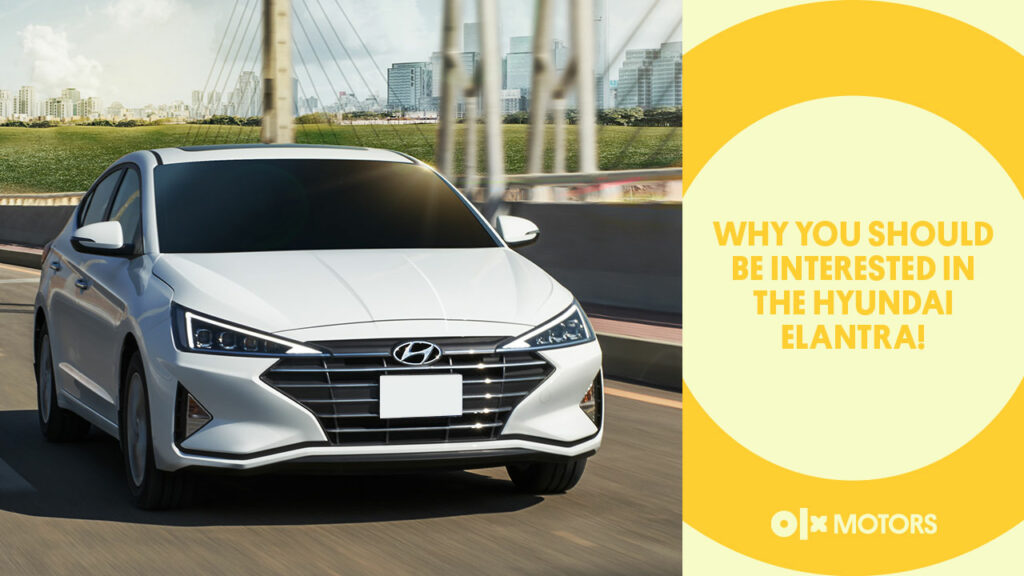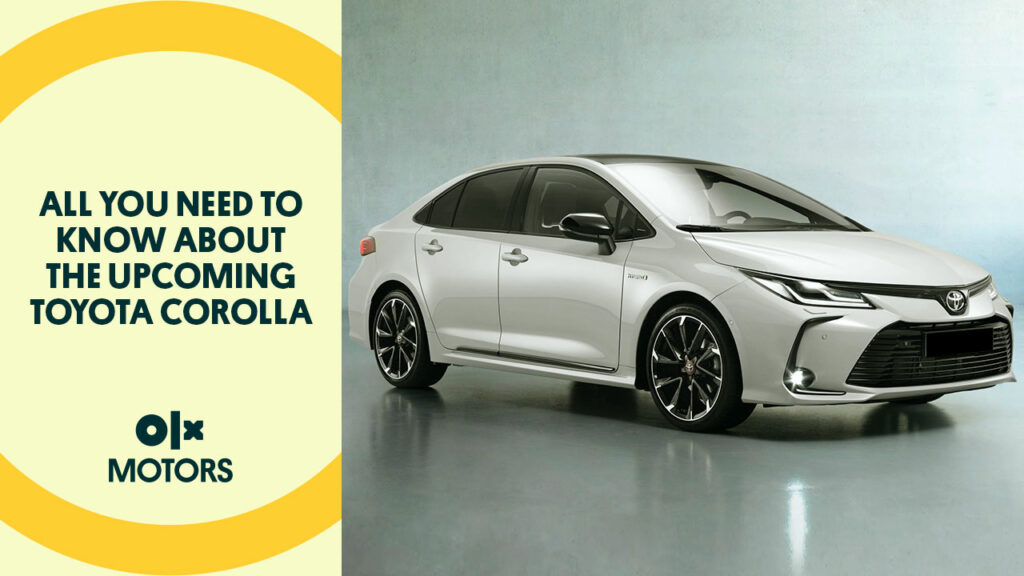 New Civic 2022 expected fuel consumption
With changes made to the engine and chassis of this sedan, its fuel consumption is expected to be better than its predecessors.
Currently, Civic does 8-12 km/l. It can be realistically expected that the new Civic would do better.
Honda Civic 2022 Colors
In Pakistan, Civic 2021 is available in a variety of colors like
Crystal Black Pearl
Brilliant Sporty Blue Metallic
Modern Steel Metallic
Lunar Silver Metallic
Taffeta White
Urban Titanium, and
Carnelian Red
In the North American market, Civic 2022 is available in the following colors:
Sonic Gray Pearl
Platinum White Pearl
Morning Mist Metallic
Meteorite Gray Metallic
Crystal Black Pearl
Aegean Blue Metallic
Rallye Red
So, it is safe to assume that the new Civic will be available in pretty much the same colors as the current Civic.
2022 Honda Civic Horsepower
Engine configuration would obviously depend on the variant you are getting. However, in the LX and Sports models, there is no engine change between the two generations. The 11th gen LX and Sports variants would still have 2.0 L engine producing:
Whatever engine change there is between these two generations is in the EX and Touring variants where the engine is:
1.5 L Turbo
180 hp
177 N m of torque
How different is Civic 2022 from Civic 2021?
While at the expense of comparing a known (10th gen Civic) with the unknown (unintroduced 11th gen Civic in Pakistan), it is nonetheless very important to answer this question especially if you are going to dish out Rs.5 mil for this sedan.
Sportiness Vs Luxury
With its fastback shape, the 10th gen Civic is sporty. On the other hand, the all new Civic exudes luxury. It's a sedan that actually looks like a sedan.
While the 11 gen Civic uses the same platform as its predecessor, it has a stretched wheelbase.
Honda has done away with crab claw taillights in the latest Civic.
As written above, you'll see a stark difference between the two generations when you sit inside the car. The interior is luxuriously designed, however it doesn't go overboard and remains tasteful.
The new Civic (depending upon the variant) comes with 7″-9″ touchscreens.
As compared to the 10 gen Civic, the 11 gen Civic offers better mobility to the driver as gear shifter along with the cupholders are placed closer to the driver.
The front seats are more comfortable and provide more support to their occupants.
Some other quick pointers on how different is the 11 gen Civic:
Longer (only a tiny bit though)
Stretched wheelbase
Widened rear track
Elongated hood
Low and flat beltline
Slightly smaller trunk/boot or diggy
Should you consider buying this car?
Now to the million dollar question.
If you're a Civic lover you are going to get this sedan no matter what but for those who make a more calculated decision, you'd have to wait till this sedan is introduced in countries nearer to us like India, Malaysia, etc. A more refined estimate would then be possible about what to expect in the 11 gen "Pakistani Civic."
However, a few quick pointers should help you make an informed decision about the upcoming sedan.
You should consider buying this car if:
You are looking for a better, refined and more elegant version of Civic 2021
You are looking for a car with modern features like Traffic Jam Assist (whether this feature is introduced in the local variants remains to be seen)
You can shell out Rs.5 million (if not more)
You shouldn't consider buying this car if:
It is out of your budget (obvious) – Civic 2022 may exceed the Rs.5 million price tag
You are looking for a car completely different from Civic 2021
You are looking for a car with a great fuel average
Hopefully you would have found this quick review (admittedly somewhat speculative) helpful. Let us know how interested are you in buying this sedan and what you think its price should be.
You might be interested in:
Honda Civic 2022 Price in Pakistan
Honda Cars Prices in Pakistan