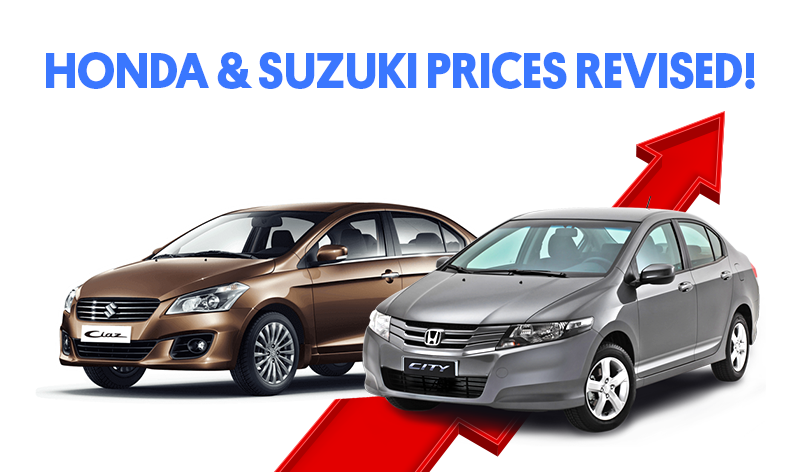 As the Pakistani Rupee continues to devalue compared to US Dollar, automakers are citing it as the reason behind price hikes of their products since last two years. Prices are increased by both Honda and Suzuki yet again in the light of rapidly devaluing Pakistani Rupee.
Pak Suzuki
For Pak Suzuki, this is the second time the prices are increased. This time, the prices rose up to PKR 30,000 for locally manufactured vehicles and up to PKR 100,000 for imported vehicles. Prices of two models: Suzuki Cultus VXL AGS and Suzuki Swift DLX have not been changed. The new prices will be effective starting from April 1st, 2019.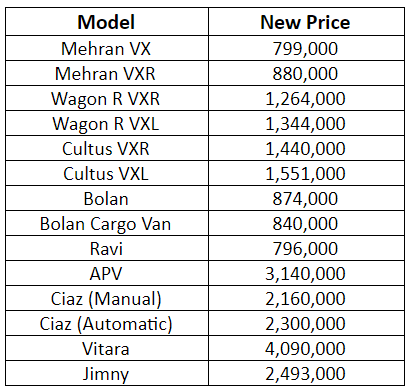 Honda Atlas Cars
Honda Atlas Cars has also jacked up the prices to transfer the adverse effects of worsening exchange rate position to the consumers. The price hike is as much as PKR 85,000 and as low as PKR 65,000. These price hikes are not imposed on Honda Civic variants, however, they will be announced in the near future. The reason Honda has deterred to increase prices of Civic variant is that recently they have been hit by 10 percent Federal Excise Duty (FED). For Honda, increasing Civic prices is a challenging task as people are already decrying the implementation of 10 percent FED on 1700cc and above cars. As for Honda, the new prices are effective from April 1st, 2019 also.

If you are looking into buying or selling vehicles in Pakistan, log on to OLX Pakistan and find a large variety of listings. Choose the one that best suit your specifications and budgetary requirements. You can also find listings on property, mobile phones, home appliances, furniture, animals and much more!