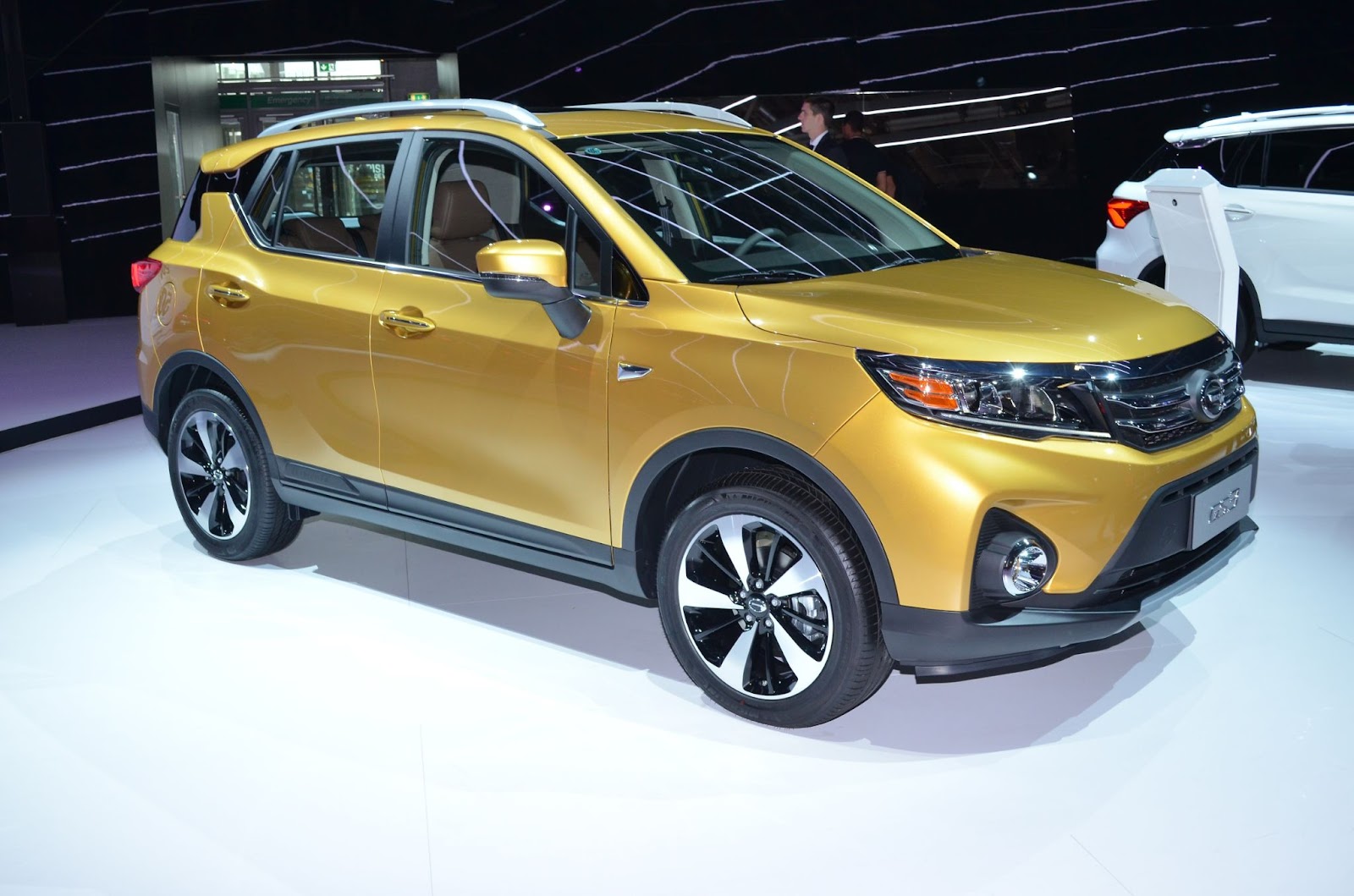 Compact SUVs have been for a few years now in Pakistan. And the trend is expected to continue into 2022. With more and more competition, the quality is getting better, and companies are loading their cars with features. However, there's still space for new entrants in this segment.
Guangzhou Automobile Group (GAC) is planning to add its GAC GS3 to the Compact SUV market of Pakistan. The expected launch date for GAC GS3 is December 2022 though the company might debut its CBU unit in November.
Here is everything you need to know about GAC GS3.
Overview
GAC Motors is one of the largest automakers in China. GAC motors ranked 176th among the fortune 500 companies of the world for the year 2020.
GAC GS3, also known as Trumpchi GS3, is a five-seater subcompact SUV offering stunning looks and impressive features. GAC GS3 would be an excellent addition to the Pakistan auto industry. Although GS3 is no different in dimensions than MG HS, Kia Sportage, and Hyundai Tucson, its 8 shaped LED tail lights, flawless rear window design makes it a great SUV. With the sharp design aesthetics and bold outlook, GS3 delivers the impression and road presence.
Let's have a look at its specifications and features.
Specifications & Features
Wheelbase (mm)
2560
Length × Width × Height (mm)
4350×1825×1655 / 1680
Seating Capacity
5
Fuel Tank Capacity (litre)
50
Engine
1.3L turbo charged and 1.5L Naturally Aspirated
Curb Weight (kg)
1315-1380
Brakes
Front: Ventilated Disc Brakes
Rear: Disc Brakes
Headlights
Halogen headlights with headlight adjustment
Rear Lights
8-shaped LED tail lights
Hp and Torque
1.3L Turbo variant: 136hp and 202 Nm
1.5L Variant          :  113hp and 150 Nm
Airbags
Dual front Airbags
Safety Features
ESP, ABS, EBD, TCS, HBA, HHC, HDC, EPS
Exterior
GS3 roars and shines with its stunning looks and sharp features. Remove the branding and see a blend of all of the best designs and features of top-tier, premium SUVs of Pakistan. Halogen headlights with adjustment, fog lamps with silver all garnishing and a sleek grille upfront for an elegant look, melting rear window with the metallic sides of the car gives a rich feel to the vehicle.
17-inch alloy wheels look great, especially with the black piano effect. The car has a very bold exterior and a stunning road presence. Roof rails add to the sporty looks of the subcompact SUV.
Interior
Much like the exterior, the car's interior is also loaded with features. Multi information display (MID) with an 8-inch infotainment display gives all the information you need. Premium leather seats with 6-way adjustments and black piano elements feel exceptional.
It's loaded with multimedia steering controls, cruise control, a rearview camera, and a sunroof.
GS3 comes with 370L of boot space but you can add it by folding the rear 60:40 split seats.
Engine and Transmission
GAC offers GS3 in 1.3L turbocharged and a 1.5L naturally aspirated engine. Both are coupled with 6-speed Automatic transmission.
The Turbo variant generates 136 hp and 202 Nm of torque at 5500rpm and 1500 rpm, respectively. The 1.3L turbocharged engine offers better acceleration and torque due to the high compression turbocharged engine.
The 1.5L variant produces 113hp at 6000 rpm and 150 Nm of torque at 4500 rpm.
Safety and Security
GAC GS3 has many safety and security features, making it even more luxurious. It includes dual front airbags and excellent braking with HBA, HDC, and HHC. The GAC GS3 crash test received a 5-star rating in the С-NCAP 2015 test, which means this is a safe and secure car to ride.
Additional features like parking sensors, rearview camera, ABS, EBD, and ESP enhance the comfort and safety level of the GS3.
Comfort and handling
Leather upholstery with good seat comfort ensures a premium ride experience. While the independent McPherson front suspension coupled with rear twisting beam suspension means it can handle bumpy roads easily. It comes with downhill assist, uphill assist, traction control, and cruise control to ensure excellent handling on all terrains.
GAC GS3 comes with ample 183mm of ground clearance with excellent suspension and dimensions ensuring its stability even at high speeds.
Expected Launch and Price
GAC GS3 is expected to launch in December 2022. It's expected that GAC motors will start delivering CBU units in November. The expected price of GS3 lies around PKR 4.5 Million. This is subject to changing exchange rates, FED, GST, Customs duty and Regulatory duties, etc.
Comparison
The local SUV market is already stuffed with choices from KIA, Hyundai, MG, DFSK, and Proton. Every manufacturer pushes to deliver the best value to achieve maximum sales. This spices up things because KIA offers the Alpha variant of its Sportage around the same price bracket.
Once launched, GS3 may give a tough competition to Kia Sportage Alpha given that it offers more than a better price.
Final Verdict
It's been raining SUVs in Pakistan for the past few years. And the way the general public keeps demanding more creates an opening for auto manufacturers like GAC. GAC GS3 would be an excellent addition to the already existing SUV marketplace. The expected price of GAC GS3 makes it stand out. Its features, drives, and comfort are outmatched by any competitor at the 4.5 million price bracket.
Let us know what you like most about GAC GS3. Stay tuned for more informative and detailed blogs like this one!