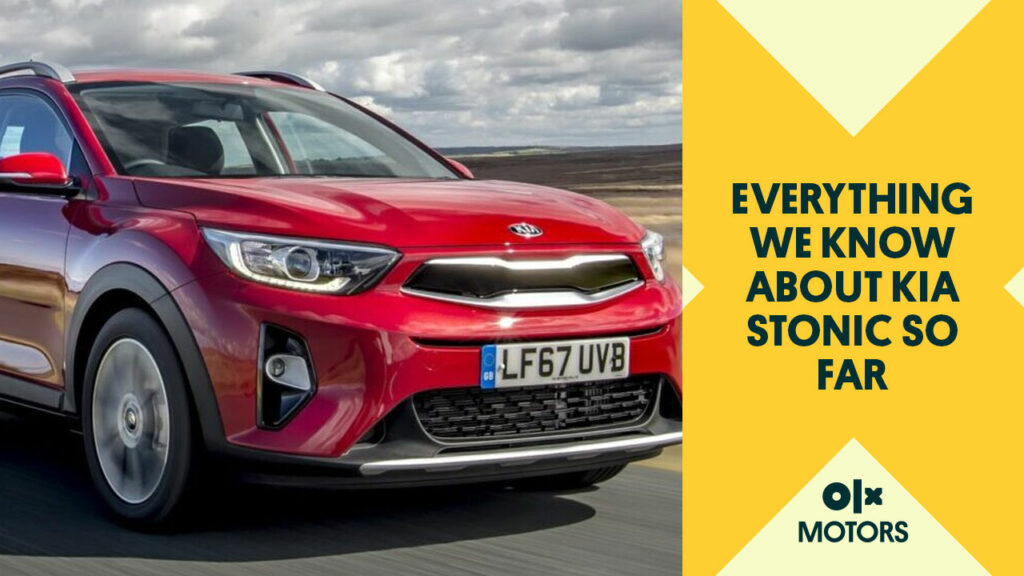 In recent years with the entry of new brands and cars the local auto industry has become quite competitive. SUVs have taken over the market and in October 2021 KIA is expected to debut its newest model KIA Stonic.
It is a B-segment crossover SUV that was initially introduced in 2017, and now after a facelift in 2020, KIA Motors will be launching Stonic in Pakistan. It will be assembled in Pakistan by KIA Lucky Motors, with spare parts being imported.
The SUV segment is becoming quite competitive with multiple brands introducing their SUVs such as MG HS, MG ZS, KIA Sportage, Hyundai Tucson, Proton X70, and DFSK Glory 580. KIA Stonic is planned to be launched as a new entrant to the B-segment crossover. However, speculations suggest that it could also be competing with other B-segment sedans such as Toyota Corolla, Honda Civic, and Hyundai Elantra.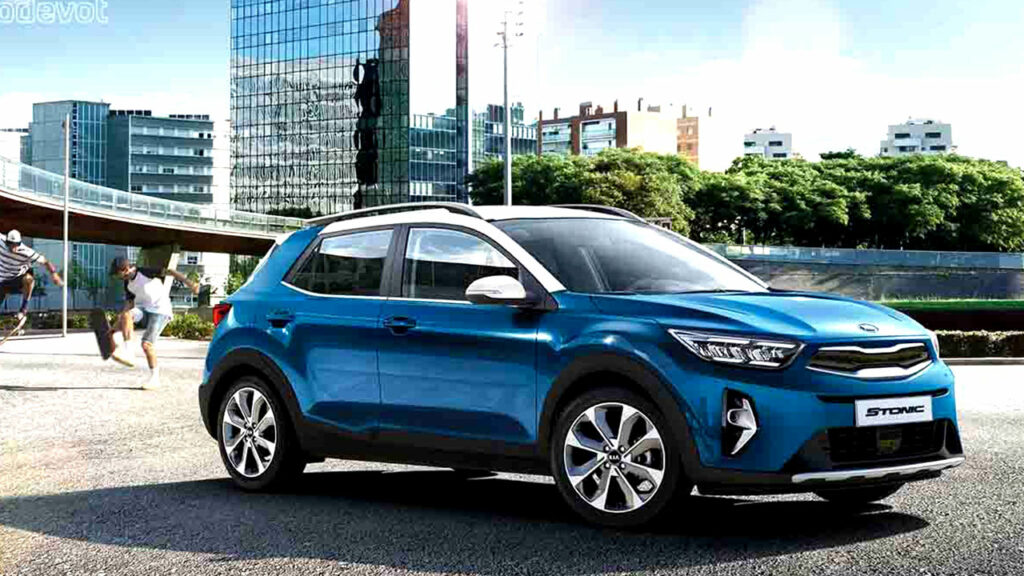 The Exterior of KIA Stonic
Although KIA Stonic is relatively compact in size, the exterior is lifted in such a way as to give the impression of an SUV. It also has 16" alloy wheels with black plastic cladding, side skirts, roof rails, tiger-nose grille, projector halogen lamps, and round fog halogen lamps at the front. All these features add a luxurious feel to the vehicle.
On the rear, there are big taillights, stain silver cladding front and back, rear high stop brake lamp, rear screen wiper, and defogger. It will also have signal indicators on both side-view mirrors and body-colored door handles.
The Interior of KIA Stonic
The interior of this SUV is quite spacious, particularly at the front, and can comfortably carry 5 passengers. To give a wider look the dashboards are angled towards the driver and have horizontal lines.
The rear seats are foldable so as to increase cargo space when needed and the spare wheel cargo space is further lower in the hatch to maximize space. The doors are also lined with ample space to increase storage and the central console is moveable and can be adjusted for more comfort.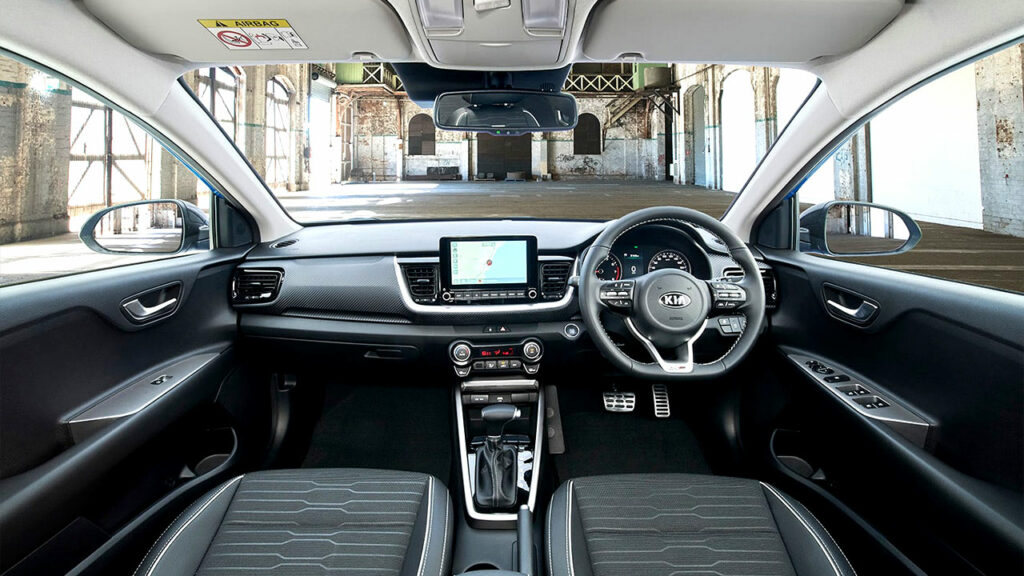 Engine and Transmission
KIA Stonic has multiple versions however, the one launching in Pakistan will most likely have a 1,400 cc engine with 100 Hp with 133 Nm torque. It will be an automatic transmission with a fuel capacity of about 45 Litres.
Expected Features in KIA Stonic
Standard 8 inch floating infotainment system with Apple CarPlay and Android Auto
6 speakers
Multi-function steering wheel
Power side-view mirrors
3 USB ports
Keyless entry
Cruise control
Expected Safety Features in KIA Stonic
Seat Belts with pre-tensioners
Hill Start Assist
ABS
Two Airbags at the front
Traction Control
Stability Control
Backup Camera
ISOFIX Child seat anchors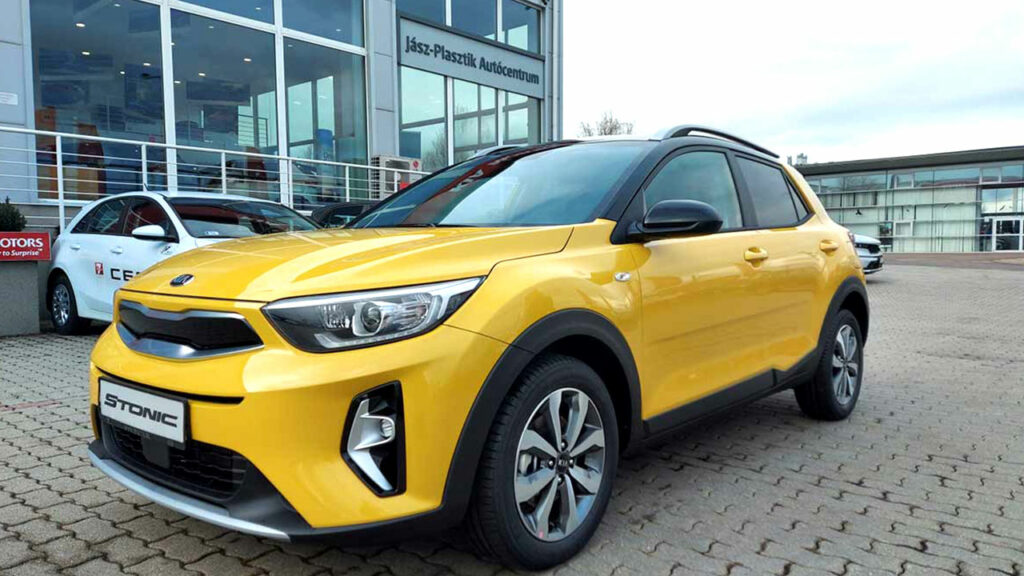 Price Range of KIA Stonic
The price is an interesting aspect as there has been no confirmation by KIA itself. This is due to fluctuating USD and PKR rate changes. As KIA is a relatively new member in the local market, a lot of their spare parts are imported hence affecting the price of the car. Many estimates have been made though, and it is expected to launch in the 3-4 million range.
Speaking of potential drawbacks, one can talk about expensive spare parts and overall smaller size, however, the pros so far seem to outweigh the cons as it has far superior safety features and a strong reliable structure. Moreover, the compact size is perfect for urban traffic and is easily maneuverable in rush areas.
OLX Pakistan is an online classifieds marketplace providing access to a wide variety of vehicles to a large population of this country. You can buy or sell all types of automobiles on OLX.