Many have compared it with the Jeep Wrangler. It certainly has an uncanny resemblance to the iconic off-road SUV. The fact that you can remove its doors, roof and fold its front screen just as in Wrangler only helps one compare the two.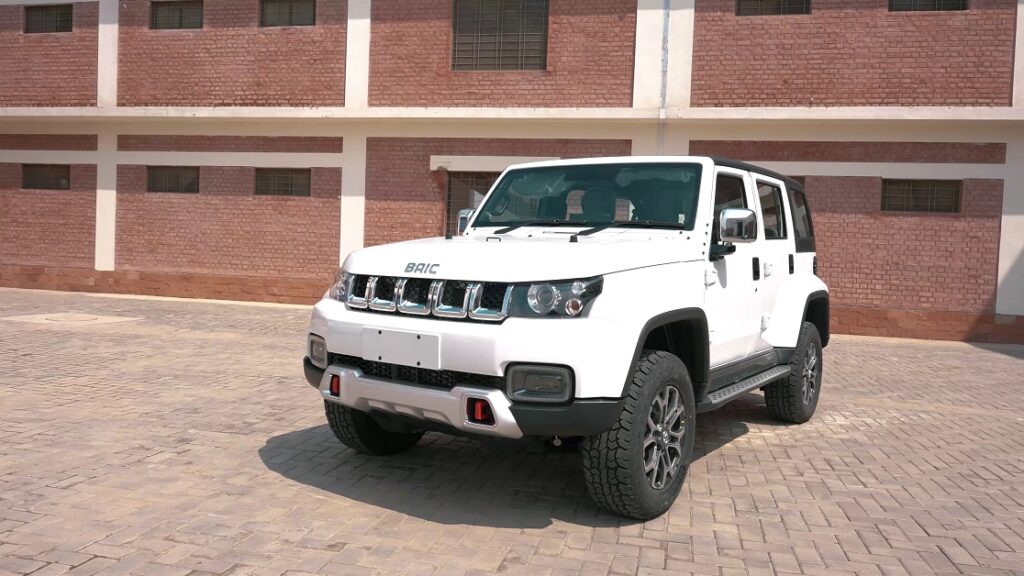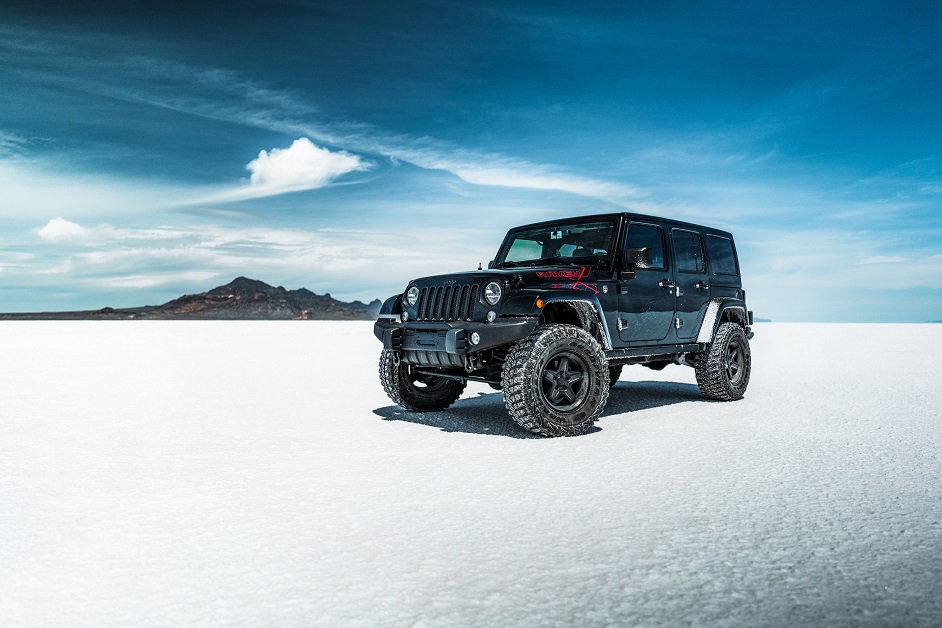 But Wrangler or not, BAICs latest offering – BJ40 has got the jeep lovers talking. Some would even go to the extent of claiming that it's more comfortable than the Wrangler.
This joint Sazgar-BAIC venture is a 2.2 ton monster that is a tough off-road but gentle on-road vehicle. It can be said that it has got just the right mix of an SUV and a jeep.
BAIC BJ40 Price in Pakistan
The local production of this vehicle began in February 2022. This jeep is all yours for Rs.9,925,000.
You may also like:
BAIC BJ40 Plus Price in Pakistan 2023
Let's take a quick look at some of its salient features:
Interior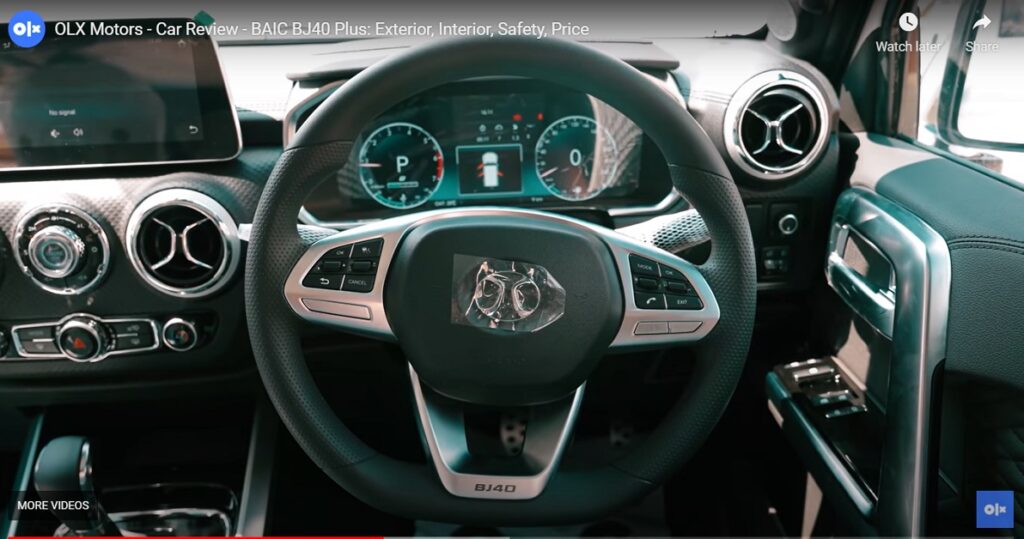 Traditionally, jeeps have rugged and basic interiors. However, the interior of the BJ40 is unlike any jeep's interior, which goes on to show that it's not strictly a jeep. As soon as you step inside, do not be surprised if you get surprised. BAIC BJ40 has got a luxurious interior.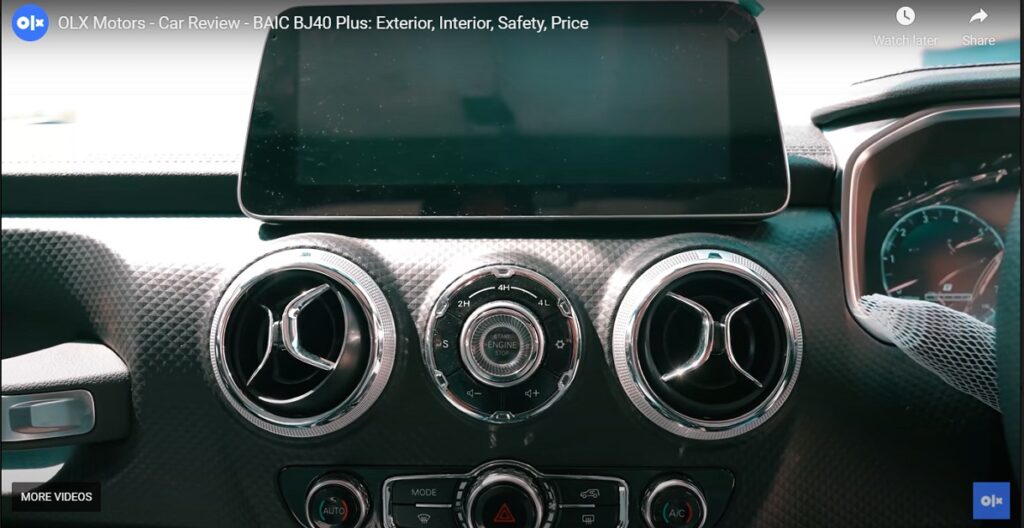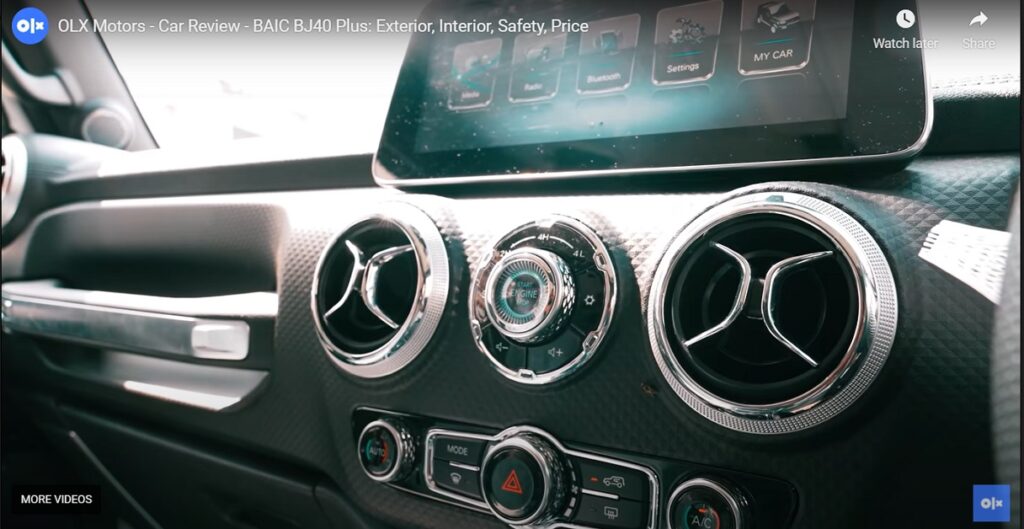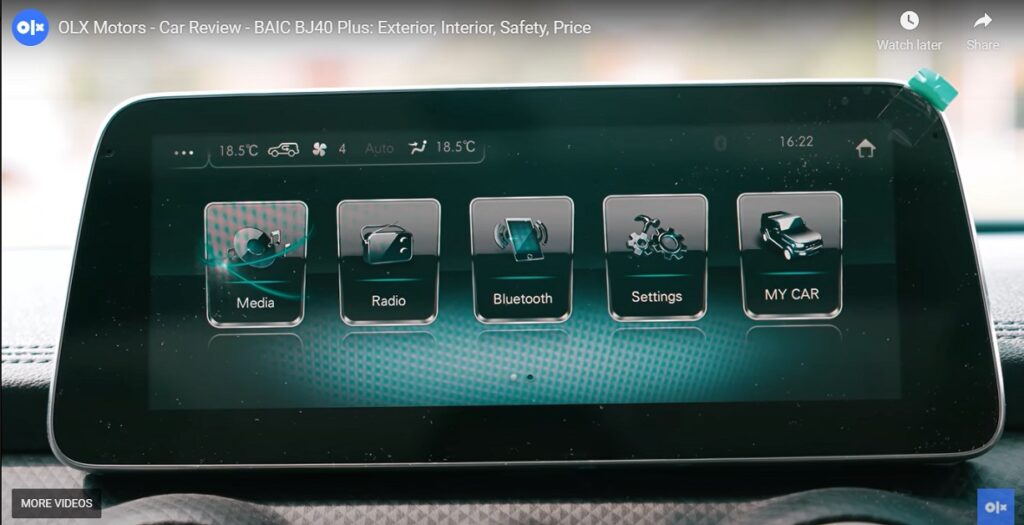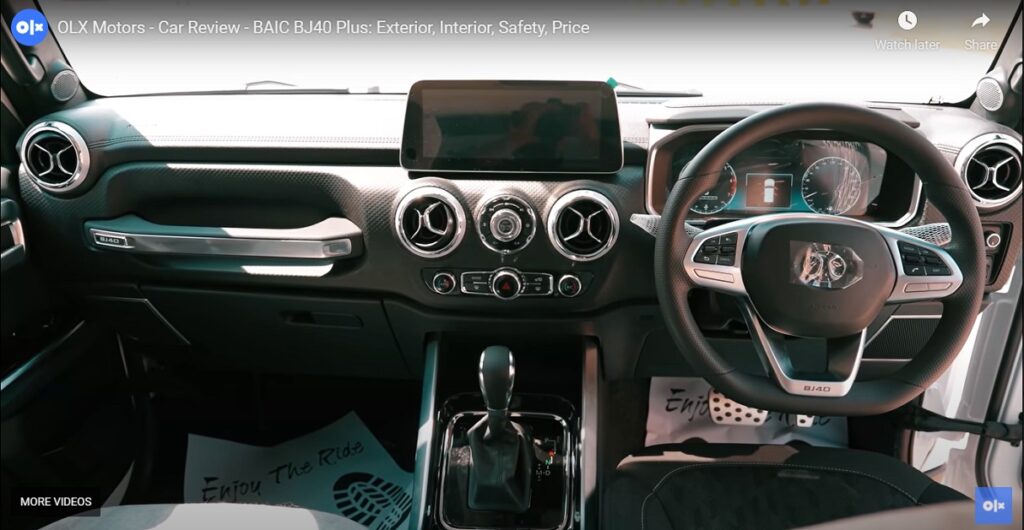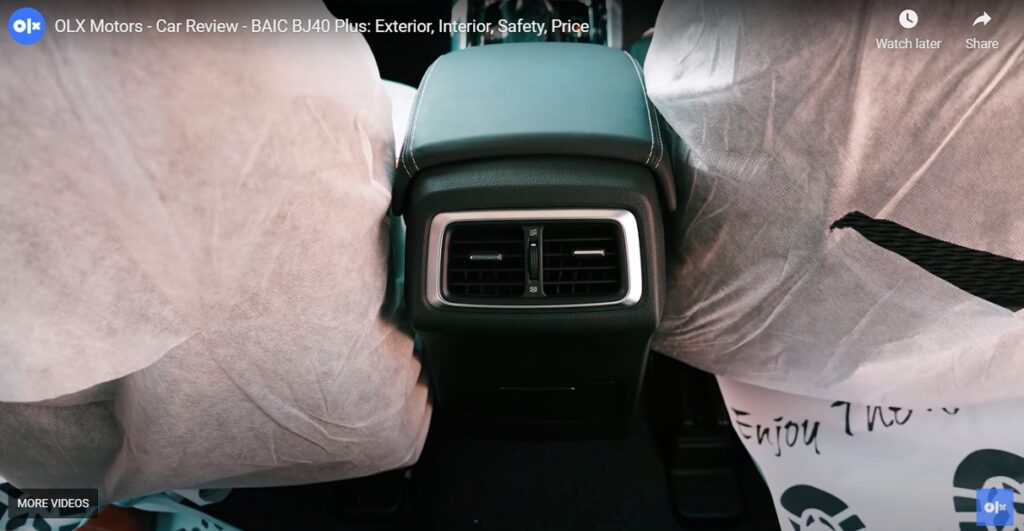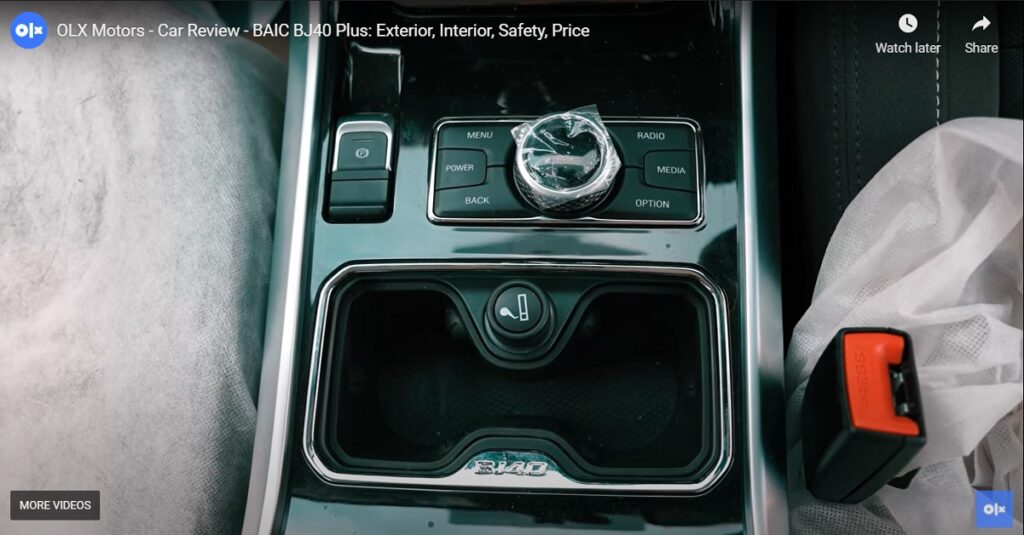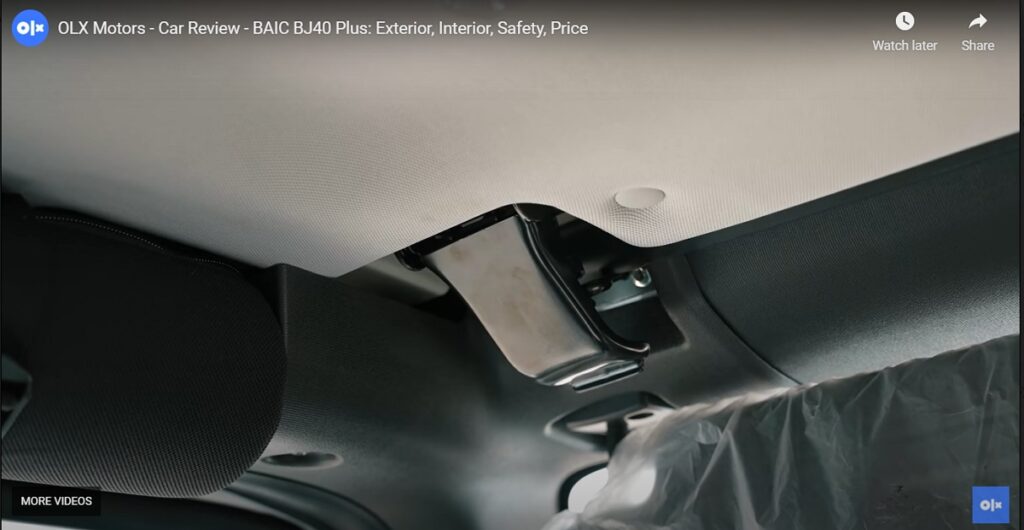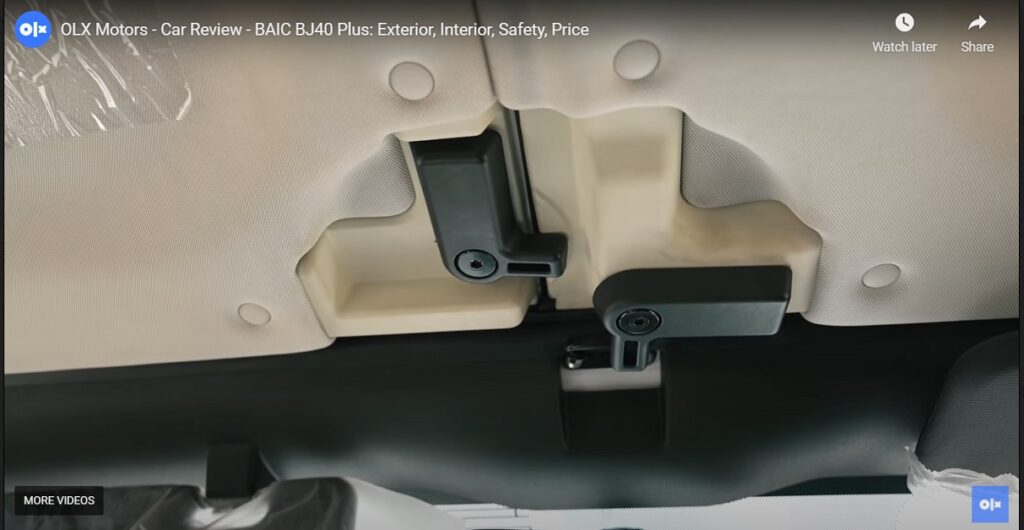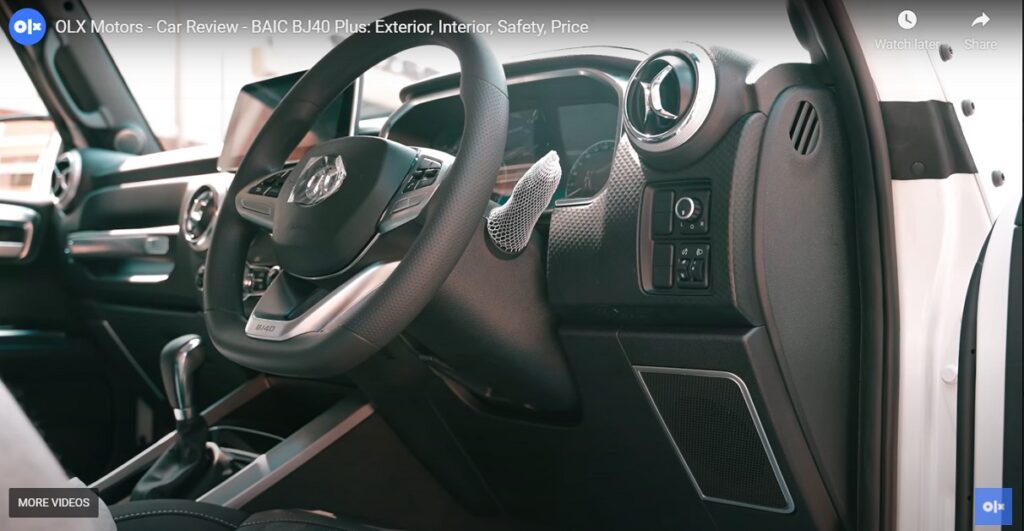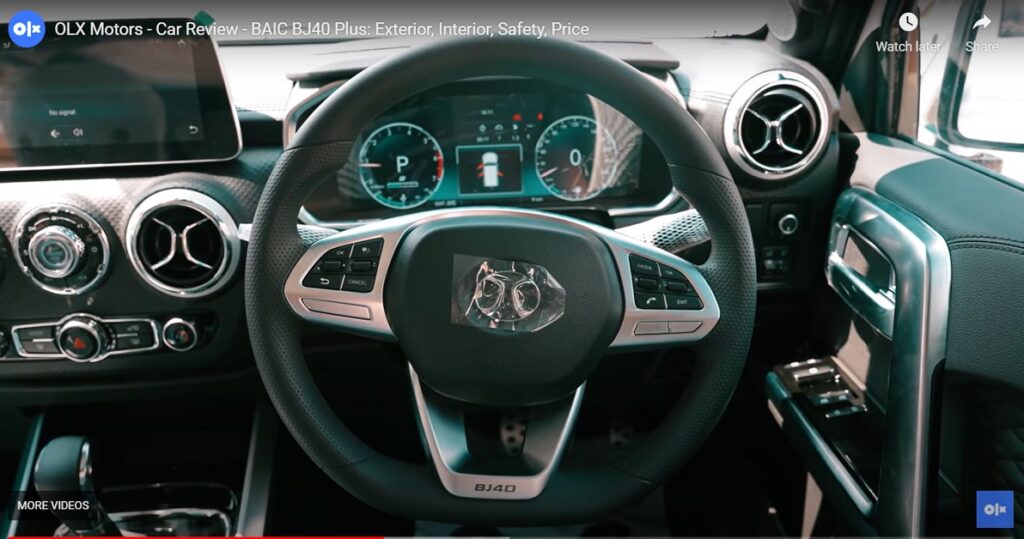 Top 10 distinguishing features of BJ40s interior:
State of the art infotainment system
Dual zone climate control AC with vents integrated with BAIC logo
Sizeable boot space
Foldable seats
Mercedes G Wagon inspired interactive meter
11" infotainment screen
Sports Mode/Snow Mode options
Electronic handbrake
Cruise control
Power windows
Exterior
"Strong, Simple and Imposing."
The most noticeable thing in this jeep is its sheer size. As mentioned earlier, it looks like a Jeep Wrangler and probably weighs the same as well.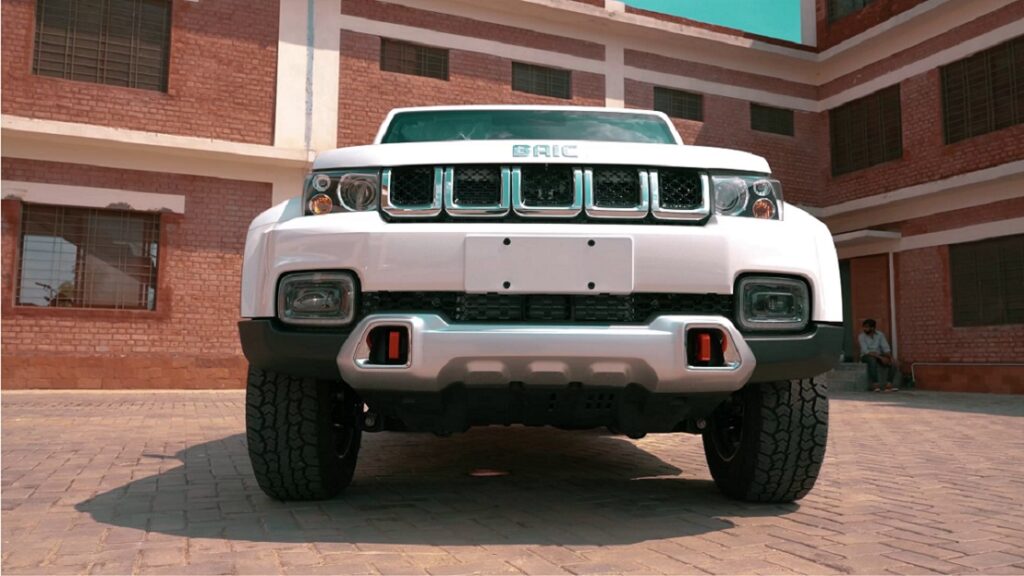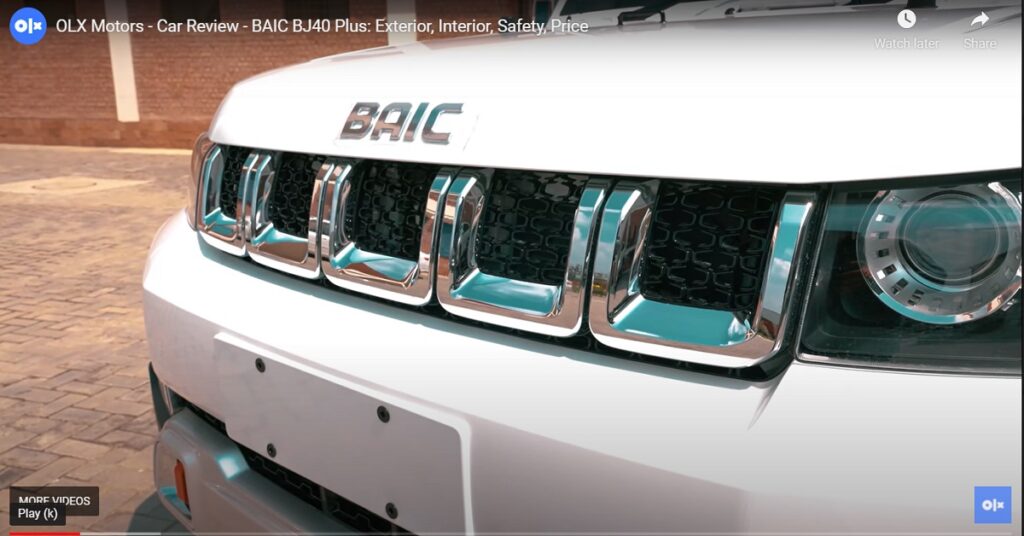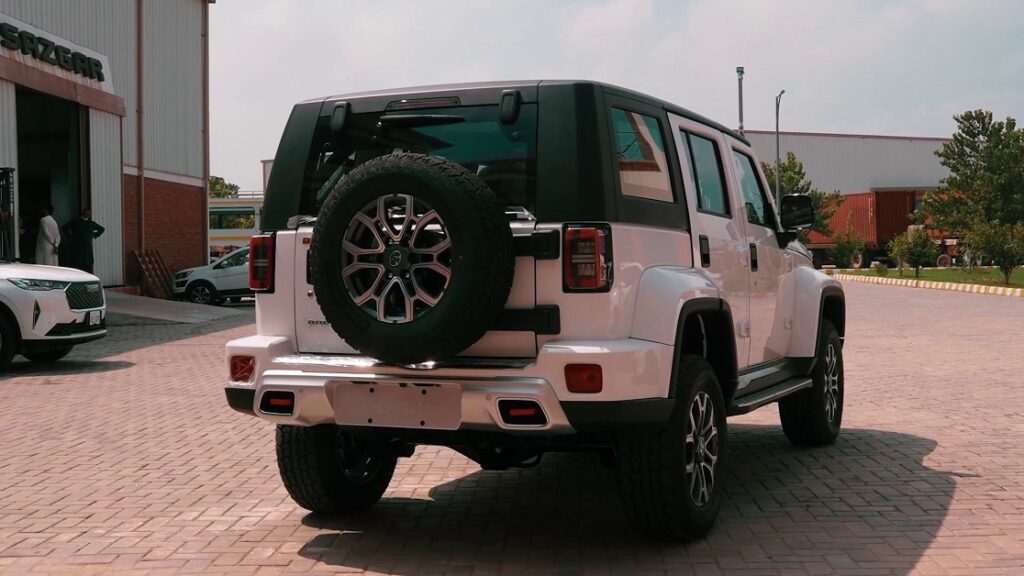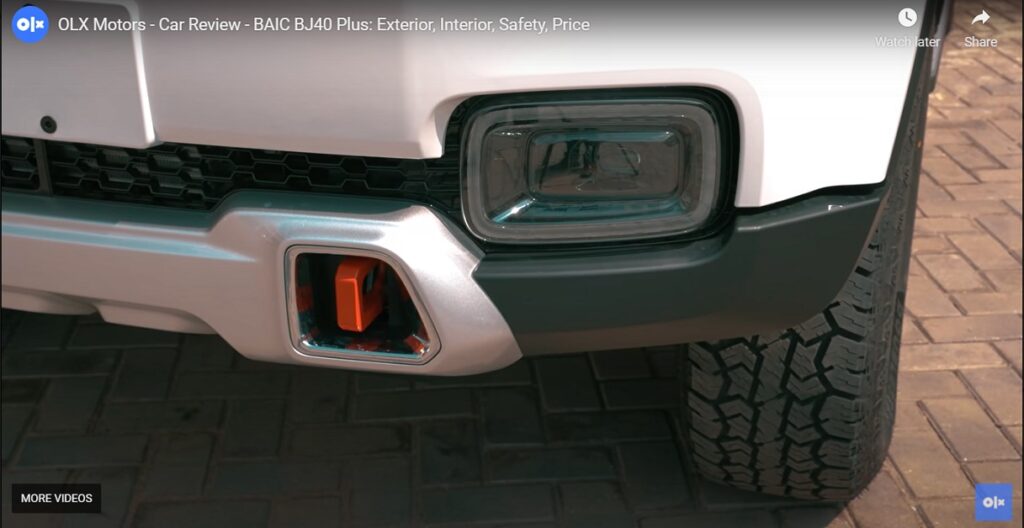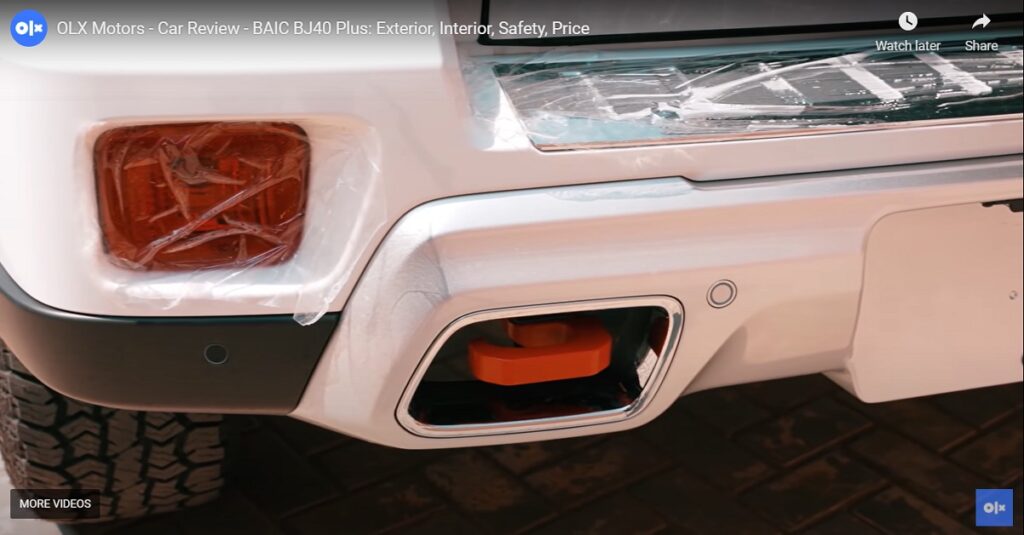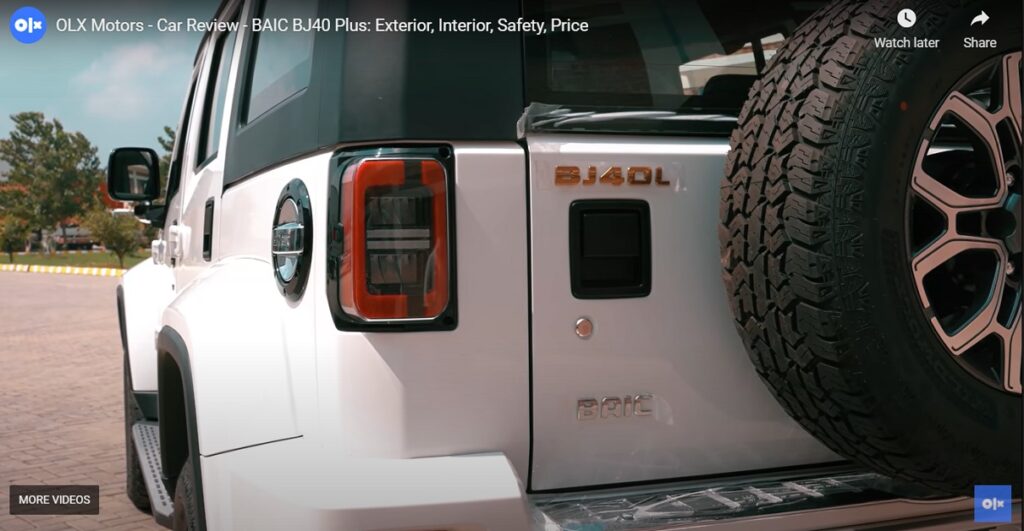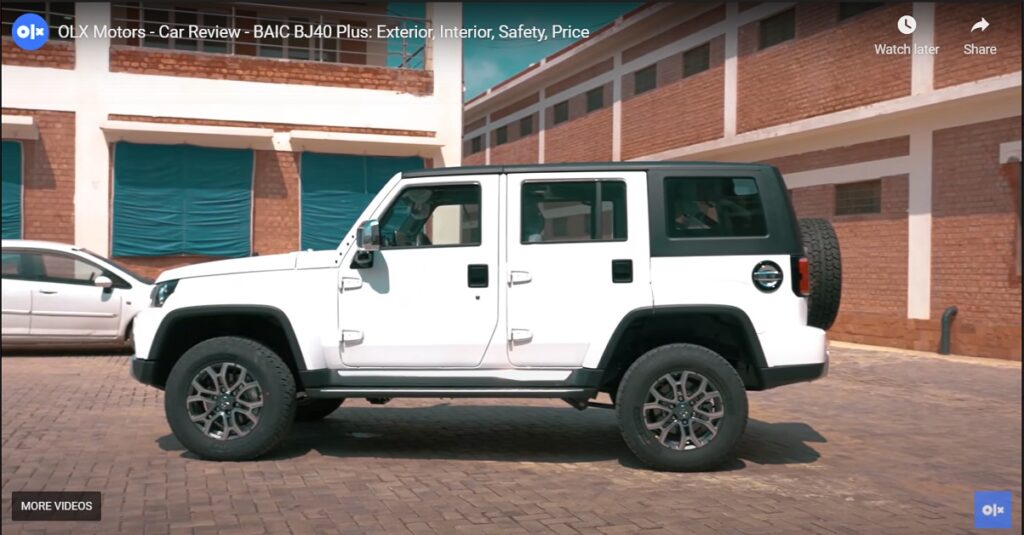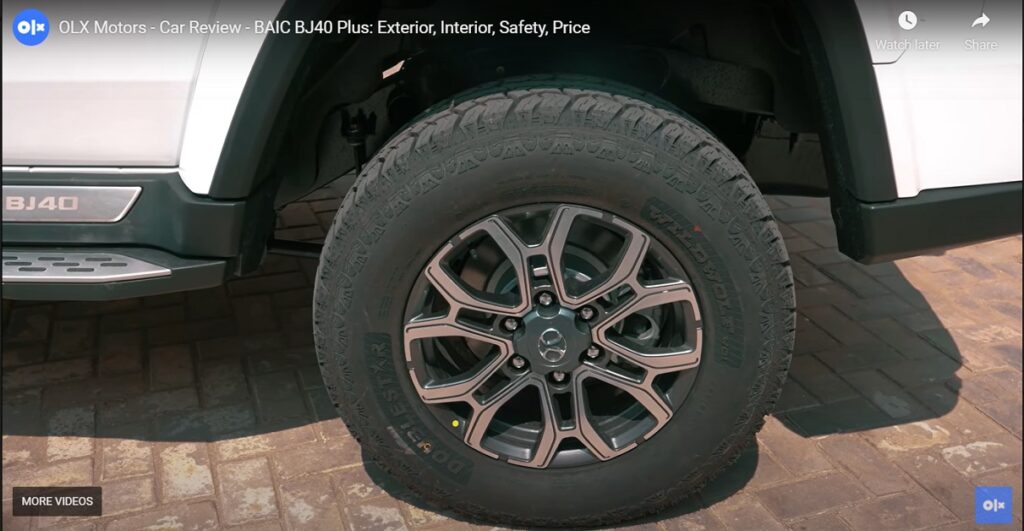 Top 10 distinguishing features of BJ40s exterior:
DRL with fog lamps
Bumpers with tow bars
Headlights with projection headlamps
Plastic fenders
17" alloy wheels
Chrome covered side mirrors
Convertible fibre reinforced plastic roof
Rear LED lamps and wiper
Spare wheel
Rear bumper with parking sensors, tow bars and fog lamps
Engine
6-speed auto – 2L Turbo – 218 hp – 320 N m.
Safety Features
Dual airbags
Roll over bar – keeps the occupants safe in case if the jeep turns over
Fuel Consumption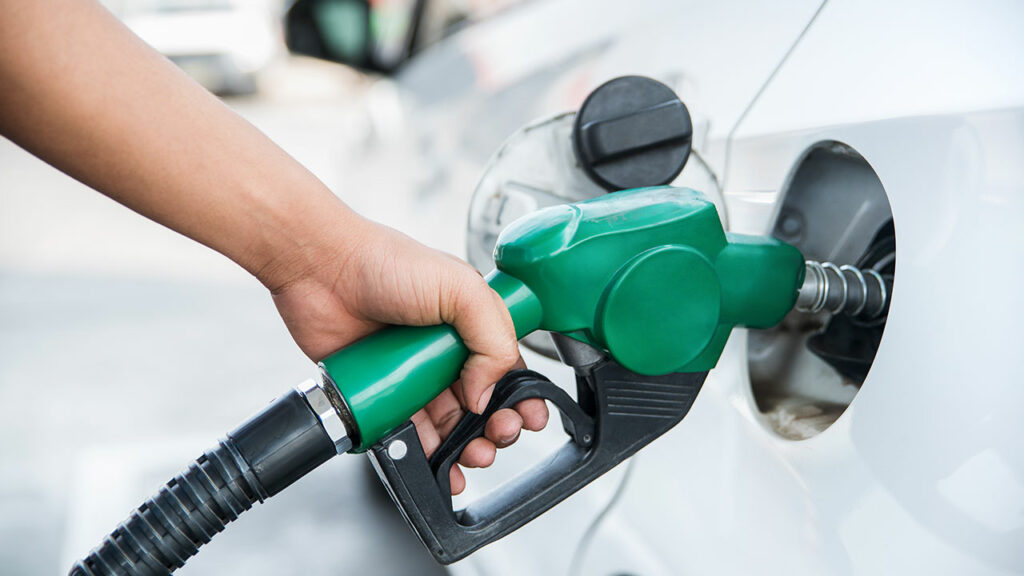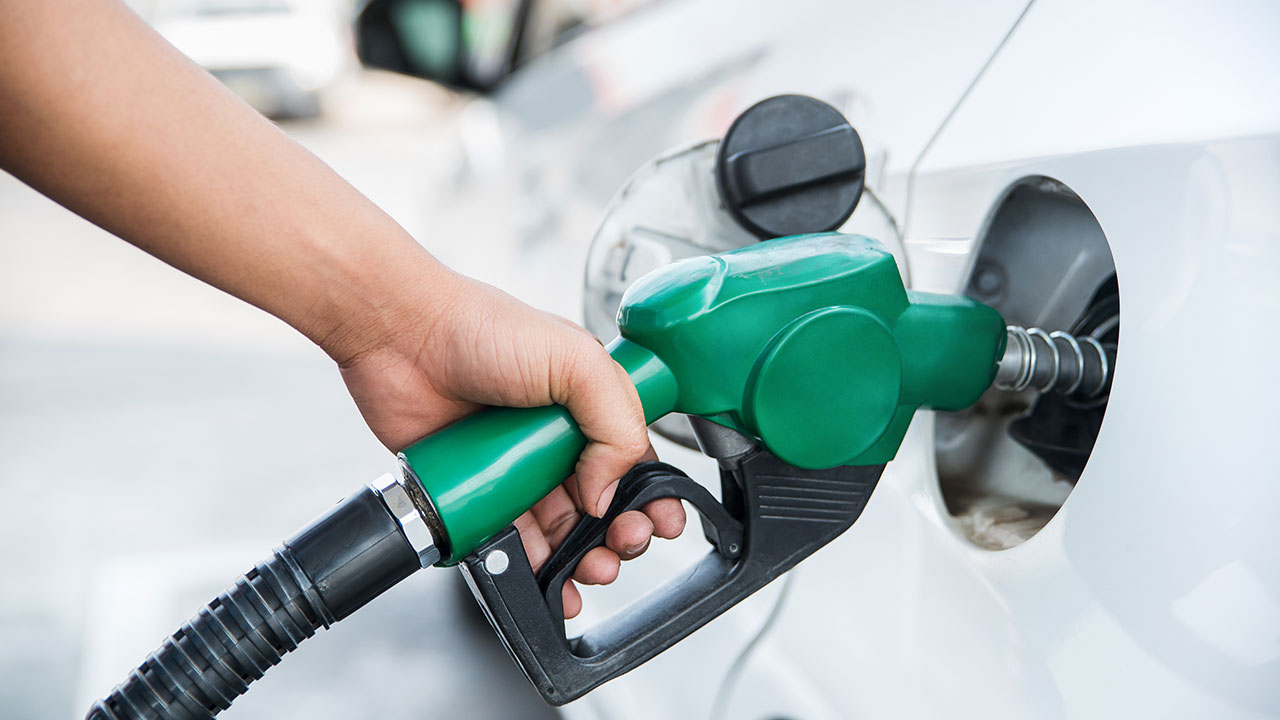 Jeeps are known for their high fuel consumption and BJ40 is no exception.
Competition
Since it cannot be compared with SUVs, BAIC BJ40 has no direct competitor in the local market. This should help boost its sales. Its global competitor is obviously Jeep Wrangler.
How to Book BAIC BJ40?
There's an early bird discount if you book before December 10, 2021. You'll get a discount of Rs.200,000.
There are a couple of easy ways to book this jeep.
You can do it by filling this form.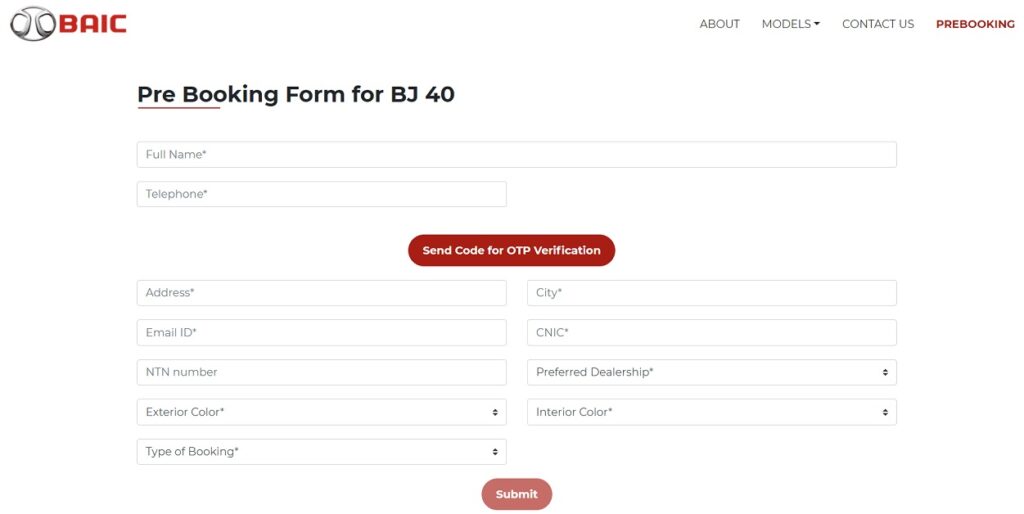 Or you may decide to visit your closest showroom.
For those living in Lahore:
Queen's Motor
19-A Queens Road, Gate No. 4, near Sir Ganga Ram Hospital
042-3630180 / 0324-4677255
Hashmi & Hashmi
Dogran Khurd Stop near Paragon city main barki road Lahore.
0321-8462133 / 0321-4122266
Noon Motors
15km Multan Road, Lahore.
042-37514216-7 / 0331-4439931
For those interested in booking this jeep in Karachi, contact
Automotive Technologies
Nasla tower, Shahrah-e-Faisal, Karachi
0307-2870183 / 0307-2870183 / 0300-2199340
For the residents of Rawalpindi and Islamabad:
Islamabad Motors
Shop 1-5,moscow plaza,blue area, Islamabad
0321-8542800 / 0320-9342665
Rawalpindi Motors
Main Grand Trunk Rd, opposite Al-Shifa Eye Hospital, Kotha Kalan Morgah, Rawalpindi
0333-6205064 / 0321-8556667
There are dealerships in Multan, Gujrat and Sialkot as well.
To summarize…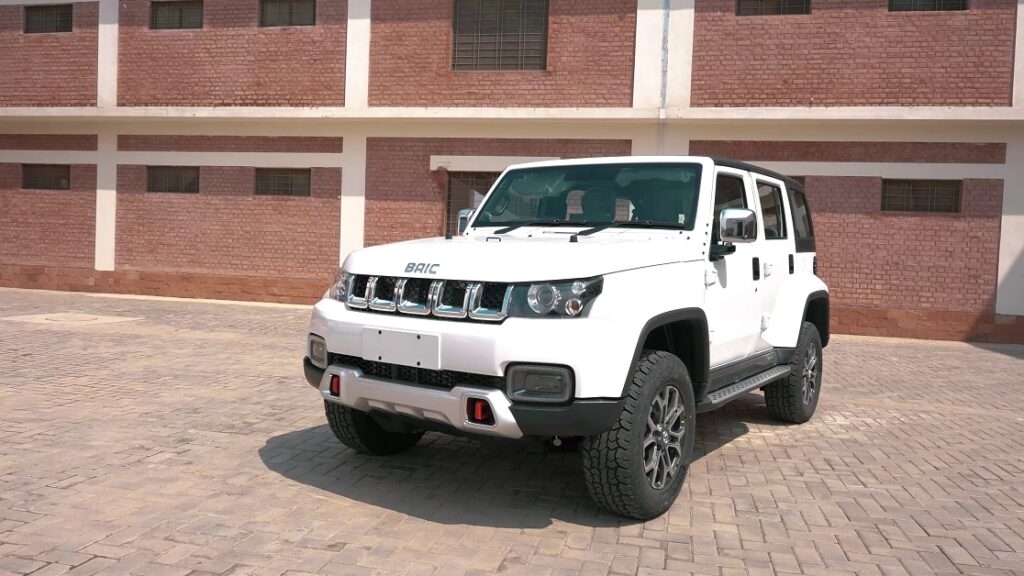 Watch the video before you decide to spend a bit over Rs.7.6 million on this Wrangler look alike. We have laid down its salient features in brief, so you can make an informed decision.
One last word – if you are looking for a smooth, comfortable jeep ride (jeeps are not known for it), BJ40 is worth looking into.
Let us know if you found this snippet helpful.