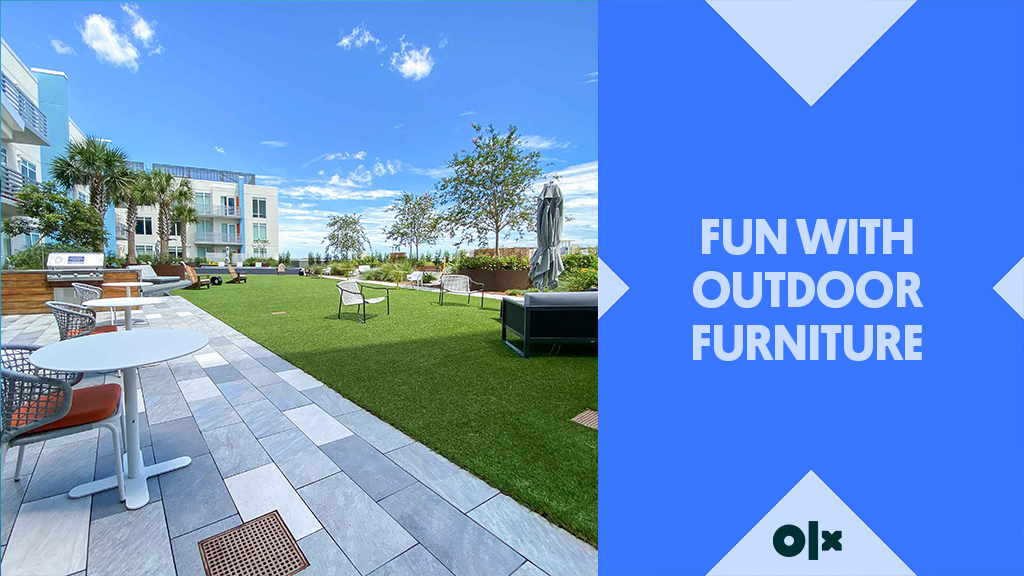 Everyone's go-to reaction when they think of furniture is interior design and furnishing but let's not forget outdoor furniture, especially these days when we're in the middle of a pandemic and need all the open air we can get. So, given the time you'll be spending outside, doesn't it make sense to invest as much money and time in your outdoor furniture as you do in your interior?
The good news is that there's loads of high-quality outdoor furniture out there you can use to make your garden or patio more playful, lively or elegant, depending on your needs. That's why we've got a few recommendations for you that're going to make your outdoors stand out from the crowd. So, let's not dilly-dally and dive right in.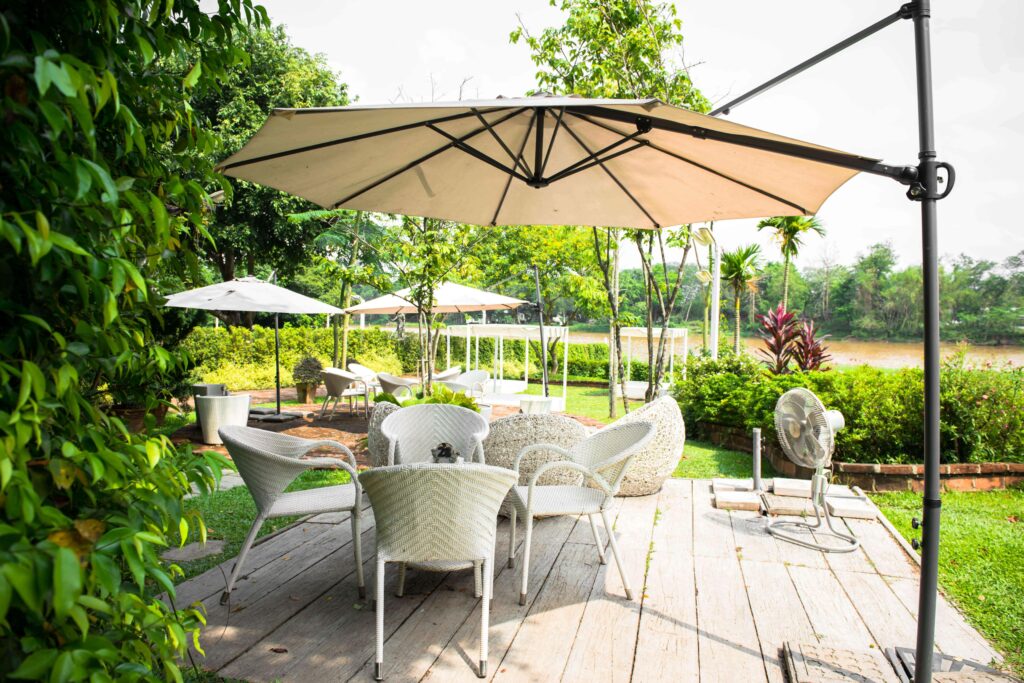 1. Fun and Fleet-footed Furniture
It doesn't matter whether you're having a private party or you're inviting the whole neighborhood, you're going to need lots of durable, comfortable and easy on the eye seating. Go for some simple, elegant, plastic, plush chairs where you can kick back and relax. And since a few chairs in a garden by themselves would look awkward, why not go for the complete set and get an umbrella and a table? Not only does furniture like that add the perfect touch of comfort and class to an otherwise empty landscape, its also portable and cost-efficient.
While metal chairs and umbrella stands are one option, we definitely plastic chairs and umbrellas because they're easier to clean and maintain in the Pakistani outdoors. And don't hesitate to pull out that umbrella come rain or shine because as we all know, it can get scorching hot outside.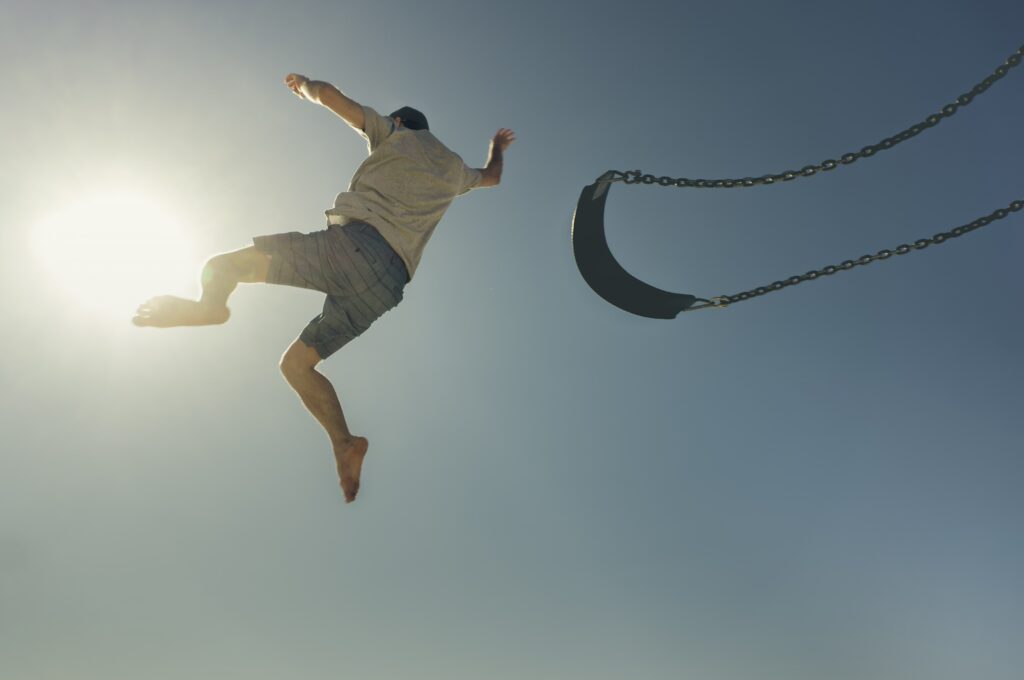 2. Keep It Swingin'
Now that you're done with seating, imagine it's the day off, your spouse is home, the kids are outside, the weather is windy and the sun isn't blazing in your eyes for once! Wouldn't it be nice to spend a few moments outside on your newly-bought chairs, with the kids playing on the swing? Jump in if you want! Either way, a swing could add a really fresh, fun element to your outdoor furnishing arrangements without being too big of a burden on your wallet.
You could even add a colored metal swing or a whole outdoor play set to keep the kids busy with some healthy outdoor activities instead of sitting indoors on weekends. Although liable to corrode, metal swings are pretty much indestructible when it comes to tolerating weather conditions (and children!).
And if the kids are all grown-up, hanging swing chairs could be another great alternative to metal swings if you're looking for something a bit more mature and elegant. Swing chairs usually come with cushions so its best to keep them on a covered terrace or balcony where they're protected from rain, and they're not too expensive either.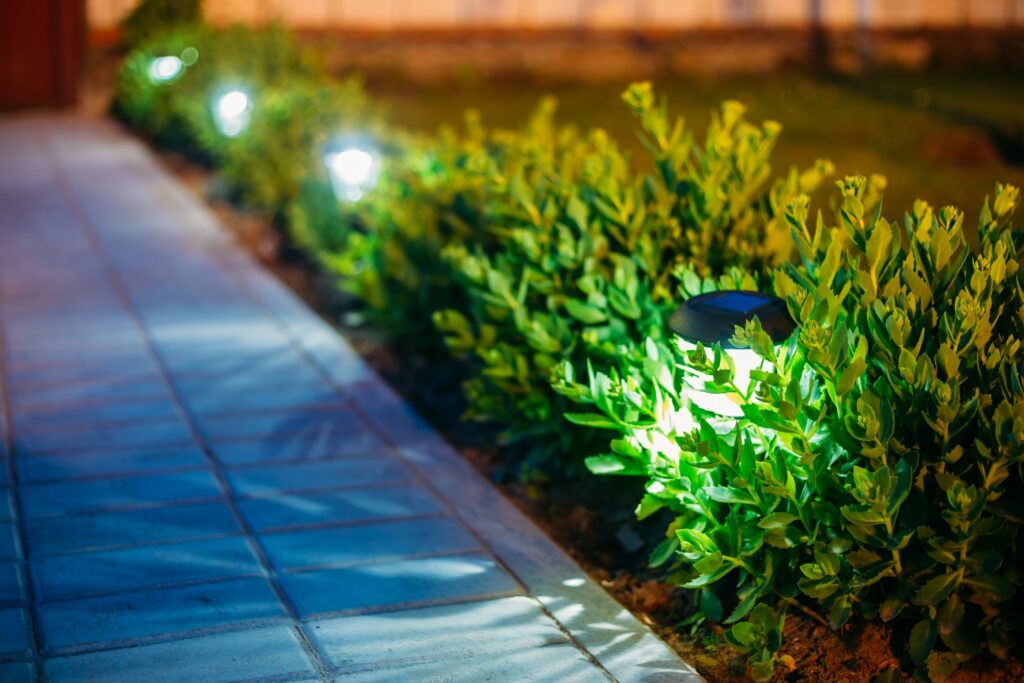 3. Functional First
While the kids are busy on the swings, if you're having late-night functions, it's pretty much impossible to keep the party going without some lighting unless you're planning to party by flashlight. You could use outdoor lights to illuminate paths, seating areas or even highlight any architectural features or outdoor designs.
There're a few different options you can go for when it comes to lighting. You've got solar garden and globe lights which can cut down your electricity bill and provide quality lighting, LED focus garden lights which don't cost much and light up your garden and you've got your waterproof string lights, which can hang on trees, plants or wherever you want on special occasions. Either way, there's plenty of options for you depending on your needs.
At the end of the day, choosing the right outdoor furniture isn't as intimidating a task as it seems since there're only a few things to consider. So go on, shop away!
OLX Pakistan is an online classifieds' marketplace providing access to affordable products and services to a large population of this country. Choose from a wide range of products and services online.