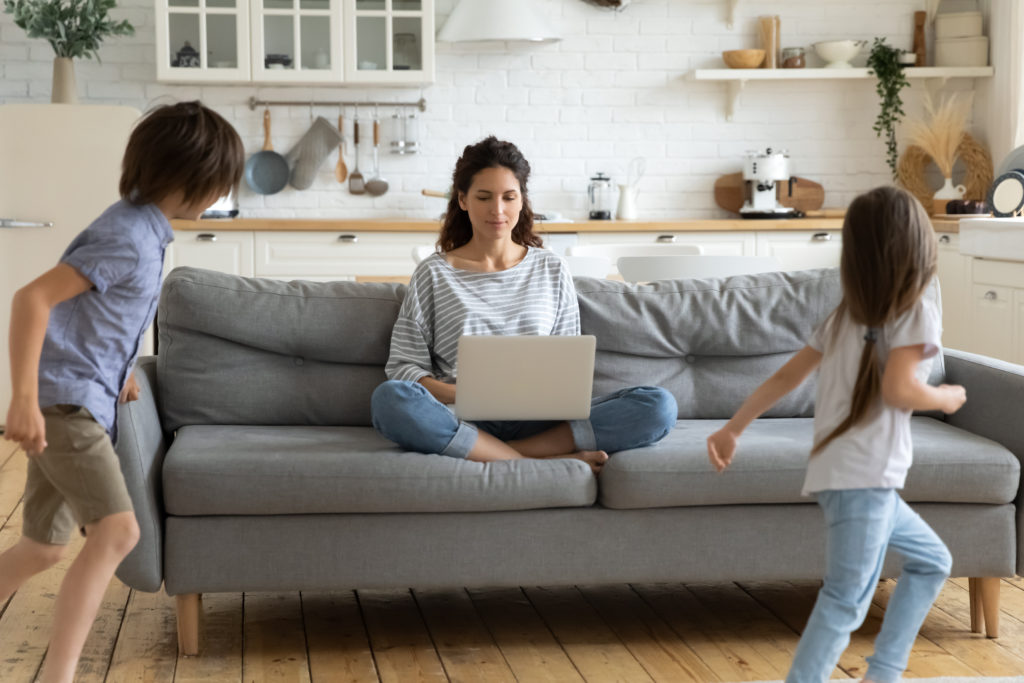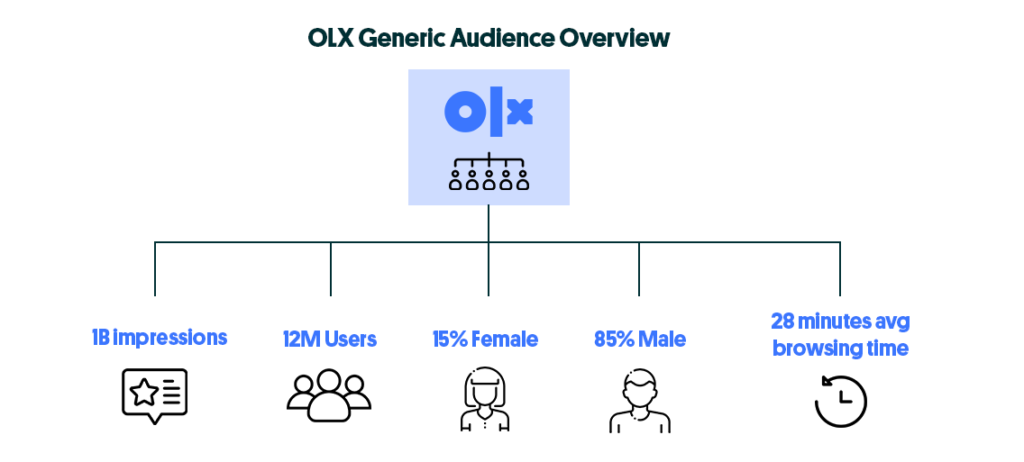 The Millennial Mom
Millennials are currently the largest living adult generation around the globe. Within the industry, they are known as the most powerful consumers, not just because of their sheer size but also their ability to influence the success and failure of a business. With 46% of the millennial female population being moms, it is very important for businesses to understand them as consumers so that they can better plan out their marketing strategies.
Recent years have seen a rise in dual-income families especially in urban areas, this, in turn, has changed the dynamics of the household and has given women, especially millennials, as they pursue high-income careers, more spending and decision making power. They are, in some cases, the sole decision-makers in household matters or make decisions jointly with other family members. Similarly, when it comes to child-rearing, the millennial mom wants nothing but the best for her child and isn't afraid to speak up about it.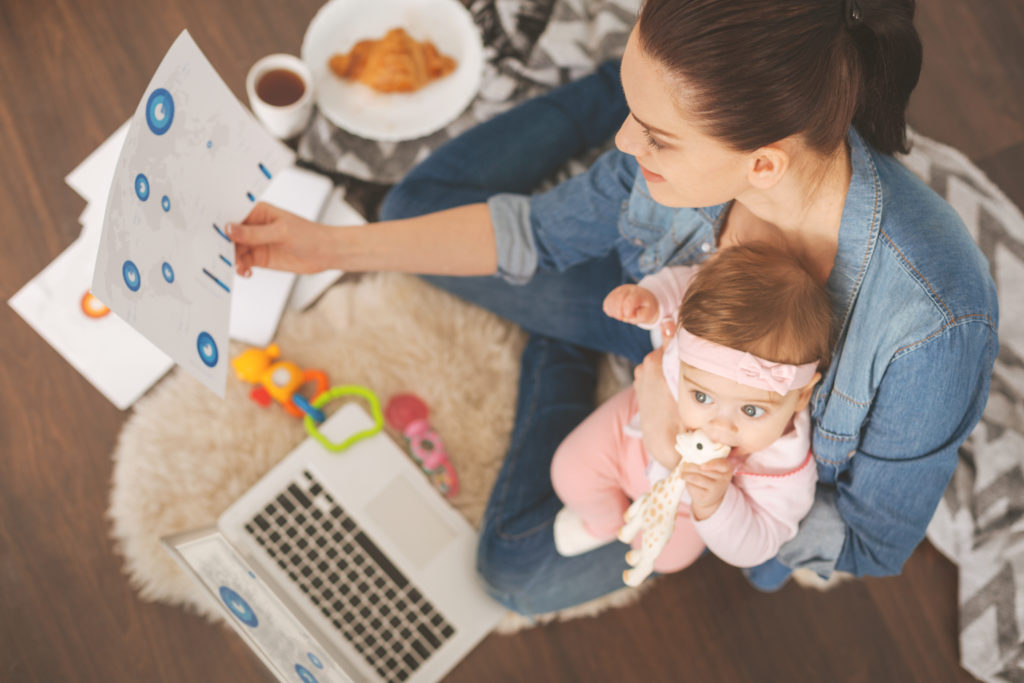 The millennial mom is from a generation of individuals that witnessed the rise of social media and to whom keeping up appearances on it is important. Therefore, it is no surprise that when choosing the best in retail for their child, digital marketing has a heavy influence on the millennial mom.
She prefers businesses that uphold the value of diversity and social responsibility through their products as well as business practices. Businesses that have online e-commerce options are also a preference for them, especially for millennial working moms. They also realize the importance of small home businesses as quite a few of them run home-based businesses.
Millennial Moms on OLX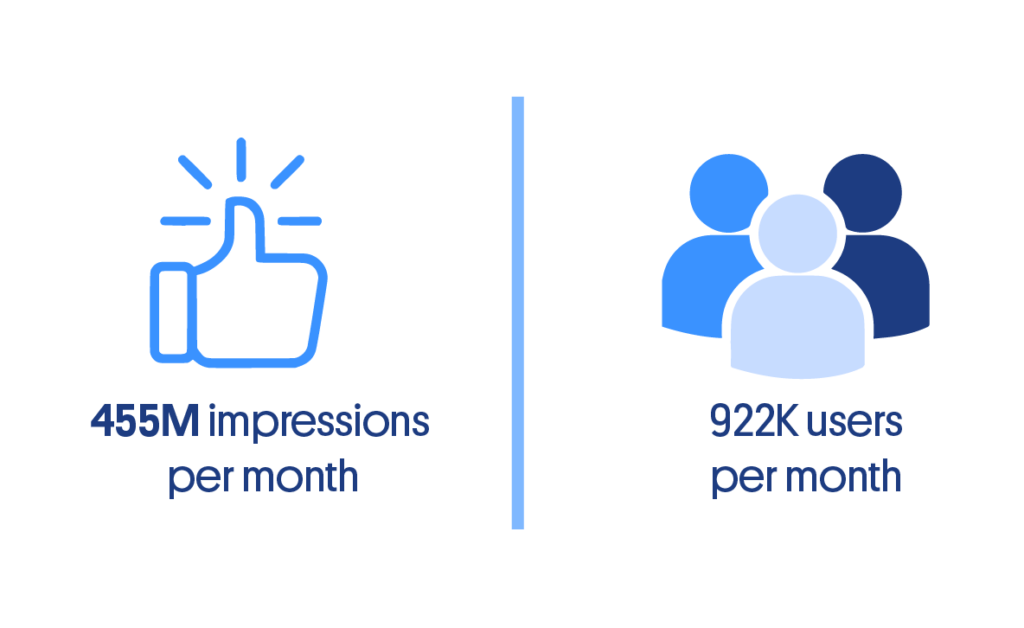 What is the Millennial Mom looking for on OLX?
The socially conscious and confident millennial mom browses through various categories on OLX such as Kids, Jobs & Services. The millennial mom can find everything from clothes to furniture to toys in the Kids Category. While on the other hand browsing through categories like Jobs & Services she is able to look for domestic help to give them a hand with the household chores including babysitting.
Millennial Moms' One Stop Shop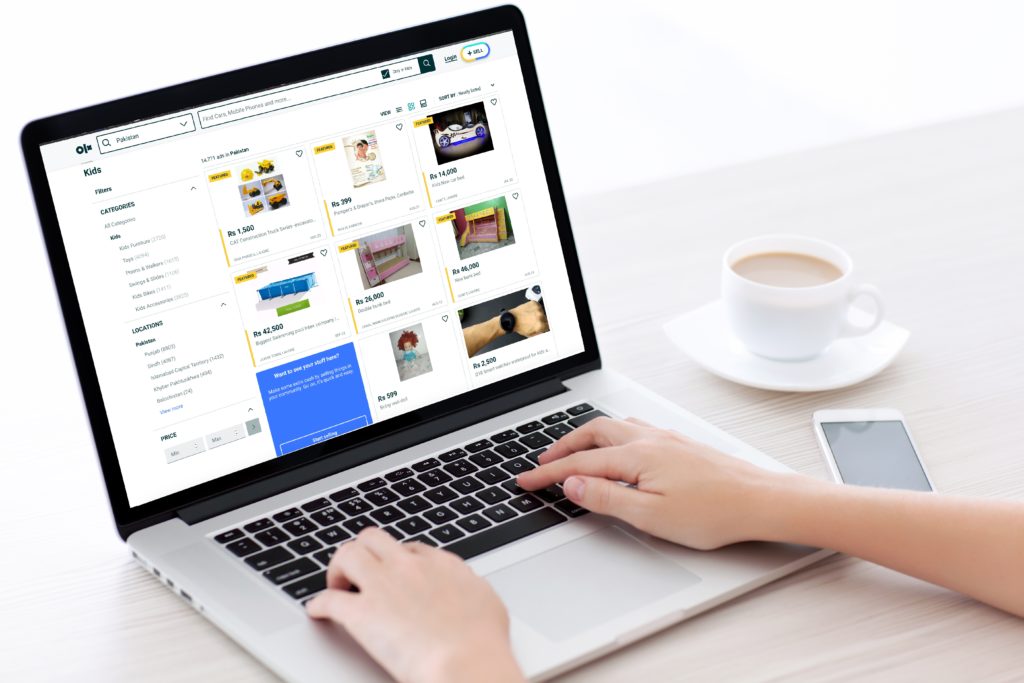 The Kids category on the OLX platform caters to all the needs of a millennial mom. From furniture to strollers to swings and slides, the category has it all. Around 125K millennial moms visit this category monthly.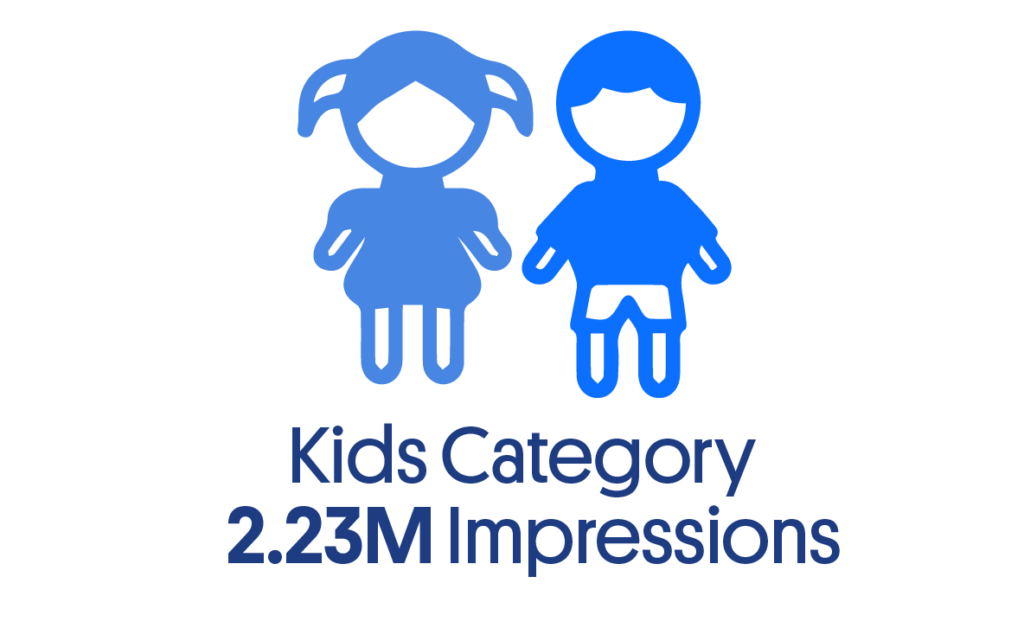 The most searched terms by millennial moms are cots and kids beds which isn't surprising as 23% of the total impressions served by them are in the kids' furniture subcategory.
Kids Accessories is the second most popular sub-category and gets the second highest number of visits after Furniture. The category offers a vast range of items from diapers to clothes to car seats as well as daily use appliances such as bottle warmers and baby monitors.
The Millennial Mom Does It All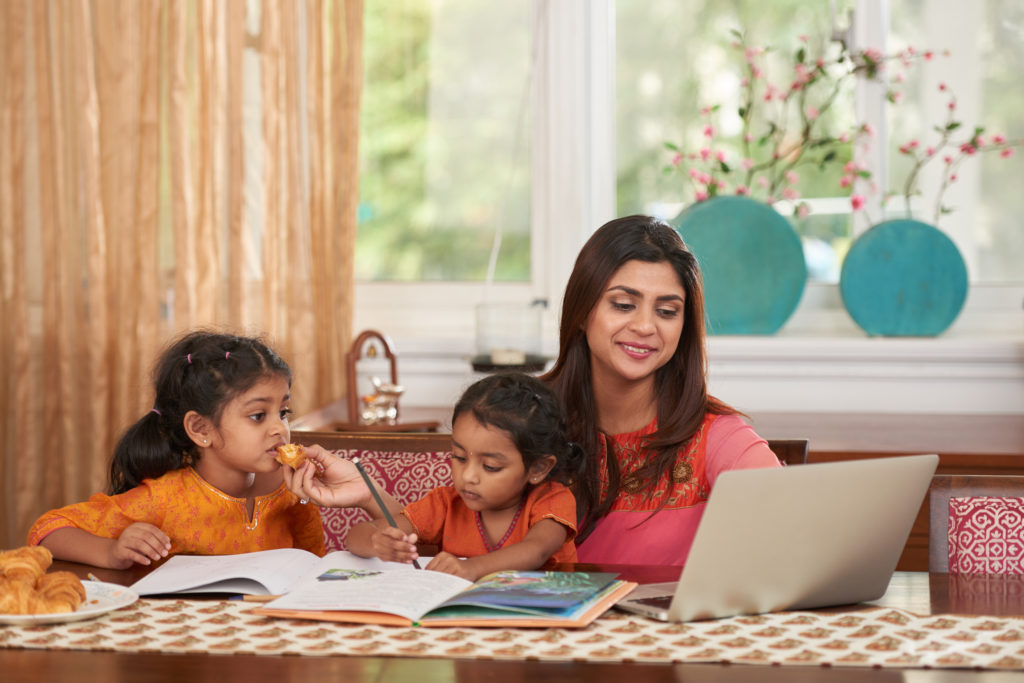 As recent years have shown, there has been a rise in dual-income families as women choose to pursue careers. This has doubled the responsibility on their shoulders as they navigate their career paths all the while being responsible for obligations at home. Thus this leads to them looking for house help to share their responsibility without having to compromise on their career or home.
Approximately 9.6M impressions are served in the Jobs and Services categories by 248K millennial moms.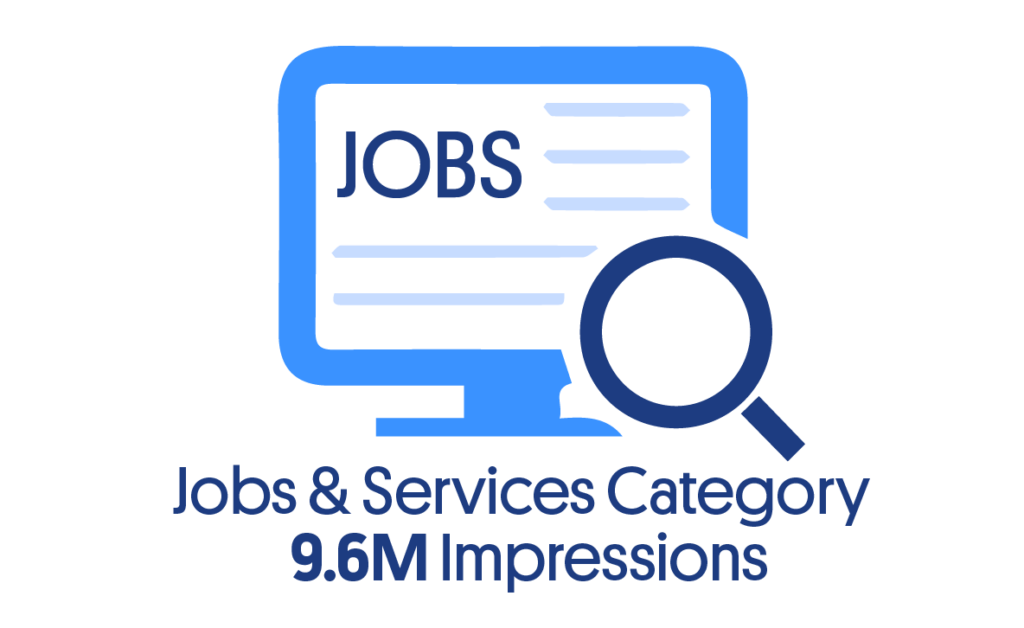 What attracts the Millennial Mom?
Digital and In-store Experiences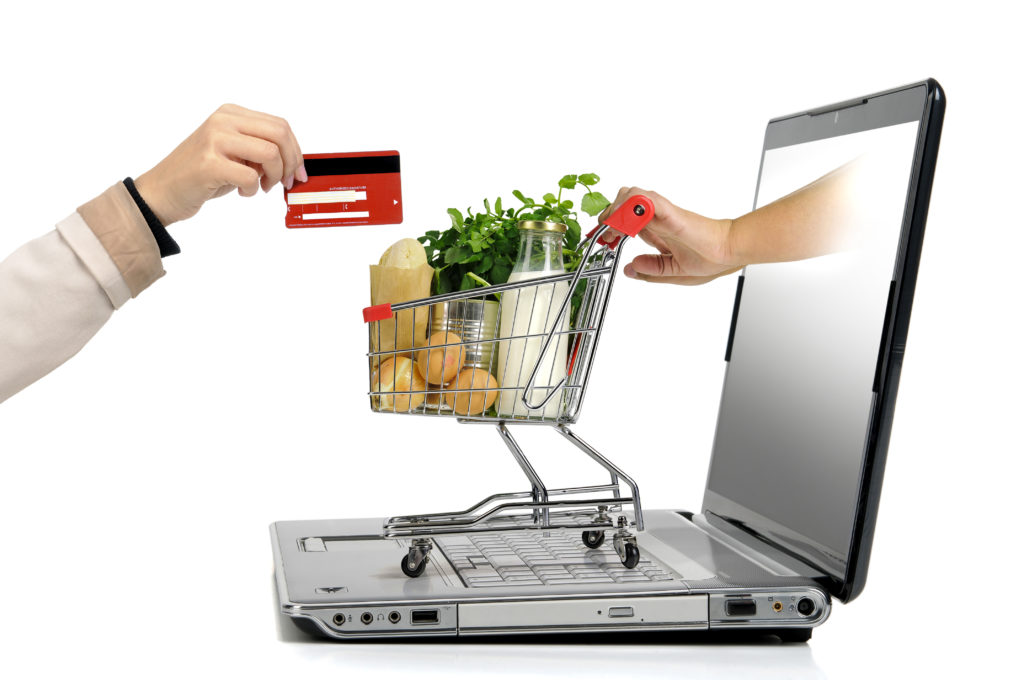 Millennial moms have a lot of responsibility on their shoulders, from working their 9-5 jobs to handling family responsibilities. Any service or product that can help them save time appeals to the millennial mom. Thus marketers and advertisers alike need to offer both digital and in-store experiences to them. What this means for businesses is that they need to incorporate digital elements in their physical store customer experiences, for example, Kroger's digital price tags where customers can scan code through their mobile device and not only find out the price of the product but as well as nutritional information or Nike's Speed Shops allows customers to reserve shoes online so they can come to try them on in the store. Grocery stores can also offer services where they can place orders online and the groceries will be delivered to their homes.
Meaningful Connections
When a millennial mom goes out to shop for a product she looks at two things. First, she looks at how the product fulfills her functional needs, and then if it builds on social values she can get behind such as sustainability or ethical sourcing.
Companies need to take advantage of this to create meaningful and long-lasting connections with them by creating and marketing products that not only fulfill the functional needs but demonstrate one or more of their values. The millennial mom is a loyal customer once she finds her right fit and swears off of something after her first bad experience. This makes 'first impression is the last impression' very true for the seller targeting the millennial mom.
OLX Pakistan as an online classifieds marketplace is providing access to affordable devices to a large population of this country, and playing its role in helping in the digitization of the country.
Looking to read up on more interesting topics from what's happening in autos to what's the latest in mobile and electronics! Check those out 👉 right here!
For more information visit OLX to find a wide range of products and services and choose the one that best suits your preferences and budget. With thousands of ads posted daily, OLX is the smarter choice.