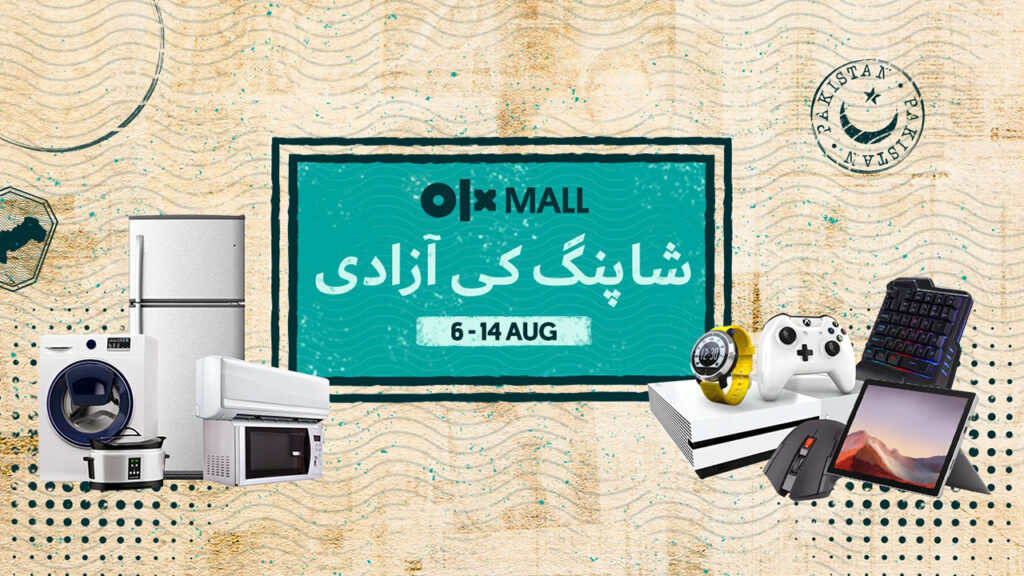 Looking to indulge in a hearty shopping spree to say goodbye to the lockdown blues? Is your wallet constantly refusing to listen to your secret cries for a retail therapy?
OLX Mall brings you "Shopping Ki Azadi" from 6th to 14th August 2021, giving you the freedom to shop till you drop without breaking the bank.
Enjoy benefits of free installation (in major cities), express delivery, free shipping on everything including bulk items and of course crazy discounts!
That being said, OLX Mall is offering the lowest prices on air conditioners in Pakistan to keep you cool during the scorching summers.
Check out the discounts to get the best deals:
So, take out your wish list and turn it into hit list, because it is time to start shopping with freedom!
OLX Pakistan is an online classifieds' marketplace providing access to affordable products and services to a large population of this country. Choose from a wide range of products and services online.