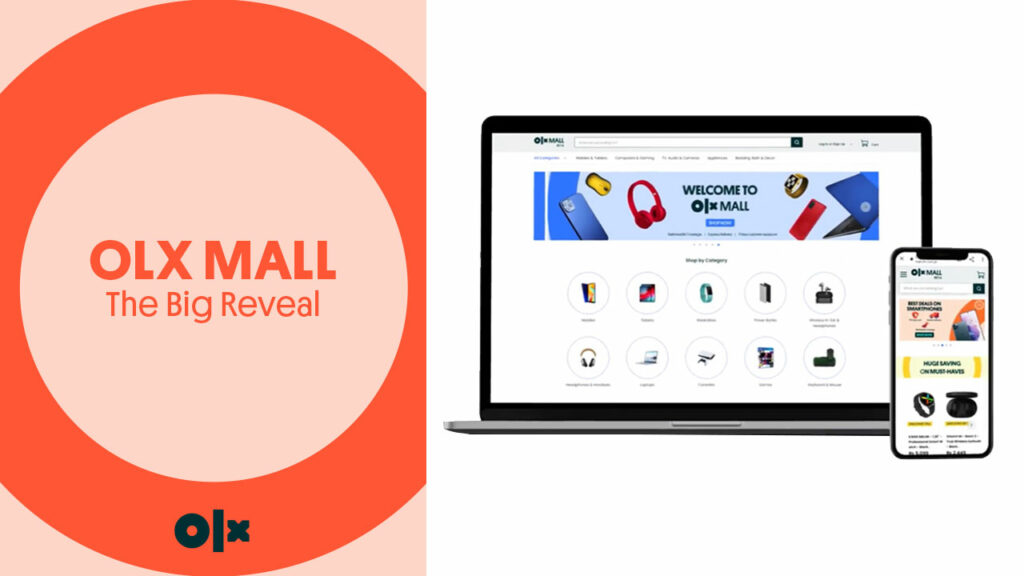 The emergence of digital economies has majorly stimulated business activity in Pakistan. Hence, opening up new avenues for ecommerce businesses in the country. During 2020 goods worth 2.2 trillion Rupees were sold on OLX Pakistan, making the year a financial success. Catering to the needs of the current consumer, OLX Pakistan, an online classifieds marketplace has augmented its business portfolio with the introduction of OLX Mall. An ecommerce platform that provides consumers the opportunity to buy new products online, choosing from a wide range of categories including mobiles, electronics, appliances, gaming consoles, computers and other similar products at competitive prices. Entering the new quarter with a bang, the beta version of the mall was introduced by Iman Azmat and Warda Khalid during an online livestream on 22nd March 2021, which included exciting contests and giveaways. Followed by a platform overview by the ecommerce team.
Evolving business trends also bring new challenges which affect the buying tendency of online shoppers. Online scam and delayed delivery are some of the few issues online consumers face. As a result many consumers have unfavorable views about online shopping. OLX Mall tackles E-tailing problems effectively by providing consumers genuine and brand new products at their doorstep. Nationwide express delivery of products through their exclusive last mile solution, OLX Move makes buying easy. For additional convenience OLX Mall customer support is available 7 days a week.
Considering present-day restrictions, OLX Pakistan utilized digital channels for the launch of OLX Mall. The digital event/livestream had multiple segments, encouraging customers to participate and win grand prizes. Customers were required to share the livestream and spread the word in order to enter the contest for a valuable prize, this contest concluded with Sabeen Iqbal from Islamabad winning an OPPO F17 smartphone. The buzz took over social media with contributions of customers, making the launch a success.
During the pre launch phase, OLX Pakistan popularized the launch by using hashtags #abaisanahihoga and #thebigreveal building customer anticipation. Customers also had the opportunity to experience the interface of OLX Mall (Beta) through another contest in which a hidden product listing for the value of zero rupee had to be identified, this contest came to an end with Mubashir Imam from Karachi winning a Xiaomi MI10T smartphone. The third contest also gave customers a chance to experience online shopping through OLX Mall, giving their valuable feedback and ordering online in order to win an iPhone 12 Pro Max. The winner for the iPhone 12 Pro Max will be announced later, wrapping up the launch.
Customers are at the heart of OLX Mall, keeping this in view, great discounts are being offered on first orders. On making your first purchase, you will be eligible for a first time discount, additionally on crossing specific purchase limits, coupon discounts can be availed. The already slashed prices combined with mega discounts, help you save more. With nationwide express delivery and exceptional customer support, it is a one stop solution to all your problems. Your valuable feedback can help us improve your shopping experience, you are encouraged to email us at wecare@olx.com.pk or contact us via call. Make smart choices and feel empowered. Order now!