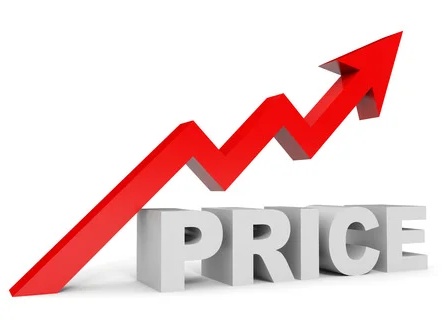 As we have reported in a variety of our motors related blogs, the cost of manufacturing is going up considerably in Pakistan and the auto industry is not immune to it. As a result of once again strengthening US Dollar against Pak Rupee, we should expect another wave of car price increase pretty soon.
Let's see how much price increase we should expect in the coming weeks.
When and By How Much?
To jog your memory, car prices in Pakistan kept increasing till July 2022. That was the time when $1 was equivalent to what it is now – around Rs.244. This is why we are of the opinion that the factors which were responsible for wave after wave of price increase in Pakistan are once again at play and therefore car prices are bound to increase.
However, car prices started to decrease in August 2022 with Toyota being the first to slash the prices of all of its CKDs, followed by all other major manufacturers with the exception of KIA and Hyundai.
This was though less due to the goodness of their heart and more because of the weakening US Dollar against Pak Rupee. As it seemed likely that Pakistan would finally reach a deal with the IMF, Rupee started to strengthen against the Dollar. At one time, $1 was equivalent to about Rs.220. As a result, car prices started to come down.
Now that you know that car prices are about to go up, the million dollar question is, by how much?
Lets see, in July 2022 when they went up last, they went up by 15% – 20%. Assuming that the US Dollar holds at where it is now and doesn't weaken, which it seems unlikely, a safe bet would be to assume that the prices can go up by 15% – 20%.
It Has Already Begun
Pakistan has not only signed a deal with the IMF but has already received a tranche. Despite this, today's open market exchange rate is $1=Rs.244, about the same as it was in July. 
Truth be told, we don't have to wait for the price increase as some have already jacked up the prices of their models. This includes Hyundai and Chery.
To be fair, a fluctuating forex isn't the only element which ails our auto sector. There are various others like SBPs restrictive policy on CKD kit import, restrictive auto loan policies, etc. Matter of fact, according to the latest statistics published by SBP, the month-on-month auto financing has fallen by 2.2% or Rs.8 billion, the lowest since January 2022. All of these have brought this sector to where it is today.
To read more on why Pak auto sector is in deep trouble, click on Pakistan Auto Industry in Deep Water
To read more on how expensive it has become to import cars in Pakistan, click on Regulatory Duty (RD) and Customs Duty on Imported Cars Increased
If you aren't planning to buy a new car then don't forget to check out our large inventory of used cars.