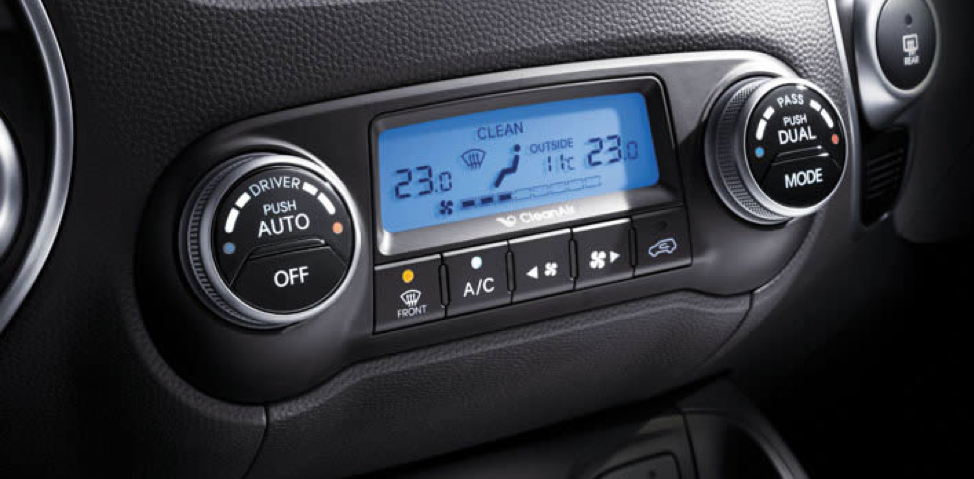 Car ventilation systems go as far back as the 1930s when the car manufacturers offered this brand new feature. At that time, you could get a heating system fitted to your car so that you were comfortable in cold climates. All what the ventilation system did was to keep the inside temperature of the car equal to the outside temperature. Auto industry has come a long way since then and now it is difficult to find a car without an air conditioning system fitted as standard even in the developing countries.
Currently, the auto industry has moved past the basic air conditioning system and has developed climate control systems. In the air conditioning system, the ventilated air is cooled down to below the ambient temperature by virtue of a refrigerant fluid and a compressor. This sucks out the heat energy from the ventilated air and the car's cabin gets cooled down.
In an air conditioning system, you can set the temperature to only one setting; however, you can change the fan speed. In this way, you cannot set a particular temperature for your car and have to opt between two options – hot or cool. Coming to the climate control, the things proceed on step further by allowing the occupants of the car to set the desired temperature.
In this way, the on-board computer in the car makes the decision to either cool down the cabin or not to reach the desired temperature you entered. Therefore, you won't have to manual increase or decrease the fan speed and you can drive comfortably. You can also opt for dual-zone or tri-zone climate control systems. In a dual-zone climate control, the passengers in the front can set the temperature individually. In a tri-zone climate control, the passengers in the rear can also set their desired temperature.
The decision to opt between air conditioning and climate control systems is pretty subjective. Your budget and choice of car are the determinants to look for in this case. If the car you are going for has the climate control as standard, then go for it otherwise do not.
If you are looking into buying or selling a car or any other vehicle, visit OLX Pakistan's website to look through a variety of options available at your disposal.