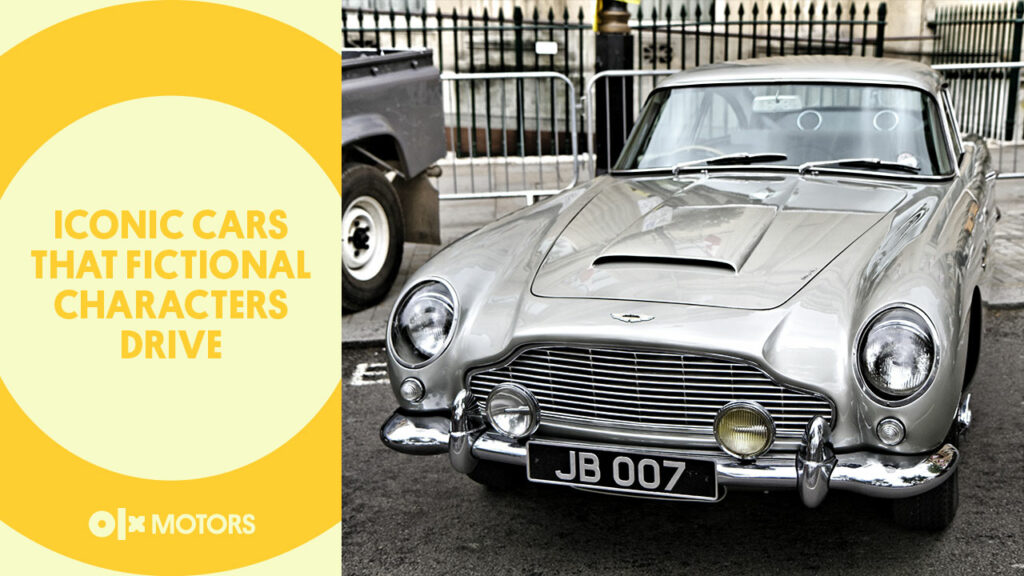 Everyone knows who the real star of the show is when a car is involved. Cars are denied their star bidding in the credits but these are as popular as the star. The ones mentioned are the defining icons of their own era and have been overviewed in terms of their glory, historical significance and actual specifications.
1. Aston Martin DB5 Driven By Superspy James Bond
Aston Martin DB5, is the vehicle that is most commonly associated with the superspy. It's most recent version will be seen in the upcoming No Time To Die (2021) along with other models from the Aston Martin stable.
The Story Behind It And Where Is It Now?
The Aston Martin DB5 which was first seen in Goldfinger and Thunderball, gaining massive popularity due to its inclusion in the Bond series. There were four cars used and one was a road car (A DB4 modified to be a DB5 prototype) which was used for filming and Sean Connery drove, The Gadget Car (Used for Special Effects) and Two Publicity Cars of the same model (As the name suggests, these two were used for promotion). The Road Car was stolen. The Gadget car ultimately came under the possession of a collector who now generously displays this car at Concours. One of the publicity cars ended up at a Museum in Holland. The other publicity car was at a recent auction in Switzerland.
Specs And Features
Engine – 4.0L Inline 6
Max Output – 282 bhp (286 PS; 210 kW) at 5,500 rpm
Torque – 288 lb⋅ft (390 Nm) at 3,850 rpm
Transmission – ZF 5 Speed Manual or Three Speed Borg Warner DG Automatic
0 to 100 km/h – 8 Seconds
Top Speed – 233km/h
Features – Reclining seats, electric windows, twin fuel tanks, magnesium alloy body
Price
With only around 100 produced, DB5s are rare. This makes the cars used in Goldfinger exclusive. These can be between $1 million to $4.5 million. Non-movie versions cost around $450,000.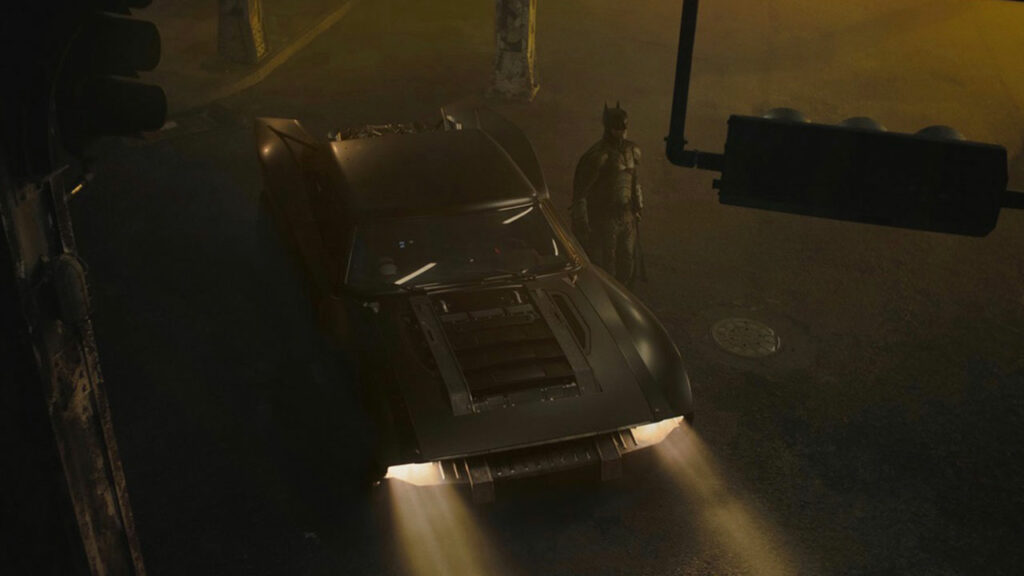 2. Batmobile Driven By Bruce Wayne
Bruce Wayne aka Batman is known for his extravagant lifestyle. He drives Lamborghinis and Mercedes Benz when in public, but when it comes to his alter ego, you will always find something fantastic. A new Batmobile will be featured in the upcoming Batman movie (2022).
The Story Behind It And Where Is It Now?
There have been tank-like Batmobiles and many were over the top but the upcoming Batmobile is designed more realistically. This version of the Batmobile looks more like a make-shift muscle car than a futuristic tank. All of the batmobiles are kept under wraps at the Warner production houses or museums including the new one. There are replicas around the globe, including a Bat Tumbler in Karachi.
Specs And Features
Production details about the movie are scarce up until now. Therefore, the production team has not given detailed information about this car's specs. What we do know is that it uses a Ford Triton V10 (You can clearly see the V configuration) with something that looks like an afterburner attached to a snake looking exhaust. The latest incarnation of the car takes stylistic cues from 1971 Dodge Charger and the 1970 Plymouth Barracuda. It also likely has gadgets installed by Bruce to help him fight crime as a caped crusader in the fictional universe.
Price
The details are yet to be publicly released, so there is no information on either its price or its sale.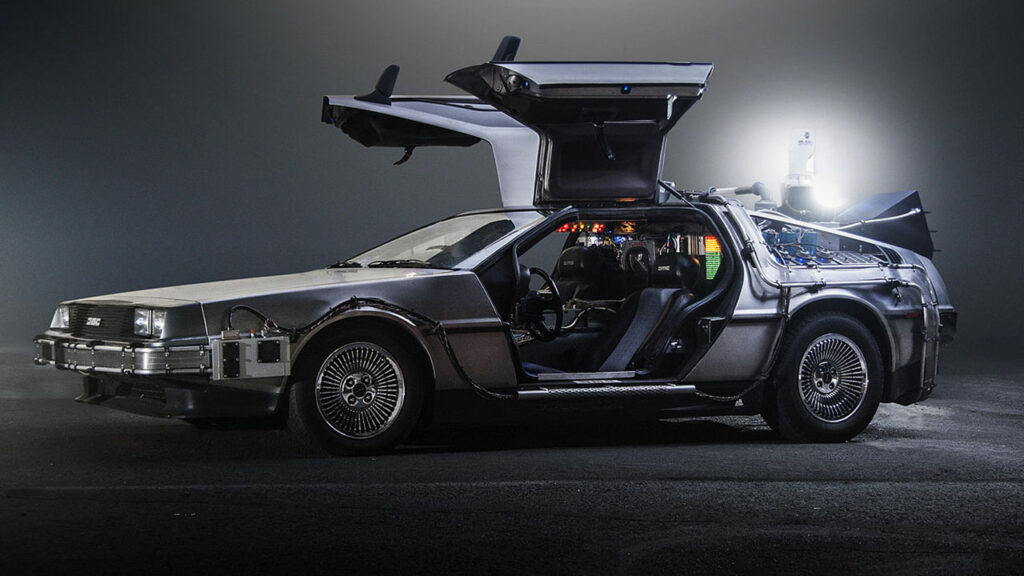 3. Delorean DMC-12 Driven By Doc Brown And Marty Mcfly
DMC – 12, also affectionately known as just Delorean (because it was the only model produced), is the stand-in for the time machine used by Doc Emmet Brown and Marty Mcfly in the Back to the Future series.
The Story Behind It And Where Is It Now?
The movie has made the car a cult classic and legendary. Three cars were produced for the movie, Car A was used for filming, Car B for stunts (eventually became rubble upon deliberate collision with a train) and Car C was used for interior shots (hence was open from the top). You can find the remaining cars at various Universal Pictures' museums.
Specs And Features
Engine – 2.85 L (174 cu in) V6 PRV engine ZMJ-159
Max Output – 130 hp (132 PS; 97 kW) at 5500 rpm
Torque – 153 lb⋅ft (207 Nm) at 2750 rpm
Suspension – All Wheel Independent with Coil Springs
Brakes – All Wheel Disc Brakes
Features – Gullwing doors and stainless steel body panels
Price
Replicas from the movies can be bought by the general public and are priced at $100,000 or above.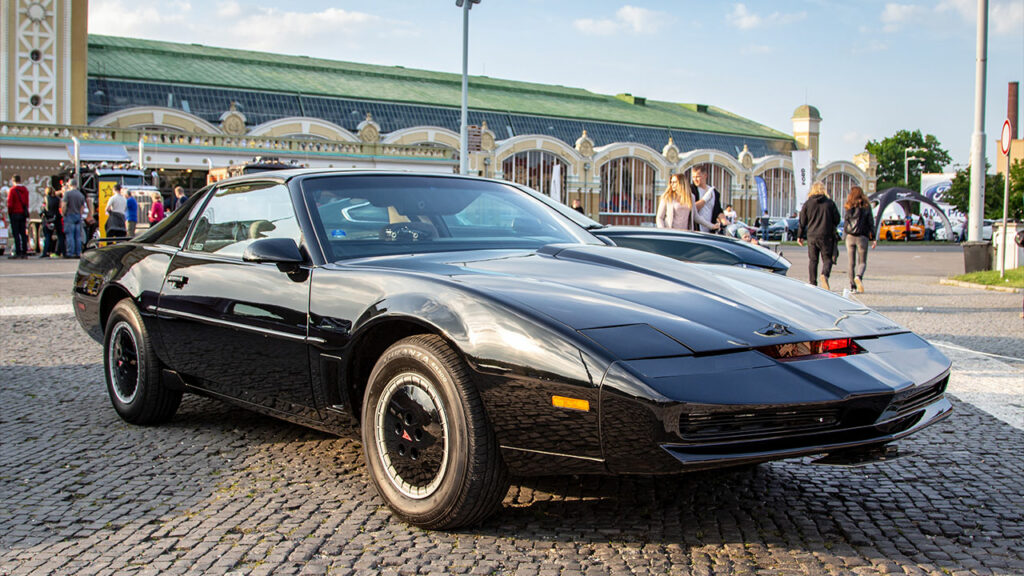 4. K.I.T.T Driven By Michael Knight 
Knight Industries Two Thousand (KITT), is the eponymous car of the show Knight Rider that used to air in the 1980s. In the series it was an advanced car chassis bonded with artificial intelligence called KITT. This car was basically a modified 1982 Pontiac Firebird Trans Am.
The Story Behind It And Where Is It Now?
Some of Pontiac's top management was strongly against the decision of letting Knight Rider use their 1983 Trans Am. We would not have seen this car in its Knight Rider glory if it was not for one of the marketing managers, who pressed on the top brass to get the cars for the show, opposing Pontiac's decision.
Knight Rider's production team rolled off with three modified 1983 Pontiac Firebird Trans Ams from Pontiac. Overnight, Michael Hasselhoff (who played the lead) became a star, the show was a hit and the car became a sensation. KITT helped Pontiac sell Firebirds in extensive numbers. Many were promptly destroyed after use but now, one of the surviving originals is on display at Universal's theme park and one was recently up for auction.
Specs And Features
It's a pony and muscle car because of the following features;
Engine – 5.0L Naturally Aspirated V8
Max Output – 187 hp at 4800 rpm
Max Torque – 325 Nm at 3500 rpm
Transmission – 5 Speed Manual Gearbox
Drivetrain – RWD
Top Speed – 200km/h
Brakes – Discs for Front and Drums for Rear
Features – Aerodynamic body, retractable headlamps, climate control system and optional Recaro seats
Price
Replicas can go upto $35,000 and the Hoff himself sold his for around $300,000.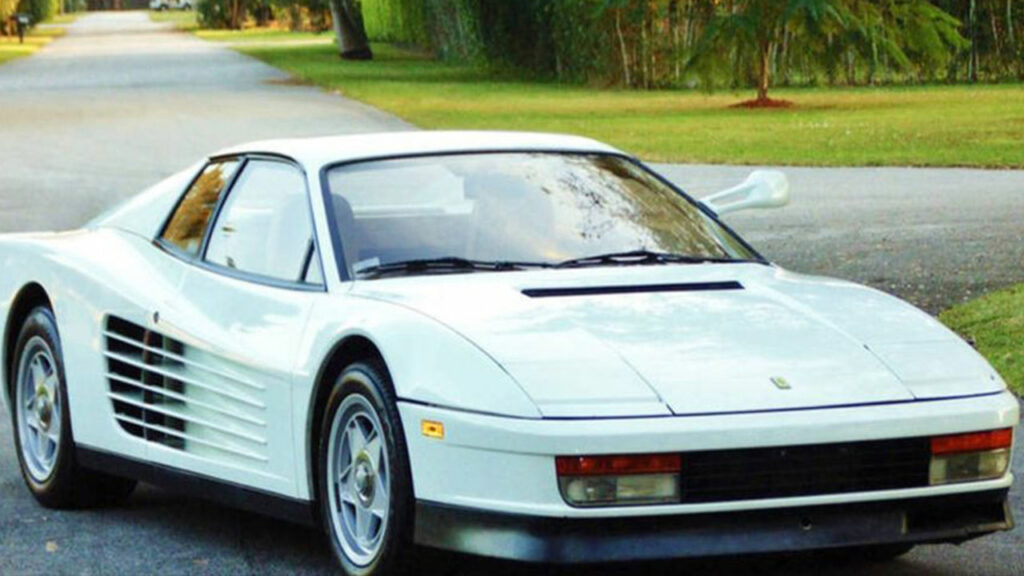 5. 1986 Ferrari Testarossa Driven By Sonny Crockett 
Along with Lamborghini Countach, Delorean DMC-12 and the Trans Am, Ferrari Testarossa defined the 1980s. Every star of that time had one and so did Miami Vice's Don Johnson.
Testarossa became synonymous with the "Miami Vice" image and made Ferrari uber popular in the United States.
The Story Behind It And Where Is It Now?
Seasons 1 and 2 had replicas of Ferrari Daytonas. When Enzo Ferrari came to know that Miami Vice was using (1972 365 GTS/4) Daytona Spiders replicas with a Corvette C3 chassis, he promptly had Ferrari send two new Testarossas for the show and told the production team to blow up the replica Daytonas, which they did. One car was used for the dialogue scenes and one for the chase sequences. Recently, Don Johnson himself put up his own Testarossa (gifted by Enzo Ferrari) for auction.
Specs And Features
Engine – Ferrari Flat 12 (DOHC 4 Valves per cylinder)
Max Output – 385 hp at 6,300 rpm
Torque – 490 Nm at 4,500 rpm.
Transmission – 5 Speed Manual
0 to 100 km/h – 5.2 Seconds
Suspension – Coil Springs for Front and Helical Springs for Rear
Brake – Ventilated Discs for Front and Rear
Features – Retractable headlights (on later models), Monospecchio Rear View Mirror, Air Conditioning *Not Standard at that time
Price
Testarossas can be purchased within the price range $110,000 and $125,000.
OLX Pakistan is an online classifieds' marketplace providing access to affordable products and services to a large population of this country. Choose from a wide range of products and services online.