How To Get More Replies On Your Ad
If you're planning on selling something on OLX, here are some suggestions on how to make sure your ad is the best and attracts a lot of buyers!
Pictures
Including clear pictures and pictures from different angles of what you're trying to sell can make a lot of difference. Ads with pictures receive more responses and sell 5 times faster than ads without photos. Also, uploading more pictures will also make a potential buyer feel more comfortable as they will know that you actually have the item and what condition it is in.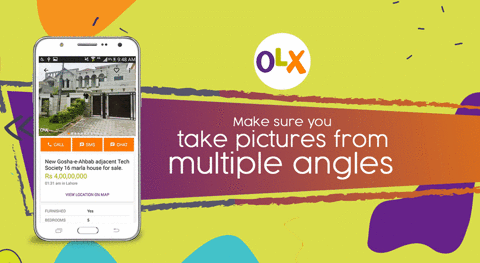 2. A catchy title & a detailed description
The key here is to keep your ad title brief and precise so that it's easy to read. Make sure you give an accurate, detailed description of the condition of the product you're selling. Highlight the positives and negatives about the product you're selling. This way, you'll avoid unnecessary calls and questions and will improve your chances of getting more responses.
3. Appropriate pricing
Try to to set a base price that is very appropriate because the more reasonable the price is the more attractive it will be for potential buyers and, the higher your chances are of getting more responses.
4. Share your ad on Social Media
Share your ad on your Facebook or twitter if you think your friends or followers might be interested in the product or service you're selling.
For more information on how to post an ad: http://bit.ly/2fWFGhX