How Muslims Around The World Celebrate Eid-ul-Adha
With people performing Hajj and others making qurbani, Bakra Eid has a more spiritual and less colorful atmosphere than Eid-ul Fitr. Distributing meat, greeting relatives and cleaning up after the butcher are just some of the activities that occupy most of your time. But do you know how Muslims everywhere else celebrate Eid ul Azha?
India
The Muslim community in India is an integral part of the intricate cultural, social and economic fabric of the country. Thus, all the Muslim festivals are celebrated with great  enthusiasm throughout the country. In India, it is a 4-day festival with people celebrating with prayers, greetings and gifts. Muslims wear new clothes, attend open-air prayer sessions and also participate in celebratory processions in some areas.
Indonesia
Open air areas are especially popular for Eid prayers.  A special sacrifice called "Gunungan" (mountain) is made, it is made with vegetables and fruits, usually. Eating it, after prayers have been said, is thought to bless a person for the rest of the year.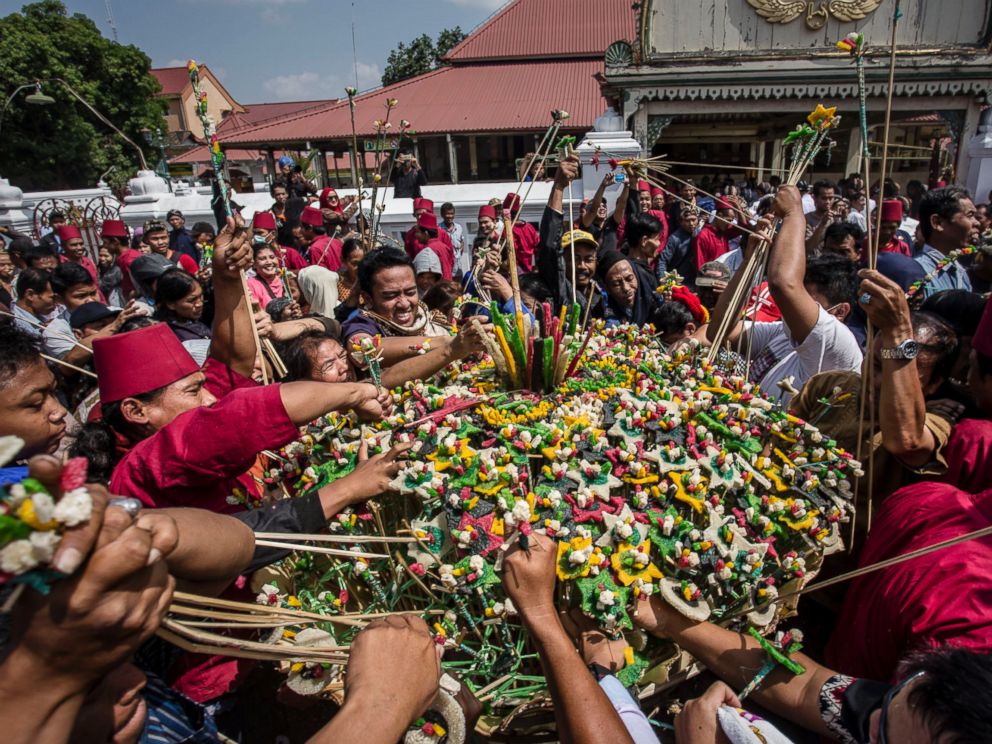 Egypt
The streets are overcrowded with people everywhere buying clothes to celebrate with a new outfit, with Om' Kalthoum's Ya Leilet Al-Eid (oh, Eid-eve) song echoing everywhere in the background.
Malaysia
Eid ul Azha is celebrated in Malaysia by the name of Hari Raya Haji and family reunions are an especially important aspect of this Eid among Muslim Malaysians.
Saudi Arabia
Along with hosting the millions of pilgrims for Haj, this country is also marking this important festival with its own citizens.
Morocco
Eid ul Adha is one of the most anticipated days in Morocco. Sweets and cookies are prepared in advance for the special day and new clothes purchased for the children and the variety of foods prepared especially for the festival is tremendous.
How is Eid celebrated in your house? Let us know in the comment section below.